Aryna Sabalenka recently had a hilarious reaction to her toxicity result.
Sabalenka recently advanced to the final of the 2023 US Open, where she lost to home-favorite Coco Gauff. The Belarusian gave it her all, winning the first set, but Gauff made an incredible comeback to win the title, 2-6, 6-3, 6-2.
Sabalenka, though, surpassed Iga Swiatek to become the World No. 1 WTA player due to her run in New York. She is the 29th woman to top the WTA rankings and win the Chris Evert Trophy.
She then withdrew from the 2023 Guadalajara Open, adding to a lengthy list of withdrawals. Besides her, Coco Gauff, Iga Swiatek, Jessica Pegula and a few top players are not competing in the ongoing WTA 1000 tournament.
However, Aryna Sabalenka is currently resting and attending her first fashion week in New York, following her exploits at Flushing Meadows.
She also tried out a test on Instagram that determined her toxicity level, and it showed a score of 0%. The World No. 1 shared her hilarious reaction to this and wrote:
"I knew it."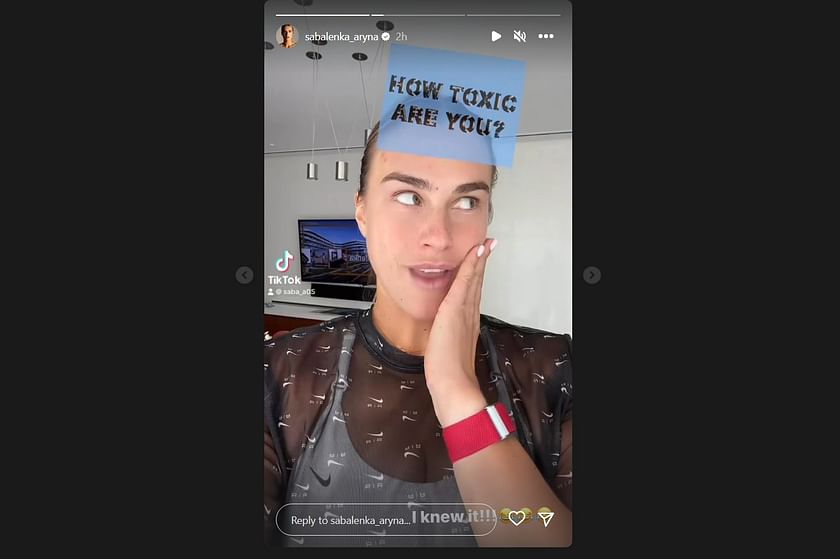 ---
Aryna Sabalenka fulfilled her father's wish by becoming the World No.1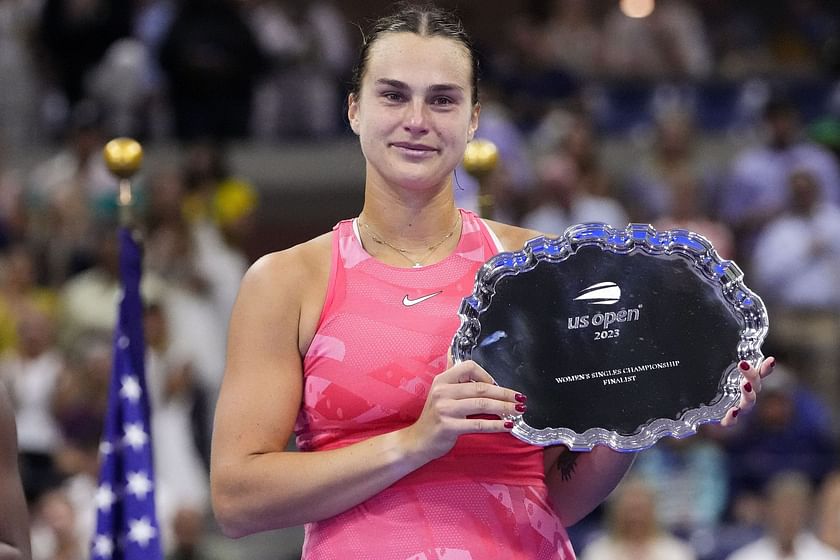 Aryna Sabalenka revealed in 2020 that her father's death came as a shock to her, as he died at a young age, something she did not want people to know initially.
"It was something unexpected. He was young. He was 43, and I didn't want to say that, but I think people should know," she said during the Adelaide International in 2020.
The 2023 Australian Open champion added how difficult it was for her to focus on practice after the tragic incident. She hated leaving her family behind for matches when they needed her the most.
"During the pre-season, it was tough to practice mentally. I didn't think too much actually. I couldn't leave, because I knew it was a tough situation with my family, and I couldn't leave them but somehow I needed to go. I wasn't excited about the matches. I just went there because I have to," Sabalenka said.
However, her father's desire to see her become the World No. 1 was eventually accomplished in 2023, which was what kept Sabalenka going.
"I'm just trying to fight because my dad wanted me to be No. 1. I'm doing it for him, so that's what is helping me to be strong right now," Sabalenka said.