Andy Murray's mother Judy reacted to a fan saying "you're the reason I play" to the Brit tennis star at the 2023 Citi Open memorabilia signing.
This was Murray's first win in Washington since 2018. He secured the first-set tiebreak and completed a straight-sets 7-6(5), 6-4 victory over American Brandon Nakashima.
After the match, the three-time Grand Slam champion took the time to sign some match memorabilia for the fans present there who had been cheering for him throughout the game.
While signing, a young boy shouted out that Murray was the very reason he played tennis. The former World No. 1 turned his attention towards the boy and kindly autographed the tennis ball he was holding.
Reacting to the video, Andy Murray's mother Judy emphasized the indispensable role of fans in sports, asserting that their presence is crucial, and athletes should consistently dedicate their time to connect with their fans.
"Sport is nothing without fans. Athletes should always give them their time," Judy tweeted.
"I ended up taking videos of the guys; there was a lot of stress and frustration" - Andy Murray on watching the 2023 Wimbledon final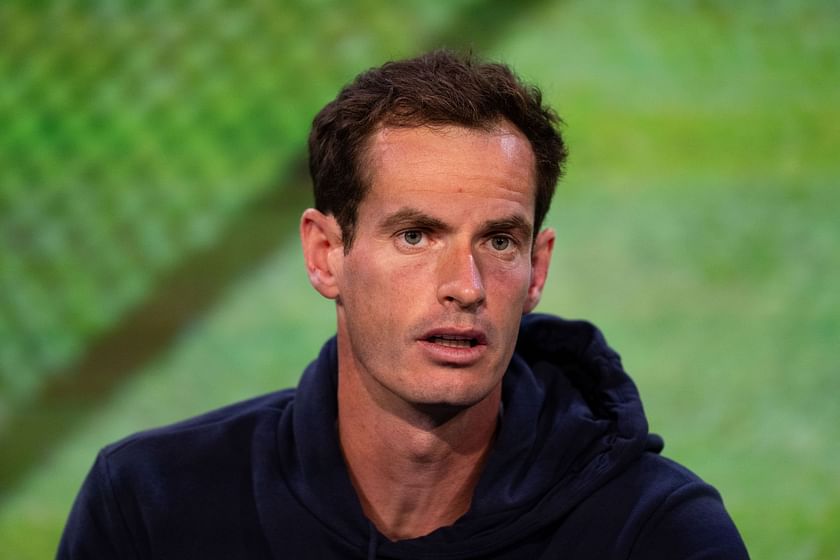 Andy Murray recently shared his thoughts on the Wimbledon 2023 final that took place between Carlos Alcaraz and Novak Djokovic.
During a press conference at the Mubadala Citi DC Open, the Brit discussed the valuable lessons he learned from observing Alcaraz and Djokovic's summit clash, where the Spaniard ultimately emerged victorious.
Murray stated that he recorded the two players, observing their aggressive approach and court positions while watching them from the stands.
"I ended up taking some videos of the guys, just focusing a bit more on one side of the net, looking at their return position and movement between shots. Also looking at times when, particularly Alcaraz, was looking to play aggressive and offensive tennis and how he was going about doing that," Andy Murray said.
The former World No. 1 shared insights on the immense stress and frustration that both Djokovic and Alcaraz encountered, emphasizing that such emotions are difficult to fully grasp by watching them on a TV screen.
"When I was sitting there, I was also looking a little bit at the teams and seeing the players and their reactions between the points. Both of them, maybe sometimes on the TV it may appear like they're calm but you actually see there was a lot of stress and frustration," he said.
"When you just watch on tv they often cut to people in the crowd or the guy that's just won the point and you don't see those immediate reactions. Seeing the frustration was there but also how they were responding to that was interesting. It was good, I'm really glad I stayed to watch it," Andy Murray added.