Chris Evert and Pam Shriver, who are both rather active on Twitter, were involved in a fun yet heart-warming exchange on the social media platform.
A Twitter user wrote about the latter's victory at the 1987 Canadian Open, where she beat Evert 6-4, 6-1 in the semifinals.
Shriver replied to the tweet by pointing out that the victory ended Evert's 17-match winning streak against herself.
"This tournament ended a 0-17 head to head vs @ChrissieEvert," Shriver wrote.
Evert retweeted Shriver's tweet with a series of emojis and the latter replied to it by saying that she still had the note the 18-time Grand Slam champion left for her at the hotel ahead of the final against Zina Garrison.
"Happy Anniversary pal! I still have the note you left me at hotel wishing me luck in the finals!" Shriver wrote.
Evert then responded:
"Awwww, you're the best..."
Chris Evert and Pam Shriver squared off on three more occasions following their meeting at the 1987 Canadian Open. Evert won 7-5, 6-3 in Filderstadt that year. However, Shriver won the last two matches between the pair, beating Evert 6-4, 4-6, 6-0 in the final of the 1987 Virginia Slims of New England.
Shriver's last meeting against the 18-time Grand Slam champion came in the quarterfinals of the 1988 WTA Championships, where she won 7-5, 6-4.
What is Chris Evert up to these days?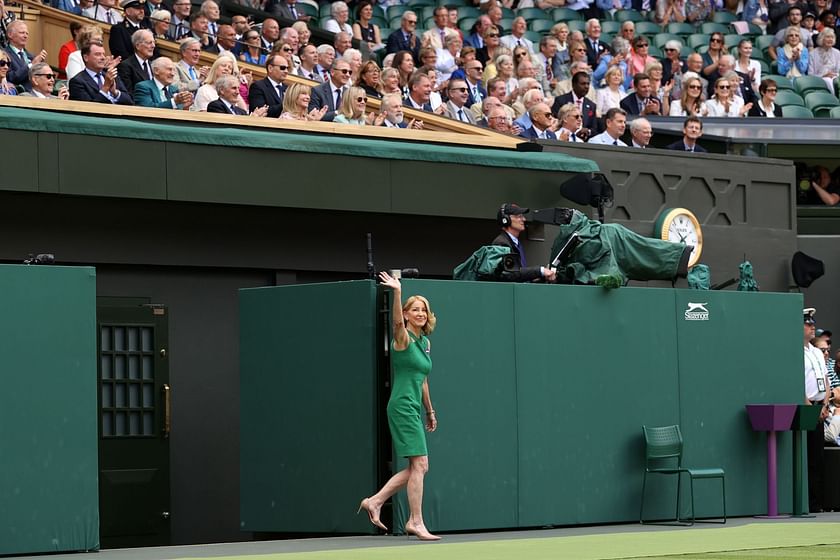 Chris Evert was diagnosed with stage 1 ovarian cancer in January of this year. The 18-time Grand Slam champion completed her sixth and final chemotherapy session in May.
The 67-year-old made an appearance on Centre Court, along with other Wimbledon champions, during the court's centenary celebrations in July.
Evert recently tweeted about the women's singles draw for the Western & Southern Open in Cincinnati that will see Serena Williams and Emma Raducanu lock horns in the opening round.
"This draw," she wrote
The 67-year-old also heaped praise on Tommy Paul, who reached the quarterfinals of the Canadian Open before losing to Dan Evans.
"When did @Tommy Paul1 get SO good? So incredibly good?????" Evert wrote.
Edited by Nihal Taraporvala