Bernard Tomic recently took to his Instagram stories to clear the air regarding a video that surfaced online, in which he could be seen getting assaulted by two men.
In the video, Tomic began by disclosing to his fans that he would be flying to the USA for a tournament soon.
The 30-year-old asserted that since he doesn't use social media regularly, he was made aware of the video by his friends only recently. He then claimed that the video of him getting beaten up was from five or six years back, while expressing his bewilderment with the video going viral recently.
"Hello, hope everyone is doing well, I'm here in Istanbul, Turkey. Flying to the USA," the 30-year-old said in his Instagram story. "I haven't been on Instagram over the last couple of months, so thought I'd jump over to the video that has been circulating. Heh, it's so funny cause that happened five or six years ago. So I have no idea why this is all going on now."
In the said video, two unidentified individuals attacked Bernard Tomic in the corridor of a tattoo parlor in Gold Coast, Australia. One of the individuals can be seen kicking the 30-year-old, who was visibly startled by the assault.
Much bigger in size than the defenseless Aussie, he proceeded to kick him in his head and also tried to drag him across the floor.
Bernard Tomic competes in ATP Challenger & ITF events these days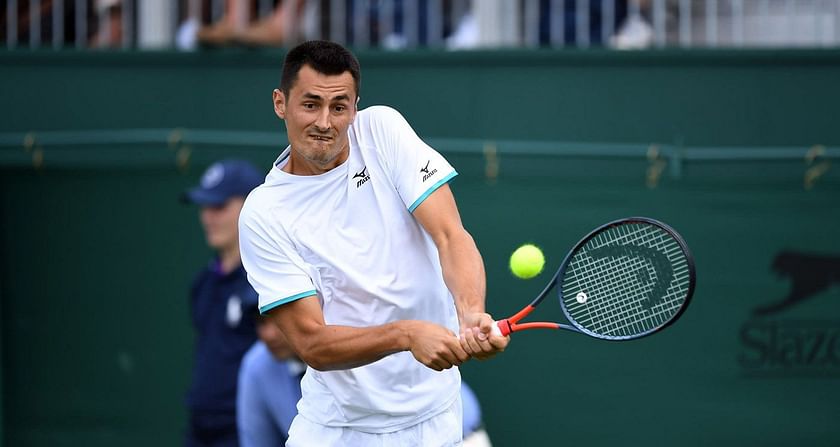 Bernard Tomic surprised the entire tennis universe when he reached the quarterfinals of 2011 Wimbledon as an 18-year-old. The Aussie, however, never realized his talent due to a questionable work ethic, which eventually led to him spiraling in the ATP rankings.
Tomic, formerly ranked as high as 17th in the world, competes on the ATP Challenger circuit and ITF tournaments these days. The World No. 292 hasn't played a main tour event since the 2021 Australian Open, where he lost to 12th-seeded Denis Shapovalov in the second round.
The Aussie's last tournament campaign came at an ATP Challenger event in Istanbul. The 30-year-old failed to go deep at the tournament, losing in the second round to Dominican Republic's Nick Hardt.
Having said that, the World No. 292 has given a good account of himself in 2023, making a rankings surge from as low as 464th in the world in January to his current ranking.