Bianca Andreescu recently shared her experience of how shifting focus from tennis has helped her overcome mental health issues.
In 2022, Andreescu took a three-month hiatus from the tennis season to prioritize her mental health. She bravely shared her struggles with the overwhelming turmoil she had been experiencing internally.
In a recent interview with The Guardian, Bianca Andreescu candidly shared how shifting her focus away from tennis has positively impacted her mental health. She emphasized that there are more significant aspects of life beyond the sport, such as personal growth and well-being, that deserve attention and priority.
"There are more important things out there than winning or losing or even just playing tennis," Andreescu said.
The former US Open champion expressed her deep gratitude for the opportunity to play. She also emphasized that having basic necessities such as food on the table, as well as the unwavering support of her amazing parents and friends, is of utmost importance. This mindset has allowed her to shift her perspective and appreciate the truly important things in life.
"I'm very grateful to play but having food on the table is more important, amazing parents, supportive friends, little things like that. Thinking about that has really helped me shift my perspective," she added.
---
Bianca Andreescu commends French Open for using AI to protect players from cyber bullying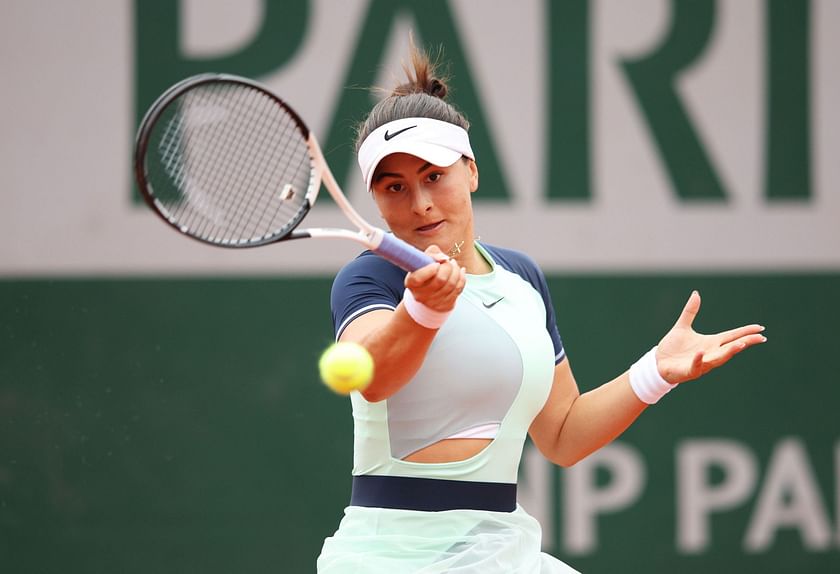 The French Tennis Federation (FFT) recently made an announcement that in preparation for the 2023 French Open, players will be equipped with an innovative anti-online harassment AI tool called Bodyguard.ai.
The tool will monitor and moderate comments received by players on their social media posts in real time. By effectively filtering out insults, threats, and hateful or discriminatory remarks made by anonymous trolls, the tool aims to counter the negative impact of online abuse.
Amelie Mauresmo, the French Open director, expressed her belief that the implementation of AI technology will significantly enhance the mental well-being of players.
By utilizing this tool, athletes will be able to concentrate on their performance and achieve their full potential on the court.
"It's great for the mental well-being of the players. It clears the mind and will help everyone have a little more freedom on the court. I can't wait to see how the players react to it," Mauresmo said.
Bianca Andreescu took to social media to applaud the French Open for their initiative.
"👏🏼 👏🏼 👏🏼 ," Andreescu tweeted.
Bianca Andreescu will begin their French Open campaign against Victoria Azarenka on Monday, May 29.