German tennis legend Boris Becker and former World No.1 Caroline Wozniacki have congratulated Ana Ivanovic on the birth of her third child.
Ivanovic, who tied the knot with German footballer Bastian Schweinsteiger in 2016, became a mother for the first time in 2018, when she gave birth to their first son Luka. Shortly afterwards, she gave birth to their second son Leo.
Ivanovic gave birth to her third child on Saturday (May 6), and three days later, she introduced the little one to the world. The former World No. 1 posted a heartwarming black-and-white video on Instagram of the baby's tiny hand emerging from its family members' hands as they opened their palms like petals.
"Hello world! Our hearts are full of love," she wrote in the caption.
Boris Becker and Caroline Wozniacki were quick to congratulate Ana Ivanovic on her Instagram post. While Becker spelt his wishes out, Wozniacki expressed her feelings with a couple of love emojis.
"Congratulations," Becker wrote.
---
"We would love our kids to be interested in sports but we will not put extra pressure on them" - Ana Ivanovic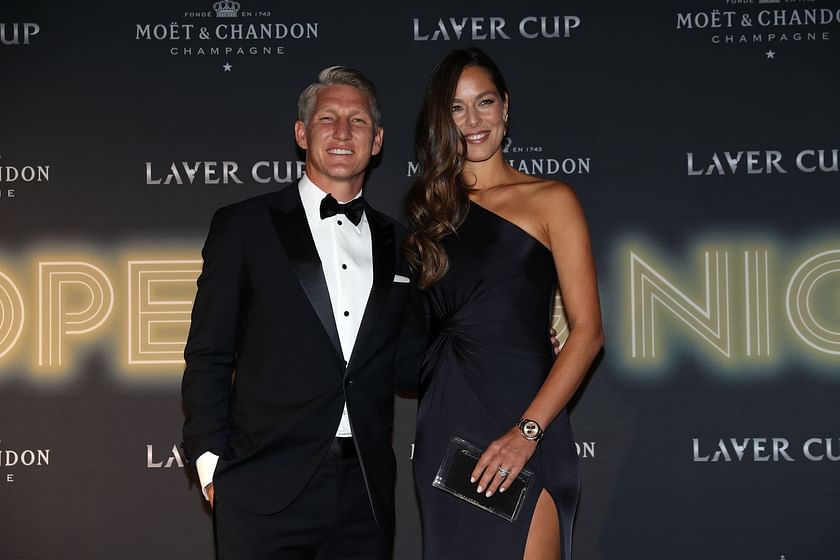 In a recent interview, Ana Ivanovic stated that she would "love" it if her children were interested in sports. She also had a piece of advice for her sons: if they ever enter the sporting world, they should always be appreciative of those around them and not let success get to their heads.
"We would love our kids to be interested in sports but we will not put extra pressure on them to play a particular sport. We want them to pursue their own passions, no matter what they are," Ivanovic said.
"Always stay grounded and be appreciative of those around you. No one ever gets to the top alone; it takes support and teamwork from others. It's easy to get caught up in the moment when the spotlight is on you and it's great to enjoy that spotlight but to remember that fame and success is not the end all, be all," she added.
Ivanovic put down her racquet at the age of 29. In a video released in December 2016 she announced her retirement from tennis, stating that she was no longer fit enough to compete at the highest level.