Tennis legend Boris Becker recently praised Daniil Medvedev's personality. His comments came after Medvedev advanced to his second clay-court final of the season on Saturday, defeating Stefanos Tsitsipas 7-5, 7-5 at the Italian Open.
The former World No.1 is competing for the title today at the Foro Italico against Holger Rune. The latter came from a set and a break down to defeat Casper Ruud 6-7 (2-7), 6-4, 6-2 in the semifinals.
After finishing the semifinal match, which was delayed by rain, Medvedev continued his on-court feud with Tsitsipas in a hilarious fashion. The Greek performed a victory dance after their tie in Cincinnati last year, and it appears that his opponent remembered that. The Russian performed an amusing rendition of his own moves for the audience.
Daniil Medvedev explained in his on-court interview that while doing the dance, he felt like he was the "god of the dance pole," and it felt like he was in a club and completely drunk.
"I did once in the US Open that was famous. I like the GIF. I don't know how you call it GIF or JIF? So let's see what comes out with this one," he said.
"Because when you do it, it's like being in the club completely drunk when you're dancing, and then I have a lot of friends like this. You feel like you are the god of the dance pole," he added.
Six-time Grand Slam champion Boris Becker took to Instagram stories following Medvedev's comments to praise the former US Open champion's personality, writing:
"Like his personality."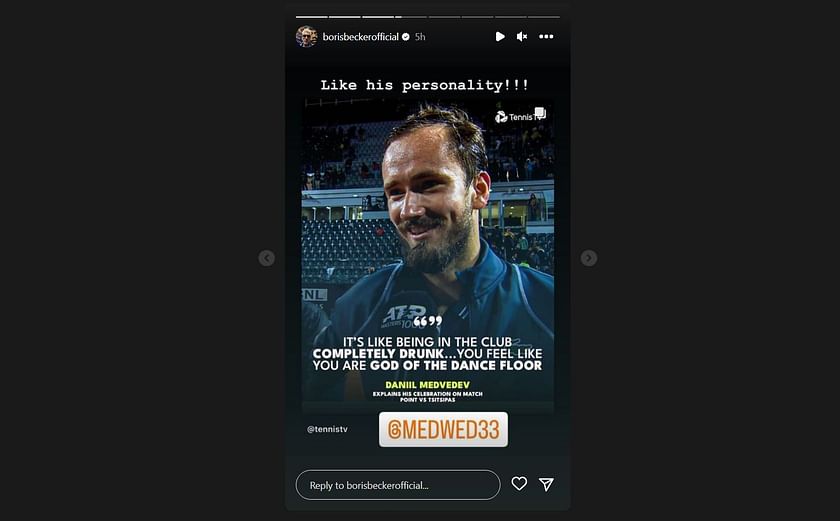 ---
"That's memories, that's fun" - Daniil Medvedev on his dance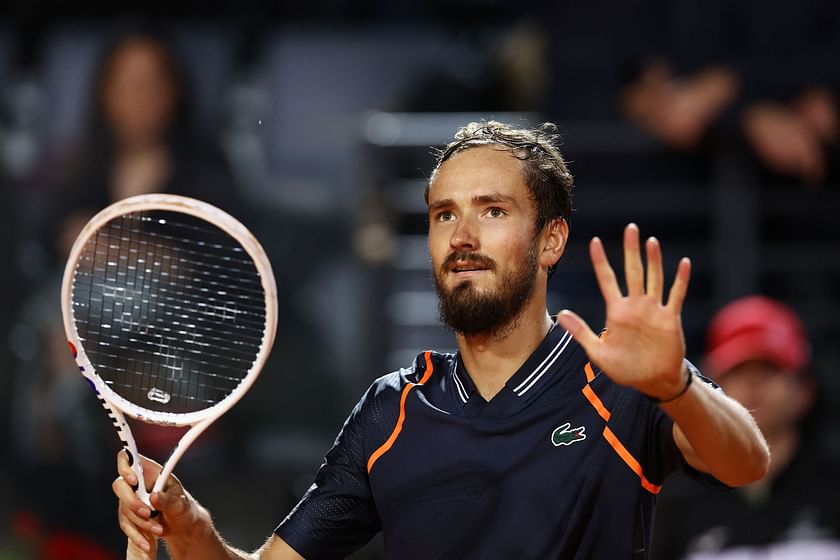 Daniil Medvedev spoke at a press conference following his semifinal victory over Stefanos Tsitsipas. He also talked about his dance, saying that while it looks ridiculous on TV right now, he will cherish the memories in a year or a month.
"Yeah, you know, I don't dance a lot after I win, but sometimes, it happens. I was just really happy with the win. This dance, when I saw it, they showed me, I saw it on one TV like almost straight after. I was like, 'This looks ridiculous,'" Daniil Medvedev said.
"But when I'm going to see it in a year or maybe in a month, I'm going to be like, 'That's memories. That's memories. That's fun. I went into my first Masters final, so I was just feeling great'. But, yeah, it doesn't mean I'm going to dance after every match," he added.
Edited by Akshay Saraswat