Cameron Norrie will take on 17th seed Lorenzo Musetti in the third round of the 2023 French Open on Friday, following which a potential fourth-round clash with top seed Carlos Alcaraz awaits the Brit.
However, speaking to iNews ahead of the clash against Musetti, Norrie made it clear that he was going to take it match by match and not worry too much about what lay ahead in store for him.
"Yes I saw it is Alcaraz [in the fourth round] but I am just going to focus on the next match," Cameron Norrie said. "I am taking it match by match. I am looking forward to my next match on Friday so I am going to enjoy Paris a little bit and get ready for that one."
But will his father make the trip from the UK to Paris to watch him play against the 20-year-old sensation? Norrie himself has no idea, joking about how his dad has more important work -- taking care of the dogs, for instance.
"I don't know," Cameron Norrie said. "He has to look after the dogs."
Norrie's mother, in the meantime, is in Paris already, and even got the opportunity to watch her son beat home hope Lucas Pouille in the second round, a sound 6-1, 6-3, 6-3 win. The 14th seed was glad she got to experience a relatively stress-free match, as compared to the five-setter he played against Benoit Paire in the opener.
"She got the train here – it is not like two huge flights to get here. It is nice to just get the train over and come and watch me. I am glad my Mum saw this one [against Pouille] and not the first round one – it would have been pretty stressful for her," Cameron Norrie said. "I think she will stay for the rest of the tournament now. Or she can go back and forth between days if she wants."
---
Cameron Norrie's sister to join his mother to watch Brit take on Lorenzo Musetti in French Open 3R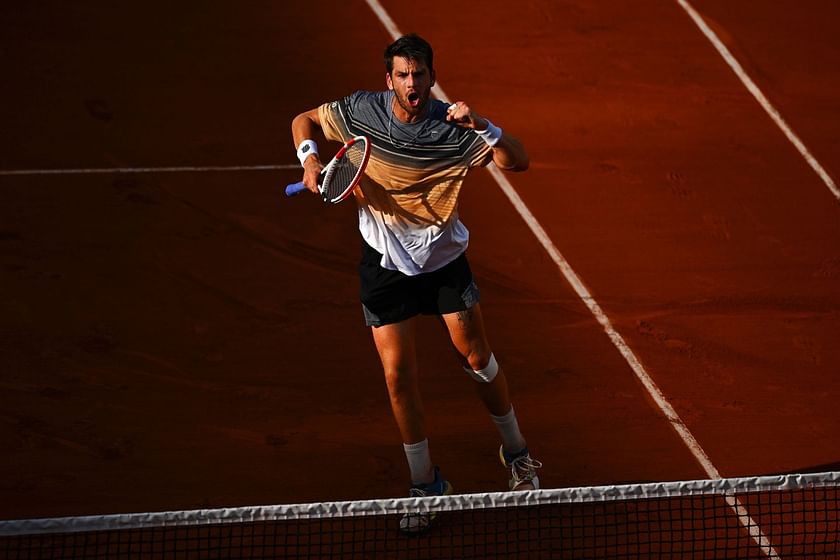 Cameron Norrie also revealed that his mother will be joined by his sister on Friday ahead of his clash against Lorenzo Musetti in the French Open third round, adding that it was good for him to have them around. The Brit was of the opinion that their presence will have a positive impact on him and help him make a deep run at Roland Garros this fortnight.
"My sister is coming on Friday. She was always coming on Friday. Her and my mum will get to enjoy Paris a bit. It is so good to have them around and it makes it so much easier, especially with my sister being in London as well so we are now all over here," Cameron Norrie said.
"I get to hang out with them a bit more on weeks off and that can definitely have a big, positive impact on my life off the court and I definitely get to see and hang out with my dogs a bit more," he added.