Caroline Wozniacki recently posted a couple of photographs of her seven-month-old son, James Wozniacki Lee.
Wozniacki tied the knot with former NBA player David Lee in 2019 and the couple welcomed their first child, Olivia Wozniacki Lee, on June 11, 2021. A year later, on October 24, 2022, they announced the birth of their son, James Wozniacki Lee.
On Thursday, May 11, the Dane took to Instagram to share two identical pictures of her son, James. She marveled at how much her little boy has grown.
"My little boy look so big 😍 😭 ❤️," Wozniacki captioned her Instagram story.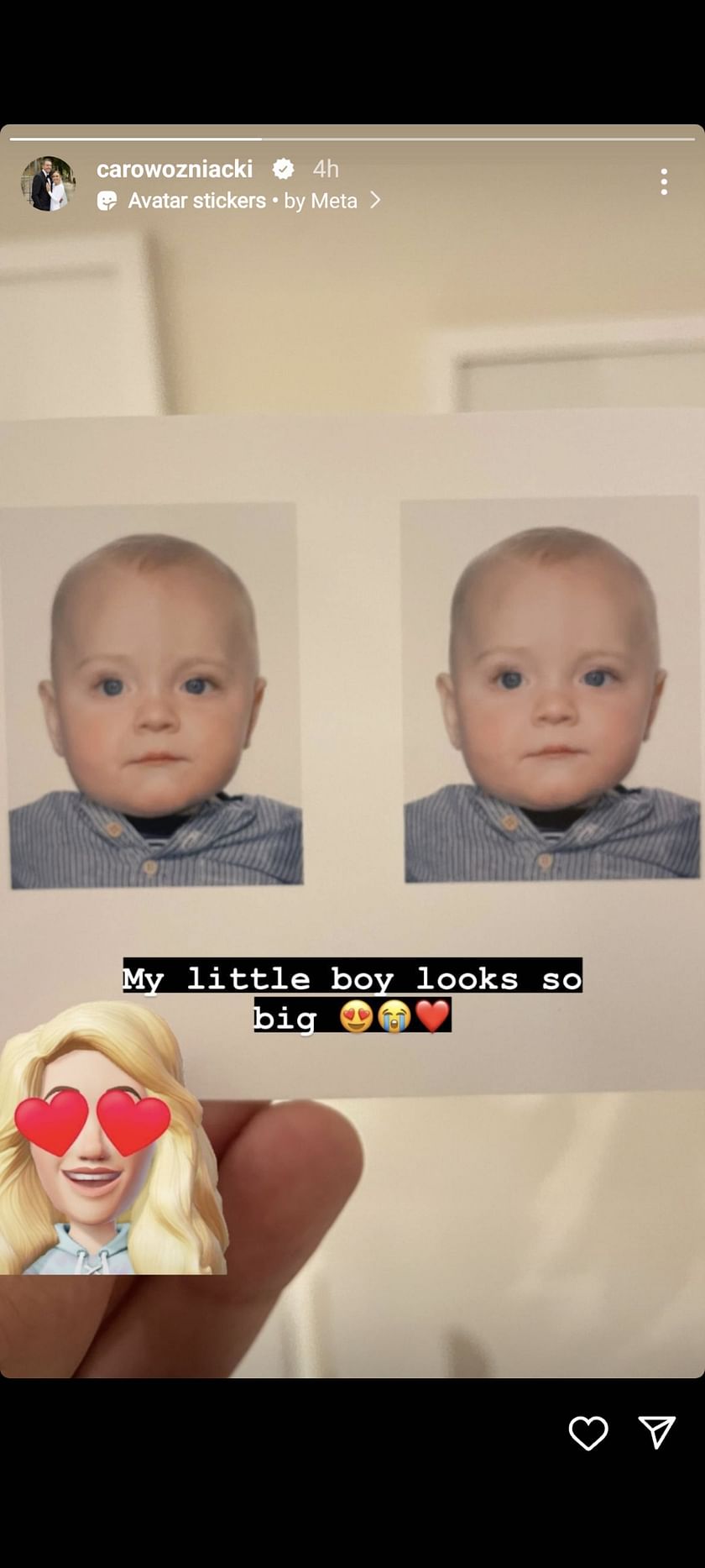 The former World No. 1 frequently shares glimpses of her personal life online. In addition to pictures of her children, she also posts pictures capturing moments of her life as a mother on various social media platforms.
The 32-year-old previously she shared an image of herself holding James on the tennis court, while joking about her son's serious facial expression.
"One of us is very serious about their tennis!" she captioned the post.
Caroline Wozniacki's only Grand Slam title came at the 2018 Australian Open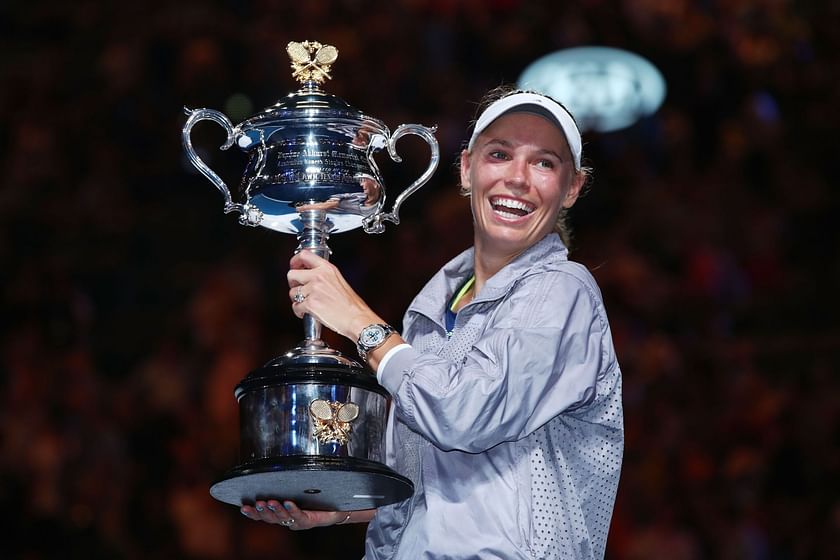 Caroline Wozniacki made her WTA tour debut in 2005 and quickly established herself as one of the top players in the game. Her impressive skills led her to her first-ever Grand Slam final at the 2009 US Open, where she lost to Kim Clijsters.
After 43 attempts, the former World No. 1 finally secured her first and only Major victory at the 2018 Australian Open. She defeated Simona Halep 7-6(2), 3-6, 6-4 to lift the trophy and become the first Danish player to win a singles Grand Slam title.
Wozniacki announced her retirement from the sport following her exit from the 2020 Australian Open. In the third round of the tournament, she was defeated by Tunisia's Ons Jabeur in a grueling match that ended with a score of 7-5, 3-6, 7-5.
The Dane's retirement from professional tennis was partly due to her battle with rheumatoid arthritis, which she was diagnosed with towards the end of her career.
Tennis, however, continues to be an essential part of Wozniacki's life. During the 2023 Australian Open, she served as an analyst and commentator for ESPN.
Caroline Wozniacki reflected on how she has adapted to her role as a tennis commentator.
"After officially retiring from professional tennis after almost two decades, I've transitioned into a career commentating and hosting broadcasts of matches such as the Grand Slam, Roland Garros, Wimbledon, the US Open, and local events here in Miami," she said.
Edited by Siddharth Dhananjay