Thiago Seyboth Wild pulled off an upset of a lifetime at the 2023 French Open on Tuesday, stunning World No. 2 Daniil Medvedev in the first round. Ranked World No. 172, the Brazilian downed Medvedev 7-6(5), 6-7(6), 2-6, 6-3, 6-4 in five sets to reach the second round of a Grand Slam for the first time in his career.
While it should have been a news to celebrate for the tennis world, Seyboth Wild's victory soon turned sour as fans on social media recalled the allegations of physical and mental assault levelled at the 23-year-old.
In September 2021, Thiago Seyboth Wild's ex-girlfriend Thayane Lima accused him of domestic abuse. She claimed that the tennis star almost broke her finger once because she, a social media influencer, had posted a photo of herself alone and not with him.
"One day, he hurt my finger, because he squeezed it until it almost broke just because he got angry when I published a photo on social media, alone and not with him. We were at a dinner with his parents and then he shook my hand a lot, My finger turned purple and swollen," Lima said.
The Brazilian went on to state that Seyboth Wild had a temper issue, recalling how he would allegedly pull her hair and call her names every time he got angry with her.
"When Thiago got angry, he pushed me, pulled my hair, called me a bit*h, sl*t, garbage, dumb. I lived at home, I didn't go out for anything while he was travelling," Lima said.
Thayene Lima went on to fill a lawsuit against the 23-year-old as well as a formal complaint with police in Rio de Janeiro. She also claimed that Seyboth Wild was a serial cheater and that while his parents were aware of his behavior and had promised her support, they eventually failed to help her.
"I was financially dependent on Thiago. We were in a stable relationship, so at his request I stopped working with Instagram advertisements. After I discovered the various betrayals, his parents became aware and claimed that they would give me material and psychological support along with the Thiago, but that never happened and I ended up totally helpless," she said.
More concerningly, Lima claimed that she had been forced to become completely dependent on Thiago Seyboth Wild during their relationship. The tennis player reportedly destroyed her credit card and made her stop working on Instagram advertisements after a while.
"He left me without any support. He cut everything, including my credit card, which was the only form of money I had to eat, get around, buy medicine if I had to. Thiago's father suggested a deal, but none I benefited from them in front of everything that Thiago put me through. I realized that it would be more of a 'shut up' so that I wouldn't expose things they didn't want to come up about our relationship," Lima said.
Lima lamented how the World No. 172 allegedly made her change everything about her life without her even noticing it, and how he even controlled the way she dressed.
"Without my noticing it, he made me change everything in my life. I started not being able to show a cleavage, I couldn't even go to the beach to not wear a bikini. I always wore big nails, but he liked short ones," she said. "If my political opinion wasn't the same as his – and in fact it isn't - he would call me stupid and say that I had to stay with the 'f&*king blacks… that I walked."
"These false, fabricated, and vengeful claims are in no way a reflection of my character" - What Thiago Seyboth Wild has said about his domestic abuse allegations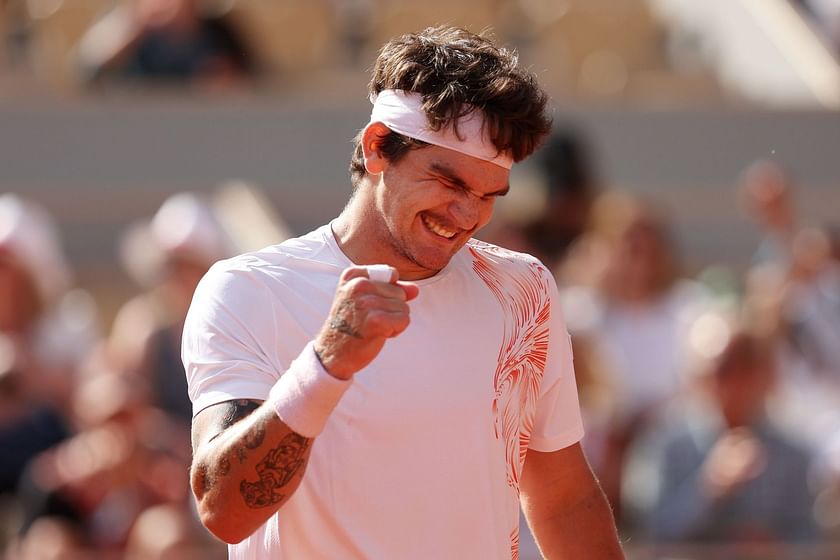 Thiago Seyboth Wild has denied everything his ex-girlfriend Thayane Lima has accused him of, stating that her claims were "defamatory," "libellous," "fabricated," and "vengeful."
"This crime of which I was a victim is already being duly investigated by the competent authorities. Regarding the disdainful statements about me, I have to clarify that they are defamatory and libellous practices that are also the object of civil and criminal proceedings already underway," he said in a statement.
"Although we are all far from perfect, I am happy to say that these false, fabricated, and vengeful claims are in no way a reflection of my character or actions," Seyboth Wild added.
The matter has not been resolved till date, and Seyboth Wild is still awaiting the results of the investigation. It is pertinent to note, however, that the 23-year-old was handed a restraining order against Lima after her police complaint.