Daniil Medvedev, the US Open runner-up, is currently enjoying a vacation in Turkey with his wife Daria and their daughter Alisa.
On Monday, the Russian treated his Instagram followers to a glimpse of his day. One photo featured his daughter Alisa wearing a cap as she enjoyed some beach fun, diligently crafting a sandcastle. Medvedev playfully captioned the picture as "Captain Cool."
In another heartwarming snapshot, his wife Daria and their daughter Alisa were captured having a great time in the pool at the Bijal Resort in Turkey. Medvedev captioned the second photo as "some rest with family."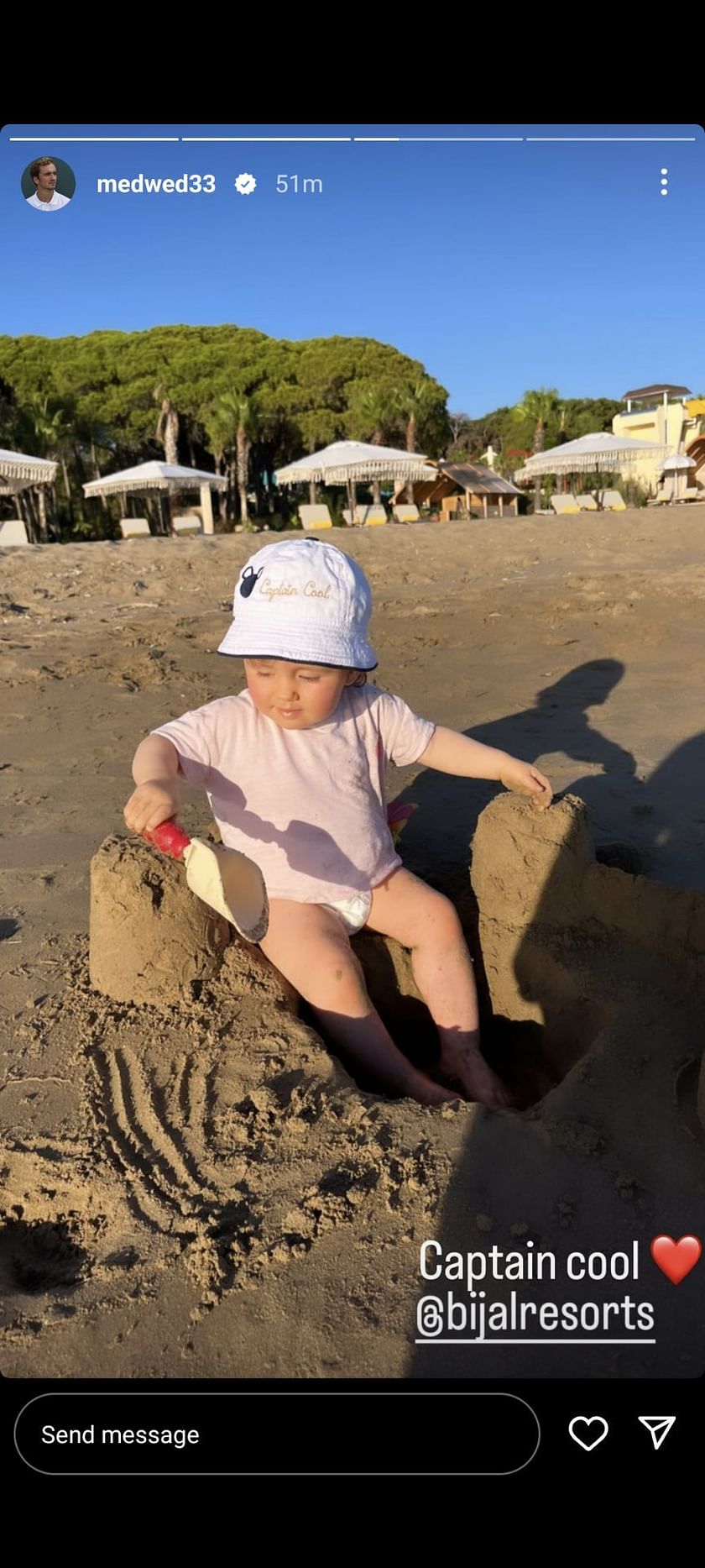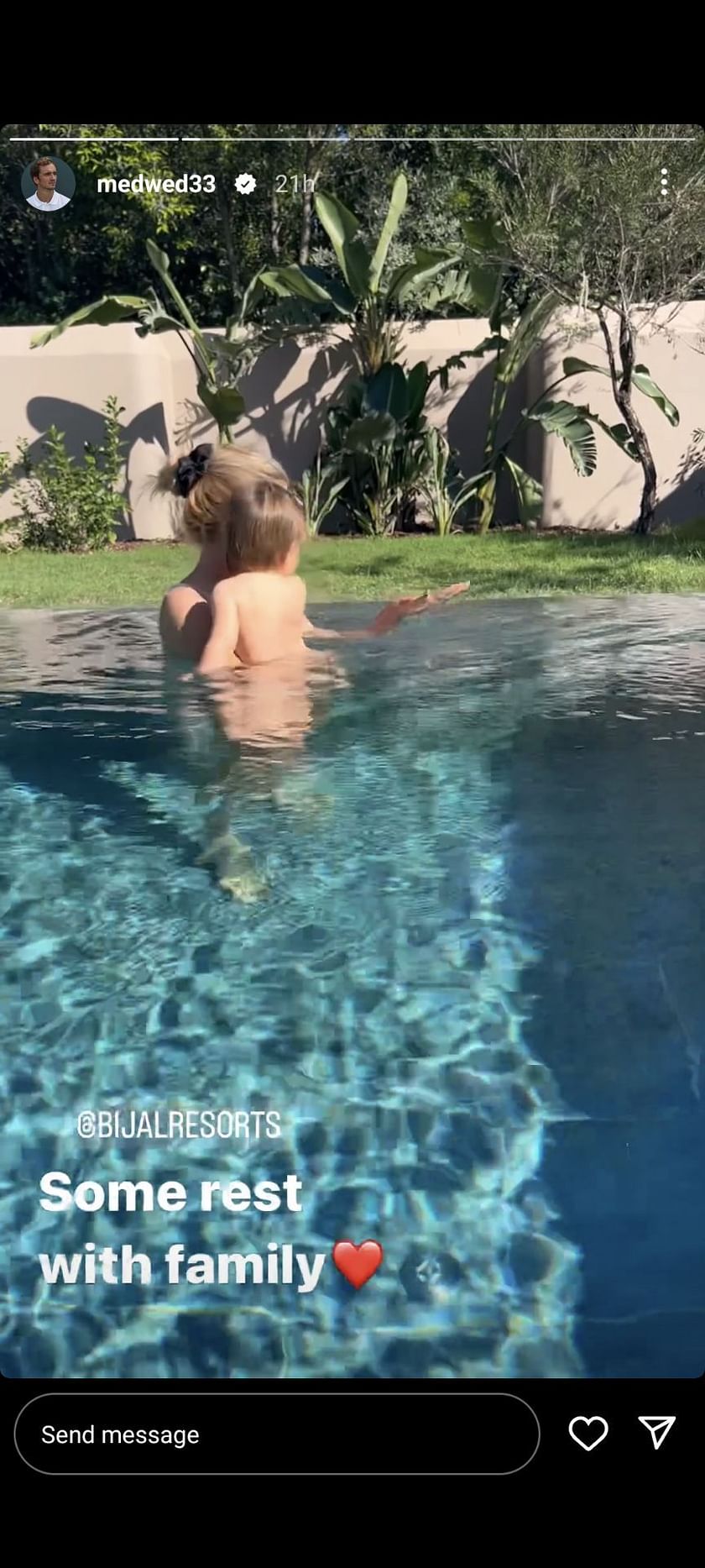 Daniil Medvedev lost to Novak Djokovic in the 2023 US Open men's singles final last week. The 6-3, 7-6, 6-3 result in Djokovic's favor carried historic significance, as it helped him join Margaret Court as only the second tennis player with 24 Grand Slam singles titles to his name.
Medvedev is currently placed at No. 3 in the ATP rankings, trailing Carlos Alcaraz and Novak Djokovic. In February 2022 the Russian achieved the coveted World No. 1 spot, and maintained the position for a total of 16 weeks.
Medvedev has clinched 20 ATP Tour singles titles over the course of his career.
French coach Patrick Mouratoglou dissects Novak Djokovic's 2023 US Open final win over Daniil Medvedev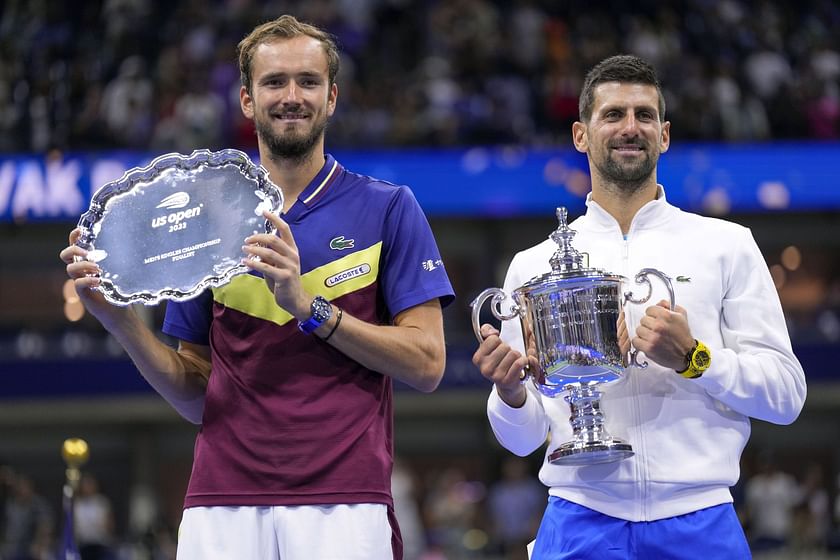 In a video shared on his Instagram account after the US Open final, Patrick Mouratoglou took a moment to analyze what distinguished Novak Djokovic's performance this time compared to when Medvedev had previously defeated him. Mouratoglou highlighted two key aspects that Djokovic successfully addressed, with particular praise for his tactical execution.
"In this 2023 US Open final between Novak Djokovic and Daniil Medvedev, two things were key in that final. The first thing was his mindset. In the finals of Grand Slams, there are two different Novaks. There is the Novak that comes to conquer and when he is like that and he plays his best tennis, he's the best player in the world," Mouratoglou said.
And there is the Djokovic who comes to the final to avoid losing and this one is beatable. He is extremely difficult to beat but he is beatable. In that Grand Slam final he came to conquer and he did. The second element that was key I think was the tactical element," he added.