Former World No. 1 Daniil Medvedev recently joined Formula 1 star Charles Leclerc at the World Stars Football Match, an annual charity event.
The World Stars Football Match took place at the Louis II Stadium on Tuesday, May 24, and featured a match between the drivers' team and the Star Team MC. This year also marked the 30th anniversary of the event.
Leclerc captained the F1 team, which also included Fernando Alonso, Pierre Gasly, and F1 president Stefano Domenicali. Their opponents, the Star Team for the Children, included 22-time Grand Slam winner Novak Djokovic among the players.
Former US champion Daniil Medvedev, who was also in attendance, later took to social media to say that he is always ready for some F1 tips from Leclerc.
"Always ready for some @F1 driving tips @Charles_Leclerc, @atptour," he tweeted.
Medvedev is a big F1 fan and has expressed his enthusiasm for the sport on numerous occasions. The Russian recently joked that he might pursue a career in car racing alongside Lewis Hamilton and Max Verstappen after his Italian Open outfit drew comparisons to a chequered flag.
---
Does Daniil Medvedev's Italian Open win make him a title favorite for the French Open 2023?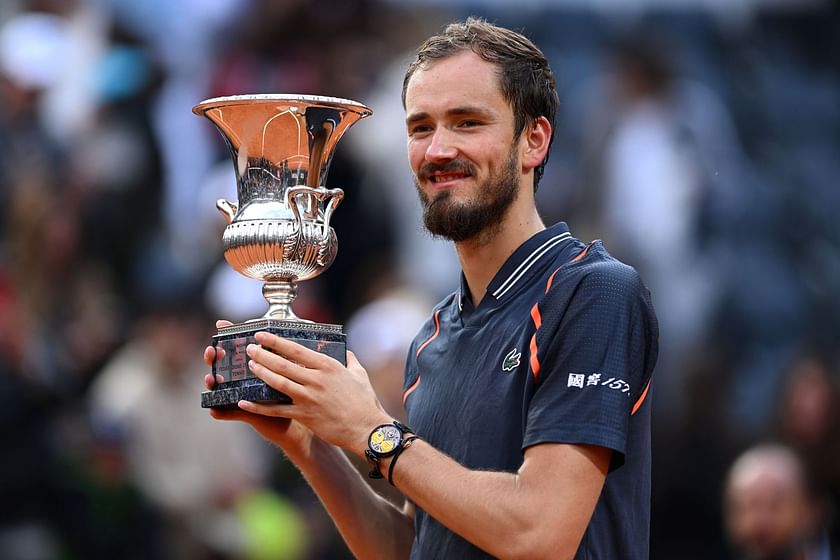 Daniil Medvedev won his first claycourt title and sixth ATP Masters 1000 title, defeating Holger Rune in the final of the Italian Open. He won the rain-delayed match 7-5, 7-5 by delivering a consistent and clean-hitting performance.
Medvedev's success at the Italian Open demonstrates his versatility as a player, as clay is known to be a challenging surface that requires adaptability and finesse. He proved in Rome that he can excel on different surfaces, which bodes well for his chances at the French Open, which is also played on clay.
Furthermore, Medvedev's performance against top-ranked players at the Italian Open, including Alexander Zverev, Stefanos Tsitsipas, and Holger Rune, underscores his ability to compete at the highest level and defeat formidable opponents.
That said, while the 27-year-old's win at the Italian capital certainly boosts his chances, his performance at Roland Garros will ultimately depend on various factors such as form, physical condition, mental resilience, and the strategies of his opponents.