Denis Shapovalov's girlfriend and fellow tennis player Mirjam Bjorklund shared a heartfelt message for the Canadian on the occasion of his 24th birthday.
Shapovalov and Bjorklund started their romantic relationship in June 2019, but it was not known to the public until October of the same year when they were seen embracing warmly after Shapovalov's victory at the Stockholm Open. The pair can frequently be seen supporting each other at their respective tournaments.
On April 15, Mirjam Bjorklund penned a touching message to her boyfriend Denis Shapovalov for his birthday.
"Happy birthday my love. You make every single day better & I am so proud of you," Bjorklund wrote on Instagram.
Shapovalov shared his appreciation for her words by commenting with two heart emojis under the post.
"I really trust him when he tells me things and when he coaches me" - Mirjam Bjorklund on Denis Shapovalov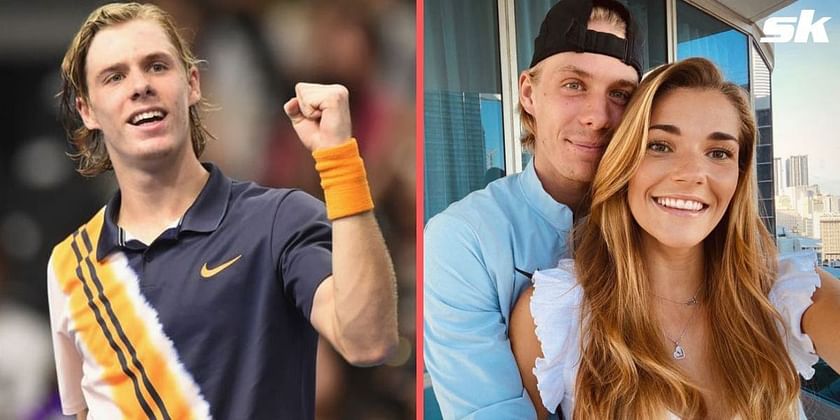 While competing at the 2023 Miami Open, Denis Shapovalov and Mirjam Bjorklund were frequently seen cheering each other on from the stands. Following that, in an interview with the ATP tour on March 23, the pair opened up about their support for each other.
Bjorklund mentioned that while it is not possible for Shapovalov to be present with her all the time during her events, it's nice to have him cheering her on when he can. She added that she appreciates his support from the box and trusts his judgment as he has a great eye for her game and tennis in general.
"Denis can't be around all the time when I'm playing events, so it's super nice to have him support me in the box and I think he has a great eye for my game and for tennis in general, so I really trust him when he tells me things and when he coaches me, but he's very keen on the fact that he's not my coach," Bjorklund said.
"He's just my boyfriend and supporting [me] in those moments, but I do really appreciate that and I know that I can trust what he's saying, so it's very reassuring when I have him there," she added.
The World No. 139 also revealed how the pair always find ways to support each other and be there for each other when things go wrong.
"We always find a way to support each other and have a good time and that can definitely help if things are not going the way you want on court," she said.