Elina Svitolina has called out the apparent hypocrisy by the French Open authorities after Aryna Sabalenka was given permission to skip press conferences, while Naomi Osaka was fined for the same a few years back.
At Roland Garros 2021, Osaka declared her intention to skip media interactions at the tournament citing mental health reasons. This resulted in her getting fined $15,000 and being warned that she could face expulsion if she continued skipping her media duties.
Following that, Osaka announced her withdrawal from the event, stating that her exit would see the focus return to tennis.
At the Paris Major this year, Sabalenka expressed her intention to skip press conferences after her win against Kamilla Rakhimova in the third round. The Belarusian also cited mental health as a reason and faced no consequences.
At the post-match press conference after losing to Sabalenka in the quarterfinals on Tuesday, June 6, Svitolina questioned why one player was being given preferential treatment.
"I think it should be equal for everyone. Like, for example, why Naomi got fined last time and this time there is no fine for the player, which also skip the press conference. So this is like if there would be no fine for Naomi, maybe it would be different, but, you know, it should be equal for every situation," she said.
Earlier in the tournament, when Novak Djokovic got into controversy for his statements on Kosovo, Svitolina was asked about it in a press conference. The Ukrainian said that she did not get special treatment in what she gets asked about.
"Yeah, just I faced difficulties, I faced difficulty also with the question about Novak, about his statement about Kosovo," she said. "So, you know, I'm not escaping."
---
"Not gonna sell my country for the likeness of people" - Elina Svitolina on getting booed at French Open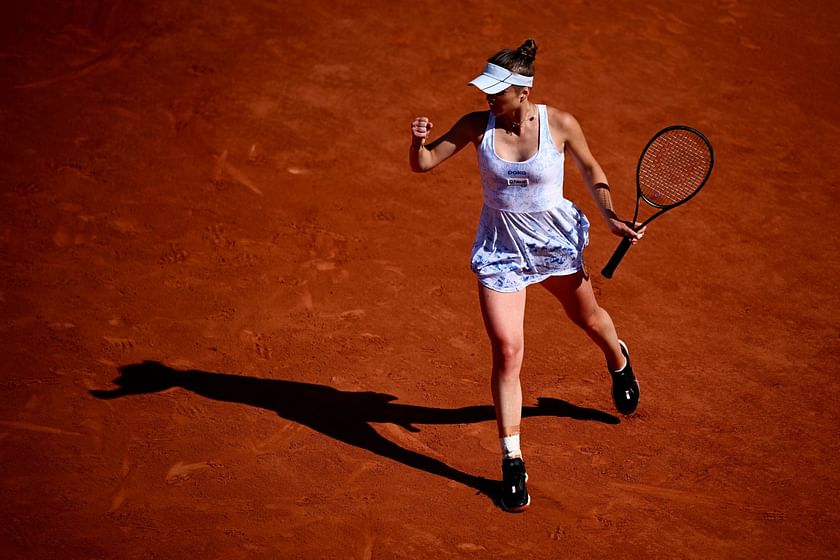 Before this year's French Open, Elina Svitolina had stated her intention to not shake hands with Russian and Belarusian players, owing to their countries' joint effort in the war against Ukraine.
Despite that, a section of the crowd at Roland Garros has booed Svitolina for it. In her defeat to Aryna Sabalenka in the quarterfinals, she again faced the wrath of the crowd.
Svitolina said she was not paying any attention to that and would prefer to make her stance on anything clear without worrying about public perception.
"I have my strong position, and I'm vocal about that. I'm not gonna try to win likeness of the people by betraying my strong belief and strongest position for my country," she said.
"I'm not really focusing on this [getting booed]," she added. "You know, as I mentioned before, I don't want that everyone likes me. You know, I'm not a dollar that people gonna like me in every way. As I said, I have my position. I'm standing by this position. Not gonna sell my country for the likeness of people."
Edited by Sudeshna Banerjee