Emma Raducanu's withdrawal from the 2023 Madrid Open ascertained her exit from the top 100 of the WTA rankings. The same has come as a surprise to many, who predicted big things for the 2021 US Open winner.
However, Rick Macci is not among those worried for the Brit. The famed tennis coach took to Twitter saying he was asked in a recent interview about Emma Raducanu's comeback from her recent struggles with injuries and a loss of form.
In response, Macci said that he was sure that the youngster has what it takes to come "all the way" back and contend for Grand Slam titles once again, adding that Raducanu, when playing her best, can beat anyone, anywhere.
"Was asked yesterday during an interview can Emma Raducanu come back. She willocome all the way back! Emma can beat anybody anytime anywhere and will win a few Grand Slams. You do not lose the talent, you cannot buy confidence over the internet," Rick Macci wrote on Twitter.
---
"Her life changed" - Rick Macci on Emma Raducanu winning US Open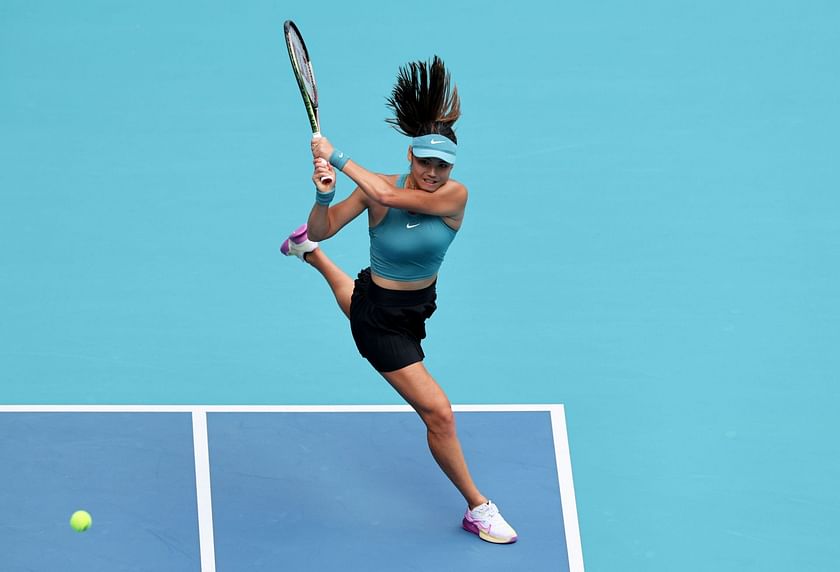 In a video shared on his YouTube channel earlier last weekend, Macci heaped praise on Raducanu, saying that he loved every aspect of her game — starting from her groundstrokes to her serve.
The American noted that the US Open triumph brought a lot of attention onto Raducanu, before urging fans not to count the Brit out just yet.
"Let's talk a little bit about Raducanu, okay, everybody said, whoa, whoa, whoa, whenever you qualify for a Grand Slam and win, which has never been done in the history of tennis and she won the US Open, there were big expectations," Rick Macci said. "Her life changed, crazy endorsements."
"But I'll just go on the record again, I love her forehand, I love her movement, I love the backhand and I love her serve," Rick Maci said. "You know, when she gets her head back into the game and gets confident, I can see her winning multiple Grand Slams, don't count this young lady out."
Macci went on to say that Raducanu had "greatness" inside her and was still very young. He added that the Brit will, in all likelihood, be contending for the World No. 1 ranking in the coming years.
"She has too much greatness inside of her," Rick Macci said. "She's still very young. It's not where you start where you've finished. I watch how she plays when you get a little more confidence. She's gonna be right there in the mix for number one in the coming years."