Emma Raducanu has the potential to be one of the best players in the world for years to come, according to seven-time Grand Slam singles champion Mats Wilander. However, Wilander believes that the Briton superstar lacks an "identity" with regards to her style of play, something she needs to prioritize.
Raducanu has worked with four different coaches since parting ways with Andrew Richardson, who was her coach when she shot to fame by winning the 2021 US Open. She is currently working with German Sebastian Sachs, who joined her team after her association with Dmitry Tursunov ended late last season.
Wilander stressed that finding a coach she is comfortable with and who can work with her for years is the first and most important step in Emma Raducanu's bid to define her identity as a player. The former world no. 1 further highlighted that building a level of comfort with a trainer is a long-term exercise.
"Emma can be one of the best in the world, but she has to find her identity," the Swede stated. "You need the right trainer for that. Finding that out isn't a matter of two weeks, it's a matter of years," Mats Wilander said in a recent interview with Eurosport.
Further elaborating on the same, the 58-year-old emphasized that Raducanu needs to work with someone she can fully trust.
"She has to find someone she trusts so that she can find her identity as a player," Wilander expressed.
Who is Emma Raducanu's new coach Sebastian Sachs?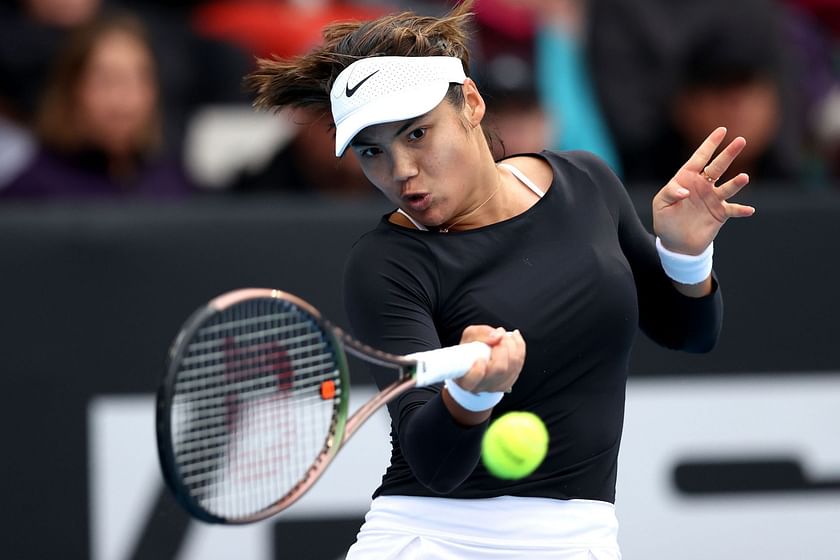 Sebastian Sachs, 30, is one of the youngest pro tennis coaches on the tour. A former player himself, Sachs' tennis career was cut short early, after which he decided to venture into coaching. Sachs began working with Julia Goerges in 2016 and was the German player's coach when she made her maiden Grand Slam semi-final and her Top-10 debut in a stellar 2018 season.
Sachs has also worked with Victoria Azarenka in the past. His biggest achievement as a coach came with Belinda Bencic, who he guided to the Olympic gold medal at the Tokyo Games in 2021.
Before the start of the 2023 season and during the pre-season, Sachs joined Emma Raducanu's team on a trial basis, with the initial association expected to last until the Australian Open. However, Raducanu now faces a test against time to be fit for the first Grand Slam of the year after suffering an ankle injury at the ASB Classic in Auckland.
Edited by Siddharth Dhananjay