Canadian tennis player Eugenie Bouchard has expressed her surprise and curiosity at the news of Taylor Swift's pet cat having a net worth of $97 million.
Swift's pet cat, a Scottish fold named Olivia Benson, was recently revealed to be the third-richest pet in the world, according to a new report from All About Cats. Olivia was valued at a staggering $97 million, courtesy of her being part of several music videos alongside owner Taylor Swift, while also featuring in numerous big-budget ads.
Bouchard reacted to the news on her Instagram stories, visibly astonished by the fact that a cat, too, can have a net worth of eight figures.
"Can someone explain this to me," wrote a puzzled Eugenie Bouchard.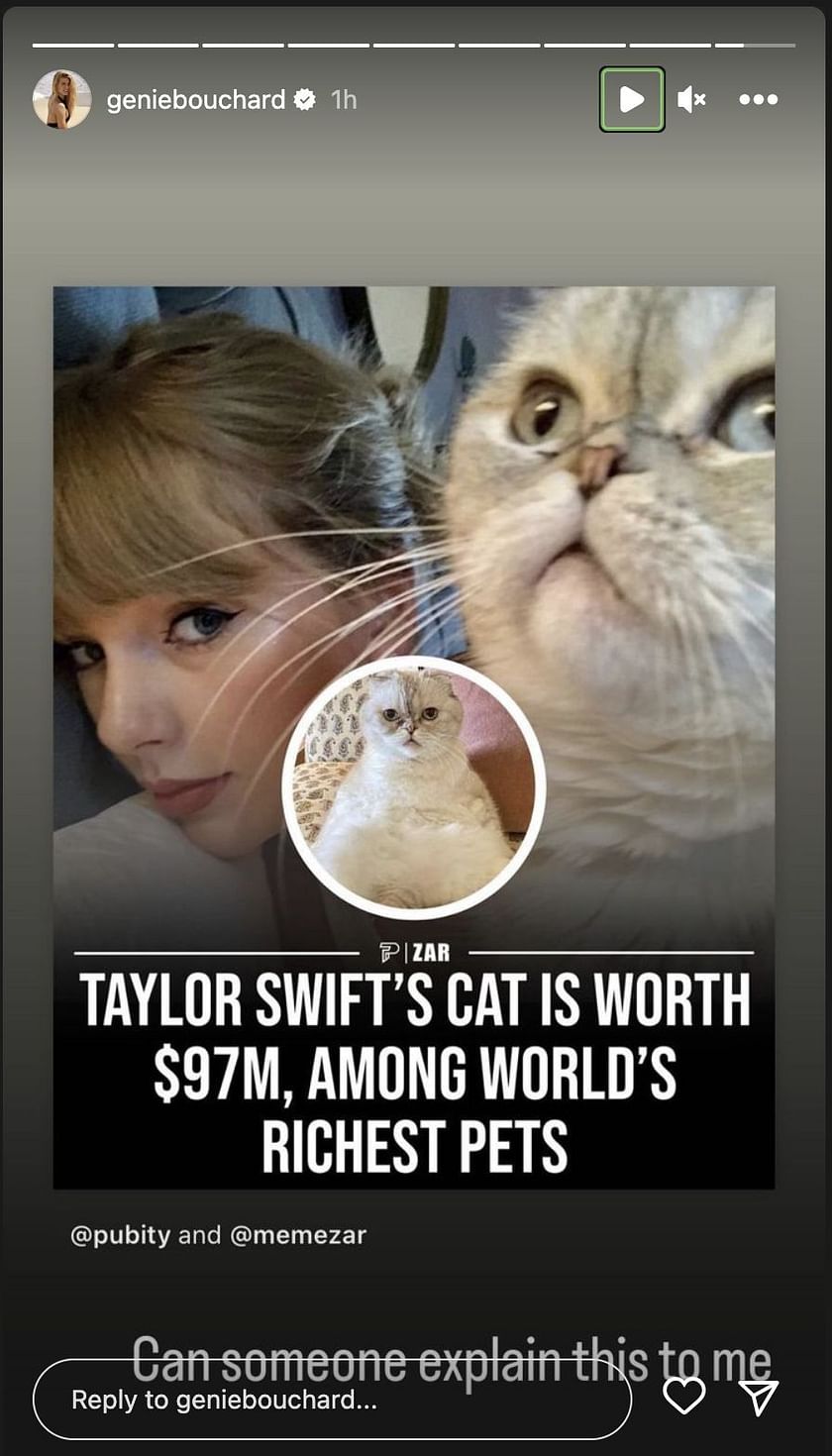 On the tennis side of things, Eugenie Bouchard touched down in Melbourne a couple of days ago, where she will be playing in the Australian Open qualifying rounds, which begin on January 9.
The former Wimbledon runner-up, who spent most of last season on the sidelines while recovering from shoulder surgery, will continue on her comeback trail on tour this year.
Why did Eugenie Bouchard withdraw from the ASB Classic?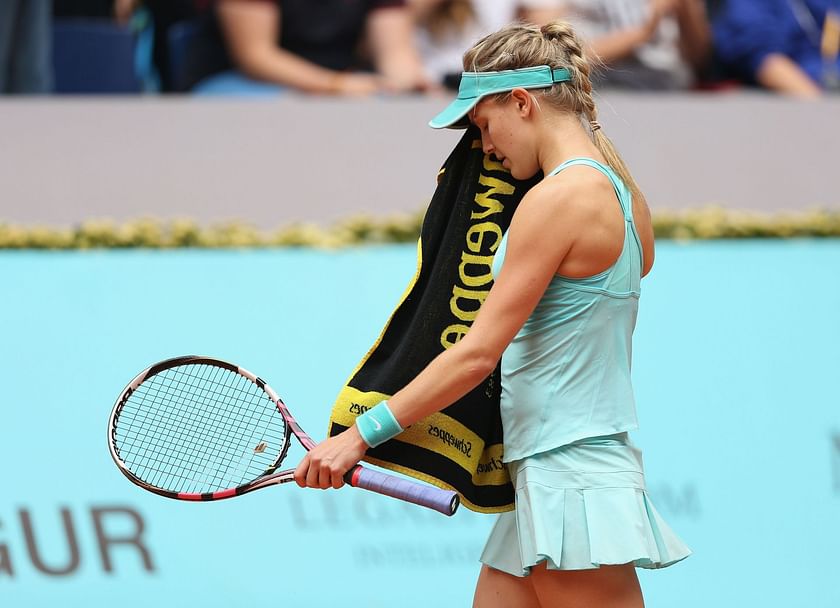 The 28-year-old had to withdraw ahead of her Round 2 qualifying match at the ASB Classic due to a severe bout of food poisoning that plagued her since December 31.
Bouchard revealed that her illness saw her "throwing up" throughout the night, meaning she had little choice but to withdraw from the ASB Classic.
"Got really bad food poisoning Saturday night. Was up all night throwing up. So sad I had to withdraw from my match in Auckland," Bouchard said on her Instagram stories. "This is me waiting to see the doc Sunday morning."
Bouchard struggled to eat during her recovery process, barely managing to eat the pasta that was prepared for her. However, an ample amount of rest helped the Canadian recover quicker than expected.
"My attempt at dinner – Sunday night – only got through about five pieces of pasta" she said. "Slept 12 hours last night and feel so much better now (Monday)."
She later joked about how she spent the initial hours of 2023 attached to her toilet seat while throwing up.
"Is it a bad omen that I spent the first 8 hours of 2023 clinging to the toilet? Let me know," she said.
Edited by Sudeshna Banerjee