Eugenie Bouchard's quest for a main draw berth at a Grand Slam was dealt yet another blow after a desolating 6-3, 1-6, 6-4 loss to young American Ashlyn Krueger in the first round of qualifying at the 2023 Australian Open.
The Canadian, who has struggled with injuries and poor form over the past few years, is yet to reach the main draw at a Major since 2020 at Roland Garros.
Bouchard kickstarted her 2023 season in Auckland with a win over Ann Li but an unfortunate bout of food poisoning forced her to withdraw in the second round of qualifying.
Having reached the semifinals at Melbourne Park during her glorious 2014 season, the former World No. 5 departs with hopes for better fortunes Down Under next time around.
Stefan Kozlov, another player who succumbed in the first round of qualifying in Melbourne, recently took to Twitter to express his disappointment.
The 24-year-old American lost to eventual qualifier Oleksii Krutykh 7-5, 6-2, 12 months after registering his maiden Major win as a wildcard at the same venue.
Kozlov spoke about the excruciating flight back home after conceding a loss as "humbling" as this:
"Leaving a tournament before the main draw starts is humbling man. Especially when you have a 15 hour flight to marinate in," the World No. 199 said in a tweet.
Empathizing with his sentiments, Eugenie Bouchard was quick to show her solidarity with the disheartened American.
"Can confirm," wrote Bouchard while quoting Kozlov's tweet.
Bouchard took to Instagram after her premature exit from the 2023 Australian Open to talk about her feelings about returning to Australia after a gap of three years.
"Australia! So nice to be back after 3 years, and staying at my fav place @crownmelbourne :) sad to be leaving early this year, but we will turn 2023 around," the 2014 Wimbledon finalist said.
Eugenie Bouchard: "The last year and a half have been the toughest of my career"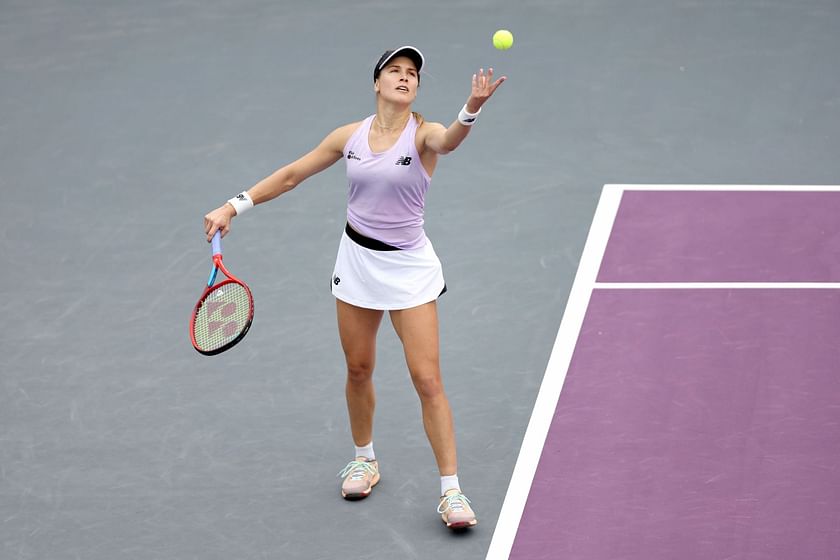 Eugenie Bouchard was forced into an injury-induced sabbatical after undergoing surgery on her shoulder in 2021. Playing in Cluj-Napoca last year, the Canadian spoke to Ubitennis about her time away from the court and how it took plenty of contemplation to rekindle her love for the game.
"It was extremely tough I would say," Bouchard said. "The last year and a half have been the toughest of my career obviously I never had surgery before and to go through that is really hard mentally. It tested my patience a lot but it made me remember my love for tennis and confirm that I really love it."
The former World No. 5 emphasized that complete rehabilitation was a lengthy process but she was never uncertain about her return to tennis.
"I really didn't want to stop despite going through rehab. You have those thoughts of 'why am I doing this' but it was never a real thought and I always knew I wanted to come back," the 28-year-old said.