American tennis coach Rick Macci recently suggested that Maria Sharapova was mentally tougher than Serena Williams.
Macci trained both Sharapova and Williams during their younger days in tennis. He also imparted knowledge to former World No. 1s Andy Roddick, Venus Williams, and Jennifer Capriati.
During a recent episode of the ATP Tennis Radio Podcast, Macci sat down with Candy Reid and discussed the contribution of mental grit to a player's success on the court. He suggested the ability to put behind the thought of a failure differentiated great players from the good ones.
"You've got to remember to forget. You got to have the ability to forget. In tennis, it's very tricky and this separates great from good. You know great is rare air. There's a lot of good athletes, amazing athletes on the WTA and ATP tour but they're not the leaders of the clubhouse. They didn't become a [Rafael] Nadal… I know it's a package – the forehand, backhand, serve – you have got to check a lot of boxes," he said.
The 68-year-old remarked that his former student Serena Williams possessed every skill required to win matches.
"Serena checked every box and created a few more but you have got to check every box. But the mental part -- how you handle pressure… and the ability to forget. You have got 20 seconds to flip it in your mind like it happened 20 years ago," he said.
Macci, however, added that Williams was not mentally as strong as her other student Maria Sharapova. According to him, Sharapova had an unmatched ability to focus despite lacking physically.
"That's why I love Sharapova… even at 11, she was in a bubble. I called it. Even though she was limited athletically, she had that mental box already there. It was amazing. I didn't see it in Serena," he remarked.
Serena Williams leads head-to-head count 20-2 against Maria Sharapova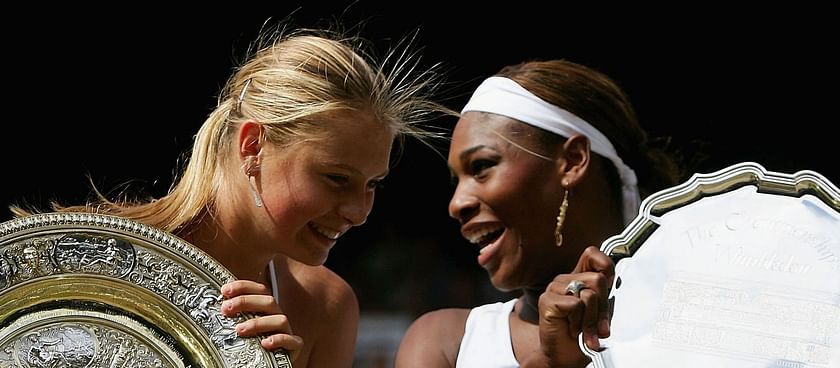 Serena Williams enjoys a dominant record over Maria Sharapova. The duo came face to face 22 times in their careers before the Russian walked away from tennis in February 2020. Williams won 20 of those encounters against her contemporary.
The two matches that Sharapova won against the American were played in the year 2004. She lifted her maiden Grand Slam trophy at the Wimbledon Championships by overcoming Williams in straight sets. Later that year, she registered her second and last victory over the American in the final of the year-end WTA Championships.
Serena Williams maintains a healthy lead at the Major tournaments as well, with a head-to-head record of 8-1 in her favor. The American bid adieu to tennis in September 2022 after a third-round exit at the US Open.
Edited by Siddharth Dhananjay