Aryna Sabalenka's power-hitting has won her some big matches and while it took her a while to get some of the things right, the Belarusian got her hands on her maiden Grand Slam trophy at the Australian Open earlier this year.
If the legendary Rick Macci's words are anything to go by, more Grand Slam trophies await the World No. 2. In a recent video posted on his YouTube channel, the tennis expert spoke about the nitty gritties of Sabalenka's game.
Declaring that "power trumps everything," Macci remarked that he loved Sabalenka's aggressive game and how early she takes the ball.
"Listen, power trumps everything." Rick Macci said. "If you can keep it in, and let's face it, at the end of the day, in pro tennis, its about how hard you can hit it and keep it in."
"I understand that you've got to chip it, dip it, flip it and all that stuff," he continued. "You can sprinkle in that stuff. But I love how aggressive Aryna Sabalenka is. She attacks the ball. There's no fear. If she's mentally not there, she might be herself every now and then, but I can see her win multiple Grand Slams."
Elaborating, Macci said the Belarusian's name has become synonymous with firepower and authoritative tennis. He went on to say that if she finds herself in the right mental space, Sabalenka can be really tough to beat.
"Aryna Sabalenka, you talk about her firepower, you talk about a authorotative tennis, okay?" Rick Macci said. "When she's confident, okay, she's confident, she takes the ball very early and everything's behind the ball. She's very decisive."
"You've got to beat her, okay? You can't really outhit her, okay? She has a lot of power even back in the day, when her serve went haywire to me, it was more mental."
---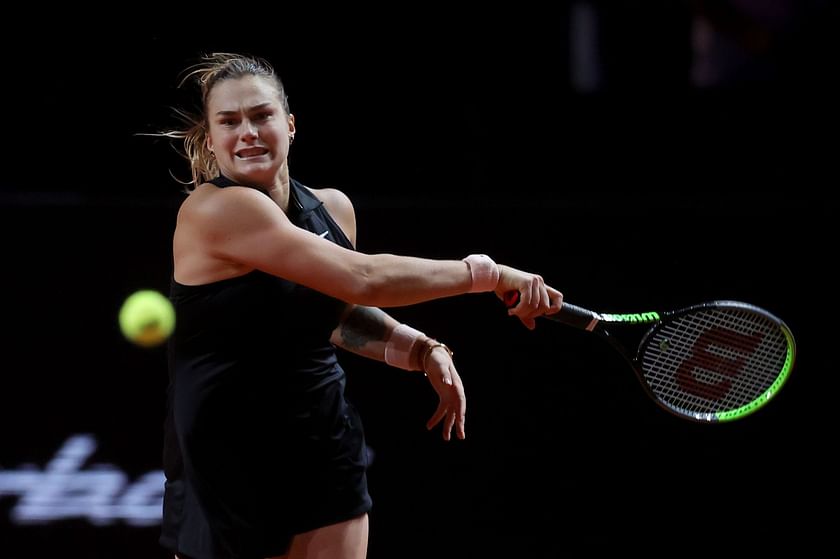 Aryna Sabalenka is in the midst of yet another successful campaign in 2023, having made her way to the Madrid Open semifinals.
The Belarusian took out the likes of Sorana Cirstea (who beat her in Miami this year), Maria Camila Osorio Serrano, and the fast-rising Mirra Andreeva in convincing fashion before running into Mayar Sherif. The Egyptian pushed the World No. 2 into three sets, but Sabalenka was able to steady the ship to book her spot in the last-four.
The Belarusian will take on Maria Sakkari for a place in the final of the WTA 1000 event on Thursday.