Frances Tiafoe, Taylor Fritz and other top players recently attended to media duties on the eve of the 2023 Laver Cup, where they were asked a rather stimulating question.
Recently, the term 'Roman Empire' has experienced a spike in Google searches. The trend has also completely swept TikTok, a famous short-form vlogging site, with many users uploading videos with the caption, 'Do you guys think about the Roman Empire'.
In that context, the interviewer felt it was fitting to ask Frances Tiafoe & Co. about their interest in the Roman Empire during the Laver Cup media day. The American World No. 11 broke into heaps of laughter when he was asked whether he thought about ancient Rome at all.
"Never, no, never," Tiafoe asserted.
Meanwhile, his compatriot Fritz claimed that he thought about the Roman Empire quite often these days, thanks to the overarching trend on TikTok.
"Honestly, in the last two weeks a lot 'cause I've been hearing about it. But under normal circumstances, a couple of times a year maybe," he said.
Andrey Rublev and Casper Ruud, for their part, each gave cheeky responses to the question.
"Only when I'm in Rome," the Russian said.
"Every now and then I guess," the Norwegian remarked.
Hubert Hurkacz and Ben Shelton, meanwhile, admittedly do not think about the Roman Empire at all.
"Well I just thought about it right now," the Pole said.
"Nah, I never think about the Roman Empire," the American said.
Frances Tiafoe looking to guide Team World to their second Laver Cup title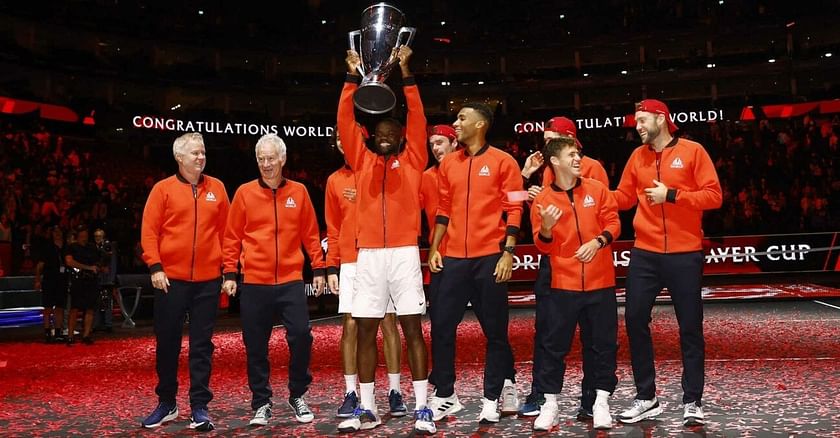 Frances Tiafoe, meanwhile, is a Laver Cup veteran at this point in his career. The American has participated in the pre-eminent team event three times - in 2017, 2018 and 2022.
The World No. 11 possesses a 2-3 win-loss record at the Laver Cup (in both singles and doubles matches).
Tiafoe came in rather clutch last year during Team World's first triumph. He began his campaign in Boston by saving a match point to beat the duo of Rafael Nadal and Roger Federer in doubles on Day 1 before beating Stefanos Tsitsipas in a third-set super-tiebreaker on the final day.
The American is also scheduled to headline the Day 1 proceedings later on Friday (September 22). He and his countryman Tommy Paul will take on Team Europe's Andrey Rublev and Arthur Fils in a marquee doubles match.