The French Open 5th set tiebreak rule dictates that a ten-point tiebreaker will be played if the scores are 6-6 in the final set.
Lengthy matches at the French Open were quite the staple for a long time. While these slugfests were entertaining to watch at times, they often sent the day's schedule for a toss. If the weather played spoilsport, things got out of hand even more.
In a bid to avoid screwing over players due to bad scheduling later on, a new tie-break system was introduced at the claycourt Major last year. Prior to the 2022 edition, tie-breaks were not a part of the deciding set. Instead, the final set was played as an advantage set.
Since last year, when the score reached 6-6 in the fifth set, a 10-point super tie-break would come into effect. The first player to score 10 points and by a margin of at least two points, is crowned the victor.
Camila Ugo Carabelli and Aslan Karatsev became the first players to contest the new tie-break at the French Open. The former came out on top to defeat the Russian in their first round battle. Irina-Camelia Begu and Jasmine Paolini were the first women to do so, with the Romanian winning the match.
Earlier, all four Grand Slam tournaments had their own way of deciding the winner in the final set. However, they jointly announced the adoption of the new tie-break format in 2022.
---
The longest match in French Open history took place in 2004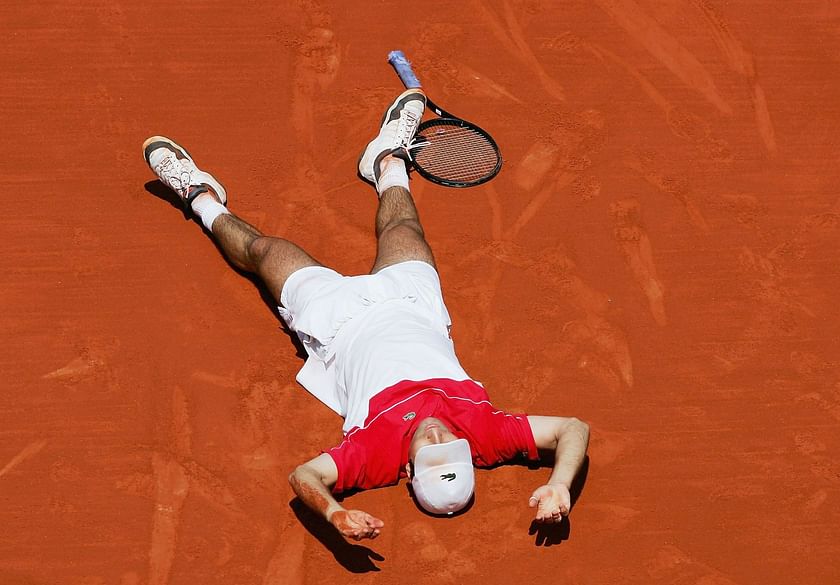 Fabrice Santoro and Arnaud Clement had quite the rivalry during their careers. When the two were drawn to face each other in the first round of the 2004 French Open, fireworks were expected.
No one had anticipated what would unfold over the course of the match. The compatriots battled hard over a period of two days, and after six hours and 33 minutes, Santoro emerged victorious. The score read 6-4, 6-3, 6-7 (5), 3-6, 16-14 in his favor.
The match set the record for the longest singles match played in the Open Era. It was surpassed by John Isner and Nicholas Mahut's epic showdown at the 2010 Wimbledon.
The Isner-Mahut first-round contest still owns the record for the longest match in tennis history, lasting for 11 hours and five minutes. The final set itself went on for more than eight hours. The match needed three days to wrap up, with the American scoring a 6-4, 3-6, 6-7 (7), 7-6 (3), 70-68 win.
With the new tie-break rules in place, it's safe to say that this record will easily stand the test of time.