Daniil Medvedev's dissatisfaction with the slowness of the court at Indian Wells boiled over during his third-round match on Sunday. The former World No. 1 complained furiously about the court to the chair umpire, using some choice words to express his frustration.
An animated Medvedev also conveyed his dissent to the tournament supervisor on his way to a toilet break at the end of the second set.
The incident occurred at the change of ends after Ilya Ivashka bagged the second set. The in-form Medvedev, who had entered the contest riding a 15-match winning streak, informed umpire Mohamed Lahyani that he wanted to go for a toilet break. He then sarcastically told Lahyani that he would be slow to return from the break, to match the slowness of the court.
"I'm gonna pee as slow as this court is. So you can take 25 minutes. The court is slow so I go slow, I take my time," Daniil Medvedev told Lahyani.
In the short yet eventful discussion, the umpire then told Medvedev that he must accept the conditions as they are. But Medvedev refused to do so, and continued to express his anger as he walked away.
"You have to accept this, you're professional," umpire Lahyani told Medvedev.
"I don't accept this. They say on the fact sheet this is hard courts. This is not hard courts," Medvedev responded.
The world No. 6 also had a brief discussion with the tournament supervisor, who was seated courtside.
Daniil Medvedev overcomes frustration and Ilya Ivashka challenge to reach fourth round at Indian Wells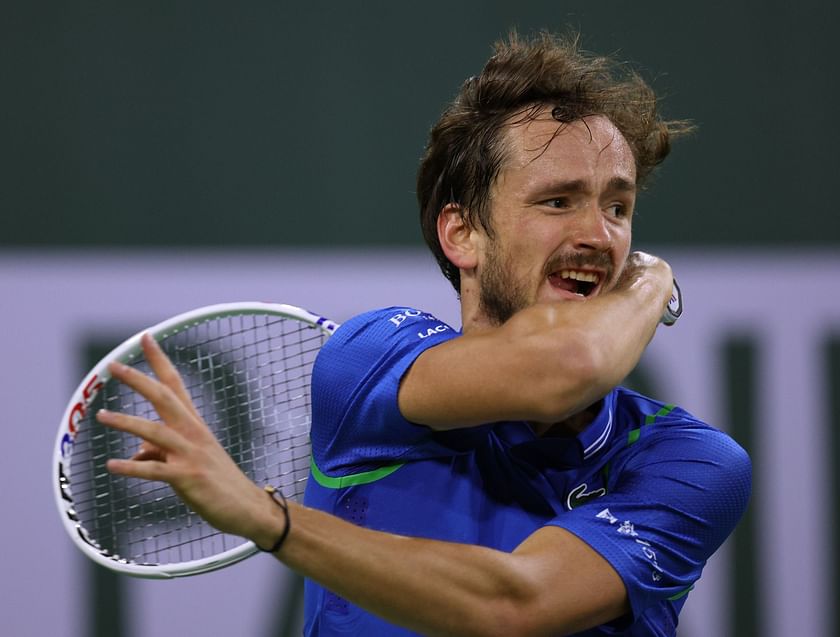 Daniil Medvedev struck a much more composed figure after returning from the toilet break, and regained control of the match in the deciding set.
The Russian had comfortably won the first set 6-2 before Ivashka stormed back to level proceedings by taking the second set 6-3. But Medvedev then quickly found his momentum again, breaking early in the decider and going on to win the match 6-2, 3-6, 6-1.
Courtesy of his 16th consecutive victory, Medvedev has set up a mouthwatering Round of 16 clash against Alexander Zverev. Both players have won six matches apiece against each other on tour so far.
Medvedev has also matched his career-best result at Indian Wells by reaching the fourth round. He will now be hoping to go the distance and win his maiden title at the Masters 1000 event in the Californian desert.
Edited by Aayush Majumdar