Serena Williams' former coach Rick Macci recently celebrated his youngest daughter Ginger's birthday by sharing a heartwarming picture of the two of them together.
Macci is a Master Professional of the United States Professional Tennis Association (USPTA). He has been honored as the USPTA National Coach of the Year on seven occasions and was inducted into the prestigious USPTA Hall of Fame in October 2017. This made him the 19th professional and youngest person ever to receive this esteemed recognition.
Macci is an iconic figure in the world of tennis coaching. His innovative, distinctive, and powerful on-court philosophy and passion, has left an indelible mark on several players and coaches over the last four decades.
Macci has three daughters - Ginger, Lisa and Farrah Macci. Recently, the tennis coach took to social media to extend birthday wishes to his youngest daughter, Ginger where, he affectionately referred to her as "Gingerbread."
"Happy birthday to my youngest daughter Gingerbread," Rick Macci captioned his Instagram story.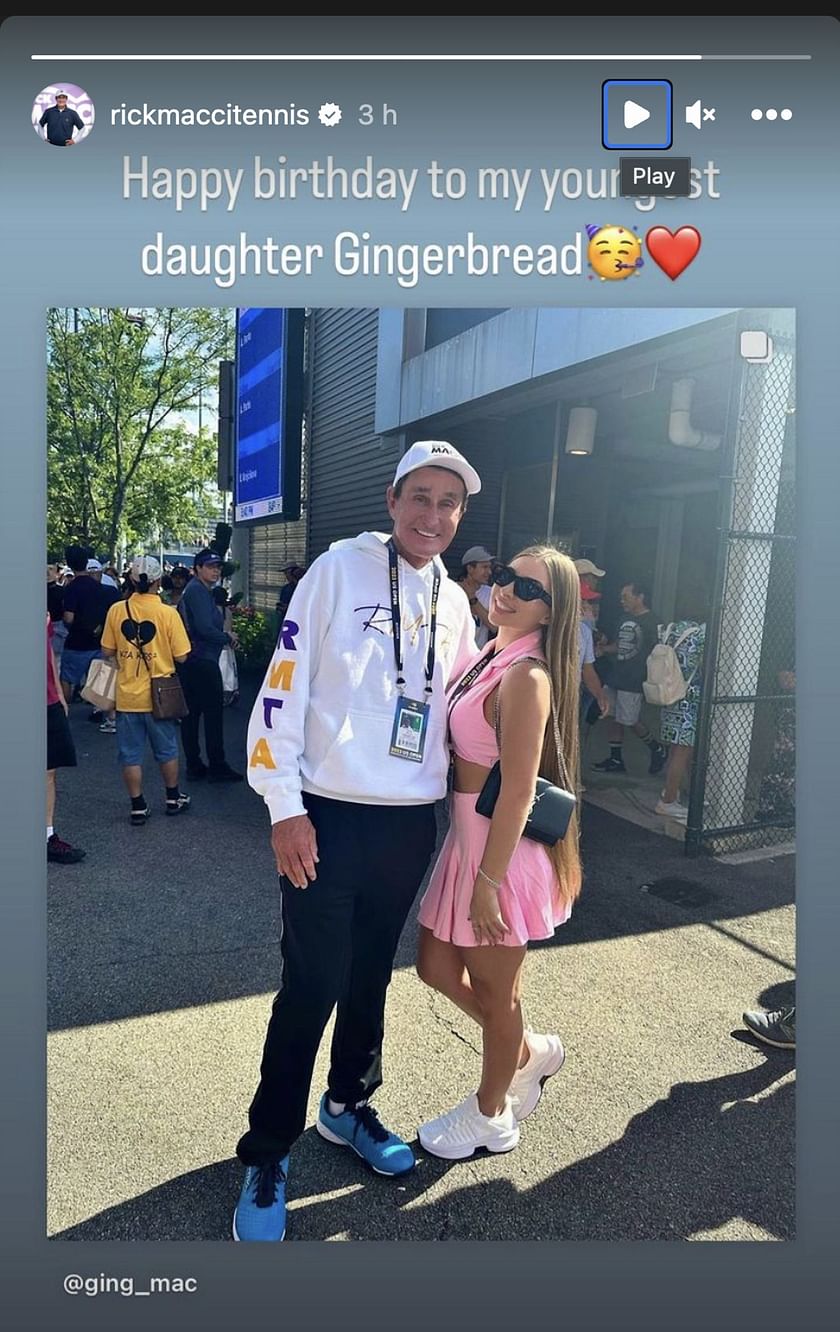 ---
"Same hilarious guy with epic one liners" - Venus & Serena Williams' former coach Rick Macci opens up on recent encounter with legends' father Richard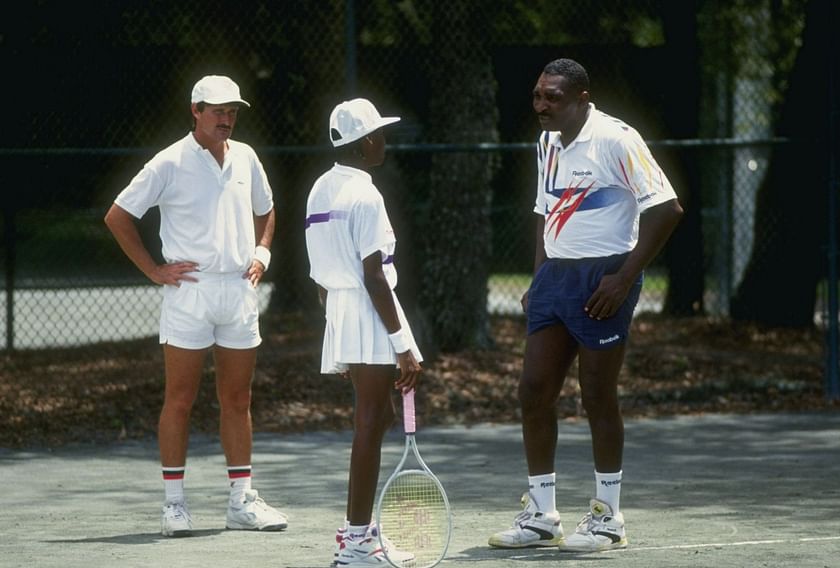 Rick Macci recently shared the details of his encounter with the Venus and Serena Williams' father Richard Williams.
Macci coached both the Williams sisters during their formative years. The family, recognizing the potential in their daughters, made a pivotal decision to relocate from Compton to West Palm Beach, Florida when Serena was just nine years old.
The decision was motivated by a desire to offer the sisters a unique training opportunity under Macci, who has trained players like Andy Roddick, Jennifer Capriati, and Maria Sharapova.
The 68-year-old served as the coach for Serena and Venus Williams from 1991 to 1994. However, in 1995, Richard Williams took over as the sole coach, no longer sending his daughters to the academy.
Macci played a vital role in honing their skills, ultimately propelling them towards their remarkable journey as two of the most accomplished tennis players in history.
Recently, Macci shared details of his conversation with Richard Williams, portraying him as an exceptionally witty individual with an arsenal of unforgettable one-liners.
"When I talked to Richard Williams yesterday, he is 100% the Same HILAROUS Guy with the epic one liners and said 'Hey Rick How are you feeling?' I said 'Great!' RW response. 'I told you if you come to Compton I would not let you get SHOT!'" Macci posted on X (formerly Twitter).
Venus Williams and Father Richard recall one match that 7-time Grand Slam champion "should have won"
Edited by Anantaajith Raghuraman