Tennis fans have commended Denmark's Holger Rune for his unprompted defense of compatriot Caroline Wozniacki's accomplishments following his third-round victory at the 2023 French Open.
On Saturday, June 3, Rune advanced to the fourth round at Roland Garros for the second year in a row. He secured his spot by defeating Argentine qualifier Genaro Alberto Olivieri 6-4, 6-1, 6-3.
Rune delivered an impressive performance, striking a total of 35 winners in the match. His aggressive and accurate returns proved to be a key factor in securing victory, which he achieved in two hours.
During the post-match press conference, a journalist stated that Holger Rune was the first Danish player to reach a Grand Slam quarterfinal (a feat he achieved at the 2022 French Open). But Rune quickly corrected the journalist and brought up Caroline Wozniacki's numerous Slam quarterfinal appearances - including the one at the 2018 Australian Open, where she went on to win the title.
Tennis fans took to social media to express their admiration for Rune, with many even drawing comparisons with Andy Murray. In a famous incident, Murray once corrected a journalist who overlooked Venus and Serena Williams while talking about American Slam semifinalists.
One fan wrote that Rune has taken a page out of Murray's book on how to handle ignorant comments.
"He has learned from the master Andy Murray," the fan tweeted.
Another fan humorously suggested that Rune had attended Andy Murray's school of feminism.
"He went to Andy Murray school of Feminism," they wrote.
Here are a few more reactions from fans:
"I believe I can win French Open but time will show" - Holger Rune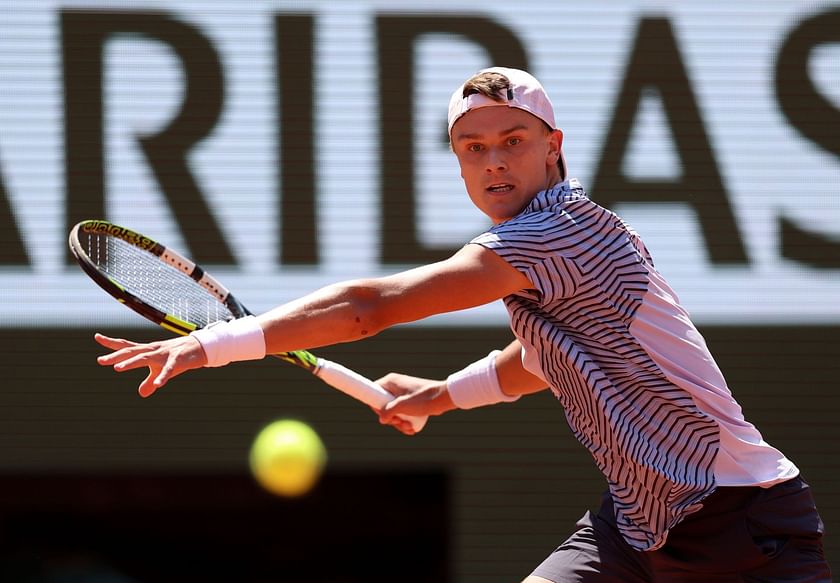 During the press conference following his victory over Genaro Alberto Olivieri, Holger Rune was asked if he thought he could win the French Open this year. In response, Rune stated that only time would tell.
Although the Dane is confident in his abilities, he emphasized the importance of playing his best tennis, maintaining a positive mindset, and taking each match as it comes.
"That's a big question, man. Well, the time will show. We'll see. Obviously I believe I can. But again, I have to play my best tennis, be in my best state of mind to do it, and I have to take one match at a time," Rune said.
The 20-year-old also noted that he hasn't spent too much energy in the tournament thus far. Rune believes he can perform even better and recognizes the need to step up his game since the upcoming matches are likely to be tougher.
"Luckily I haven't used too much unnecessary energy during the tournament so far. I still think I can play better, which is good. I'm in the fourth round and I can play better, so it's a good thing. But obviously the matches are going to get harder and harder from now so I have to step up also," Rune said.
Holger Rune will face Francisco Cerundolo in the fourth of the French Open on Monday, June 5.