Andy Murray sounded bullish about his goal of reaching 800 career singles match wins after falling short in the 2023 Qatar Open final. He faced defeat against Daniil Medvedev in Doha on Saturday (February 26).
Murray needed four consecutive three-set matches, saving seven match points, to reach his first title match since June 2022. However, the 35-year-old Scot's exertions over the week meant that he failed to challenge third seed Medvedev. The Russian ace romped to his second title of the year and second in as many weeks.
As expected, the fresher Medvedev made a brisk start, going 4-1 up in the first set before Murray retrieved the break. However, the Russian broke again to take the opener and went ahead 3-1 in the second, as the finish line appeared in sight.
Once again, the Scot fought back, but another three-set comeback wasn't to be. Medvedev closed out victory in one hour and 47 minutes to win his 17th singles title.
During his post-match press conference, Murray reflected on his career goals despite playing with a 'physical limitation', highlighting his desire to join the 800-match win club:
"I still have ambitions of winning tournaments and having deep runs in major events, you know, winning a certain number of matches in my career. I'd like to try to get to 800 match wins, which, I don't know, I think I'm like 75 away from that."
Following his potentially career-ending hip surgery five years ago, Murray has largely struggled to reclaim his old form. Nevertheless, he's proud of his efforts and wants to push himself to the limit:
"I didn't know how much I was going to be able to play or if I'd be able to compete at this level again. So now that I know that I'm able to, I want to see how far that can go, because, yeah, it's a challenge and something that, you know, I'm proud of the results that I'm having, yeah, with a large physical limitation."
Following his efforts in Doha, Murray will move up to No. 52 in the rankings next week.
---
"It's not too bad a matchup for me" - Andy Murray on facing Hubert Hurkacz in Dubai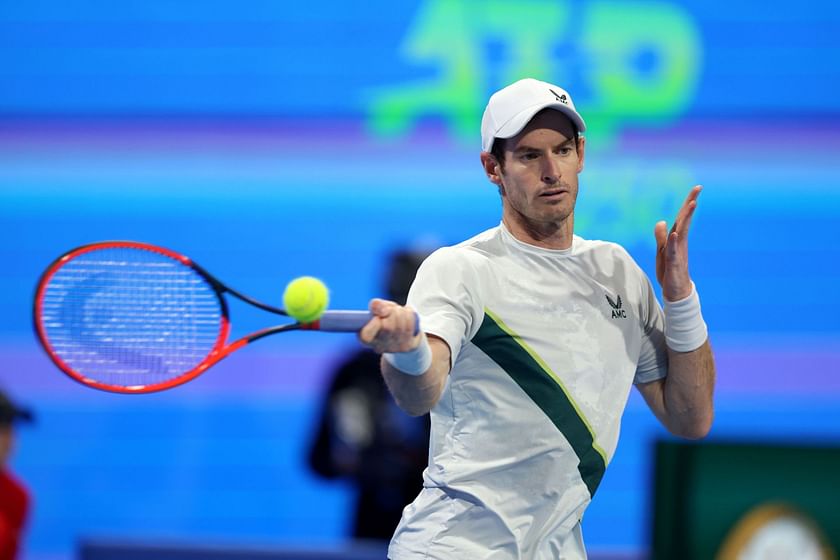 Andy Murray will next head to the ATP 500 Dubai Open, which starts on Monday (February 27). The Scot will open his campaign against Hubert Hurkacz, who is into the Marseille final against Benjamin Bonzi on February 26.
Talking about the young Pole, Murray said:
"I played Hurkacz a few times on the tour, and, you know, I have actually felt like I played like it's not too bad a matchup for me. Obviously he's a great server, and he moves very well for a big guy."
He added:
"I don't feel like it's too bad a match for me, and obviously with having been playing outdoors in these conditions."
Andy Murray trails Hurkacz 2-1 in their H2H but won the pair's last meeting in Vienna two years ago.