Australian tennis star Nick Kyrgios and Hollywood actor Ben Stiller recently engaged in a playful conversation about coaching each other in their respective fields.
Stiller is one of the most successful comedians and filmmakers in Hollywood and has starred in and directed and produced many blockbuster movies, such as 'Zoolander', 'Tropic Thunder', and 'Night at the Museum'. He has also won several awards and nominations for his work, including an Emmy, a BAFTA, and a Golden Globe.
The interaction between Kyrgios and Stiller began when Kyrgios posted a message on his Twitter account on June 7. Kyrgios posted a tweet on Tuesday saying he was thinking about coaching and asked if anyone was interested.
"Thinking about coaching, any takers", Kyrgios tweeted.
Stiller, who is an avid Rafael Nadal fan, replied to Kyrgios saying he was open to it but he needed to know if Kyrgios was serious.
"I'm open to it. But would need to know you're serious," Stiller replied.
Kyrgios responded by saying he was all in and asked Stiller what he was thinking.
"Let's do it. I'm all in, what you thinking?" Kyrgios tweeted.
Stiller then joked that they needed to decide who was coaching who.
"First we need to decide who is coaching who," Stiller wrote.
Kyrgios then offered to coach Stiller to get him into a professional tournament and in return, Stiller would coach Kyrgios to get him into a movie.
"I'll coach you to get you in a professional tournament. Then you coach me to get me in a movie," Kyrgios tweeted.
---
Nick Kyrgios hints at comeback as girlfriend Costeen Hatzi reveals touring plans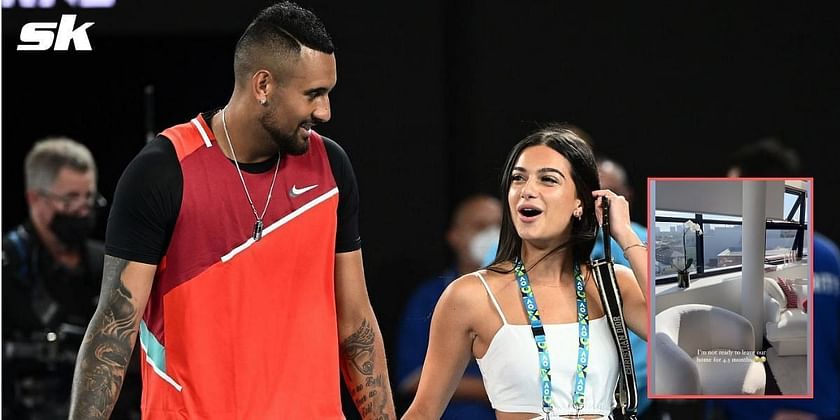 Nick Kyrgios hinted that he might return to action soon as he consoled his girlfriend Costeen Hatzi over their upcoming travel plans. Kyrgios, 28, and Hatzi, 21, have been in a relationship since December of 2021. They moved in together in Sydney in 2022 and have been very close ever since.
Hatzi is a social media influencer and interior designer who often travels with Kyrgios on the tennis tour and cheers him on from the sidelines.
The pair are now leaving their home to fly to different countries for tournaments. Hatzi posted a video of their vacant apartment on her Instagram stories on June 3, saying that she was sad to depart from their comfortable space.
"I'm not ready to leave our home for 4-5 months," Hatzi wrote on her Instagram story.
Kyrgios reposted her video on his account with a comforting message for his partner.
"It's okay b, we have each other. Also flying around the world travelling isn't a bad problem hahaha," Kyrgios wrote on his Instagram story.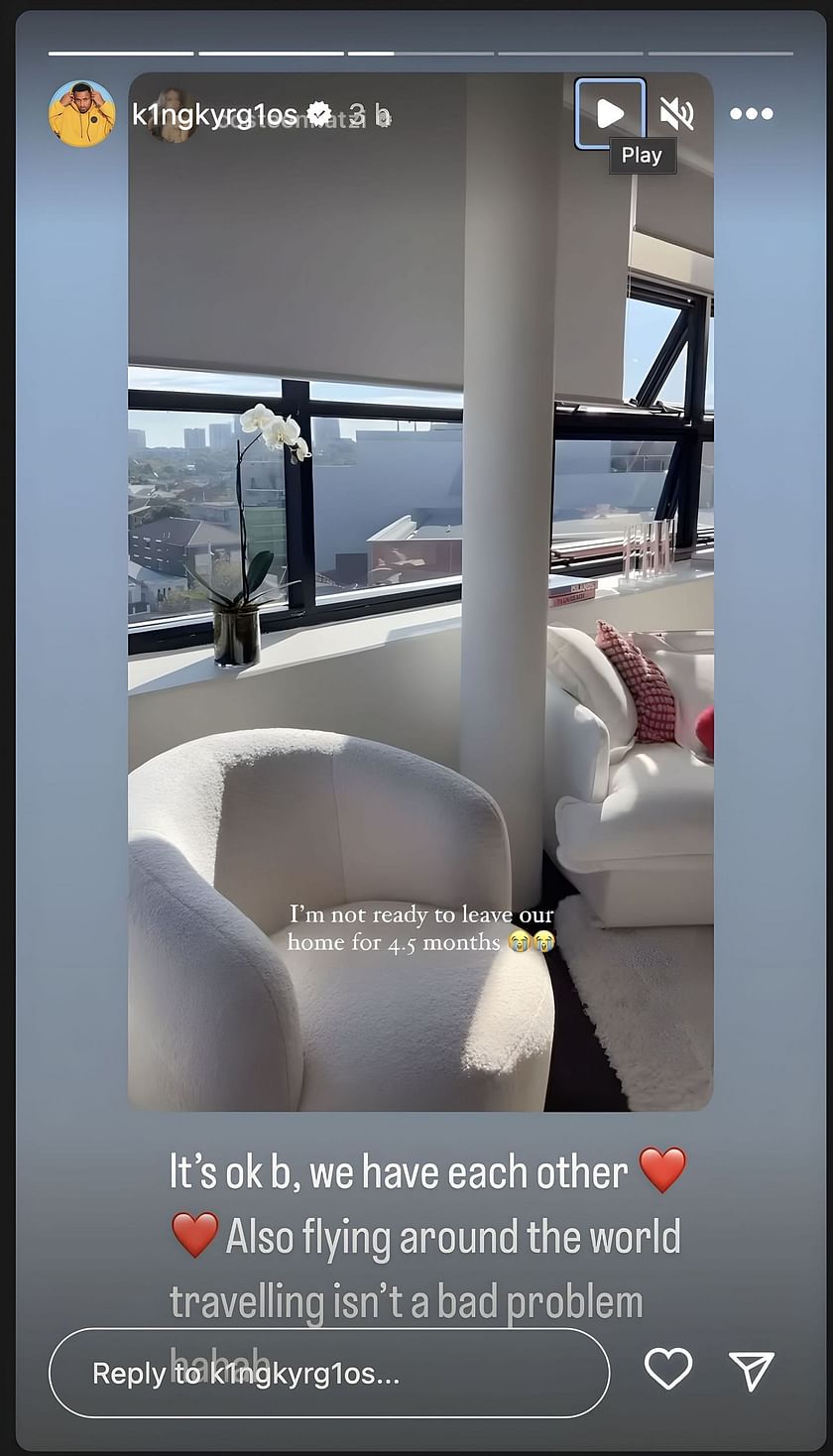 The Australian tennis star has been out of action for the whole year so far due to a series of injuries. He had to miss the Australian Open in January because he underwent surgery on his left knee. Kyrgios then injured his foot during a burglary at his Canberra house in May, which ruled him out of the French Open as well. He is now hoping to make a comeback to the grass court season in June.
Nick Kyrgios, who is known for his fiery temperament and flashy shots, has not played in an official ATP match since October of 2022.