Serena Williams refuses to slow down even after choosing to end her illustrious on-court career by involving herself in activities that range from authoring a children's picture book to doing a cameo in a Hollywood movie.
Williams, who chose to "evolve away from the game" following the 2022 US Open, shed light on how the move was different from retirement.
Over the course of an interaction that will air on CBS Mornings, the American icon spoke at length about why retirement was "such a big word" for someone her age and how she could never fit in a box.
"I definitely am evolving because I feel like when you retire, it's different. You put up your gloves, your club, your racquet, or whatever that is or your computer, and then you just relax and you go and you basically take life in, and that is not what I am doing. I just feel like, for me, retirement is such a big word for someone my age and I don't think that really fits me. I never really fit in a box anyway," she explained to Gayle King.
The 41-year-old continues to engage her fans by appearing on talk shows. Williams has also authored The Adventures of Qai Qai, a children's picture book. She also made an appearance in the Daniel Craig-starrer Knives Out 2.
Summing up her approach to life after tennis, the 23-time Grand Slam champion stated that she always needed an arm or a leg to be "out of the box".
"I just need an arm out of the box or a leg, something," quipped the sporting legend.
"I don't know how to relax" - Serena Williams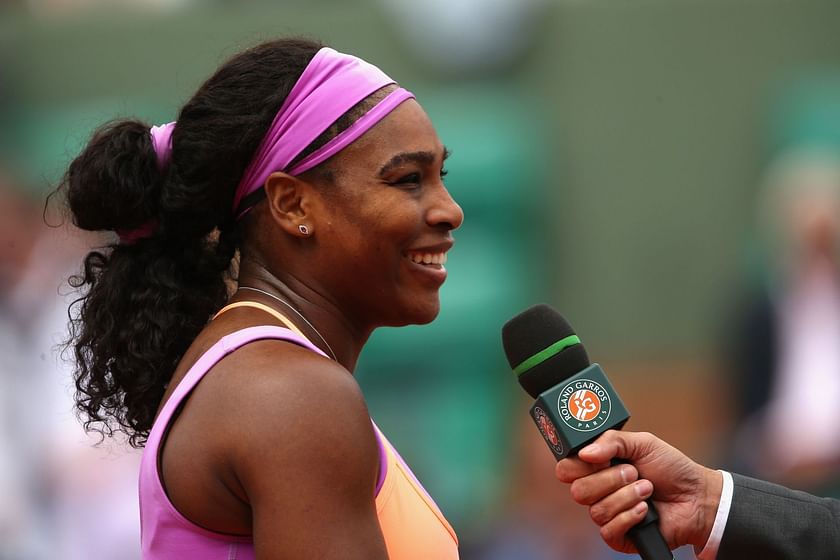 During the same interview with CBS Mornings, Serena Williams also opened up about her inability to relax.
Williams stated bluntly that she did not know how to relax, adding that she needed to "schedule it in her schedule."
"It's so hard for me to relax. I don't know how to relax. I have to schedule it in my schedule. I'm not kidding," she asserted, seated outdoors in her sprawling Florida home.
The tennis legend disclosed late last month that she was attempting to allow herself to be tired and also revealed that she never allowed herself to unwind in the past.
"I'm currently allowing myself to be tired. Allowing myself to relax. Allowing myself to just be. It's harder than I ever imagined. I've never allowted myself to do any of that before," Serena Williams wrote on social media.