Venus and Serena Williams' former coach Rick Macci joined Fabio Molle on 'The Functional Tennis Podcast' to discuss his memory of the first time he saw the two sisters compete.
Rick Macci is a former player who has coached the likes of Andy Roddick, Maria Sharapova, and Jennifer Capriati along with Venus and Serena Williams. He currently operates the Rick Macci Tennis Academy in Boca Raton, Florida.
Macci played an instrumental role in the early development of Venus and Serena Williams prior to their professional debut, from 1991-1995. His role was immortalized in the film King Richard where he was played by Jon Bernthal.
Rick Macci recalls the time he traveled to Compton, California to assess the skills of the two sisters. He said that initially he didn't see anything special about the skill level the sisters were exhibiting.
"I didn't see it," Macci commented.
Macci then assigned the pair to play some competitive points. He teamed up with Serena and they played against Venus. He remembers that being the moment that the switch was flipped.
"And the whole landscape changed. Everything changed. It freaked me out," Macci recalled.
Once they started playing competitively, their vehement desire to win was overtly visible in the way they chased down every single ball. Macci said that it was a very unique trait as most children wouldn't even think of chasing down balls that were hit far away. He continued that even when there was no chance for them to return a shot, they ran for the ball regardless.
"Thats very unique. I never saw people compete like that," he said.
He upped the intensity of the match by projecting stronger and speedier shots, but the pair were bulletproof, according to him. He said that their ability to handle pressure was baked in from birth. Macci contended that it was the same ability he later saw in Maria Sharapova and Sofia Kenin.
" I saw it in Sharapova. I saw it in Kenin. It was a unique quality," he said.
He continued that while you can learn the ability to handle pressure, it was innate in these players just like it had been for his former pupil, Andy Roddick.
"They can transcend the sport"- Rick Macci on Venus and Serena Williams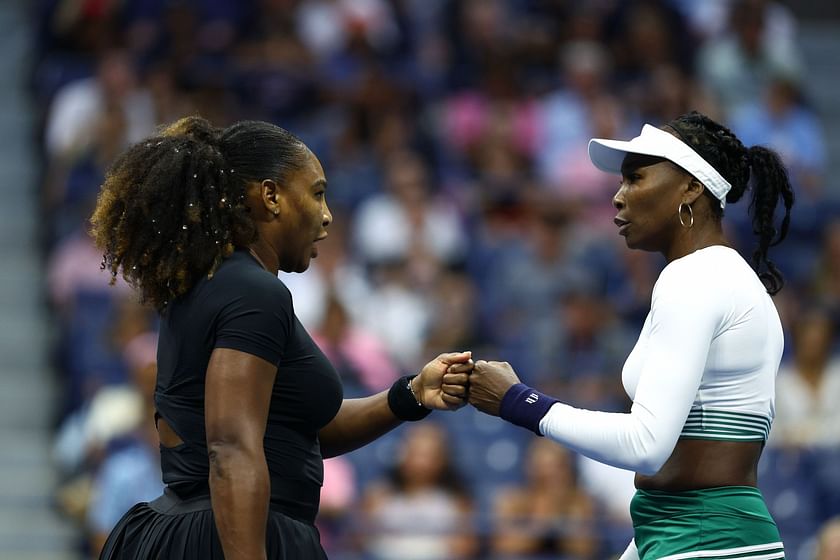 Rick Macci recollected that Venus and Serena Williams seemed bored when they were doing drills but were completely focused when they were on the court to compete.
"Because they were all about the competition," he said.
He mentioned how he had called Richard Williams over and told him that Venus Williams could prove to be the next superstar in tennis.
"You got the next female Michael Jordan on your hands," Macci told Richard Williams.
Richard Williams responded by saying that he didn't just have one but that he had two.
"I got the next two," he had responded.
The exchange was present in the film King Richard as well.
After watching the pair compete, Macci thought that they could rise to World No. 1 and even go beyond what the sport had seen so far.
"They can transcend the sport," Macci said.
Rick Macci's predictions have proven to be correct as both sisters rose to world No. 1. Additionally, Venus Williams has won seven Grand Slam titles while Serena Williams holds 23 Grand Slam titles, the most by any player in the Open Era.
Venus Williams and Father Richard recall one match that 7-time Grand Slam champion "should have won"
Edited by Siddharth Dhananjay