American tennis player Sloane Stephens recently shared an update about her egg-freezing process, claiming she will do it again.
The 30-year-old ace revealed late last year that she is looking to freeze her eggs to start a family without having to worry about her career as well.
The former World No. 3 has been married to US soccer star Jozy Altidore since 2022. She provided an update about the ongoing process of freezing her eggs in one of her Instagram stories after being asked about it by a fan.
"My first time went well, I plan on doing it again in the off-season. It's really the only available time, I know what to expect this next time around, so I'll plan my schedule a bit differently and be able to adjust for the upcoming season accordingly," Stephens answered a fan's question.
"Family planning is great and I highly recommend egg freezing if it is feasible", she added.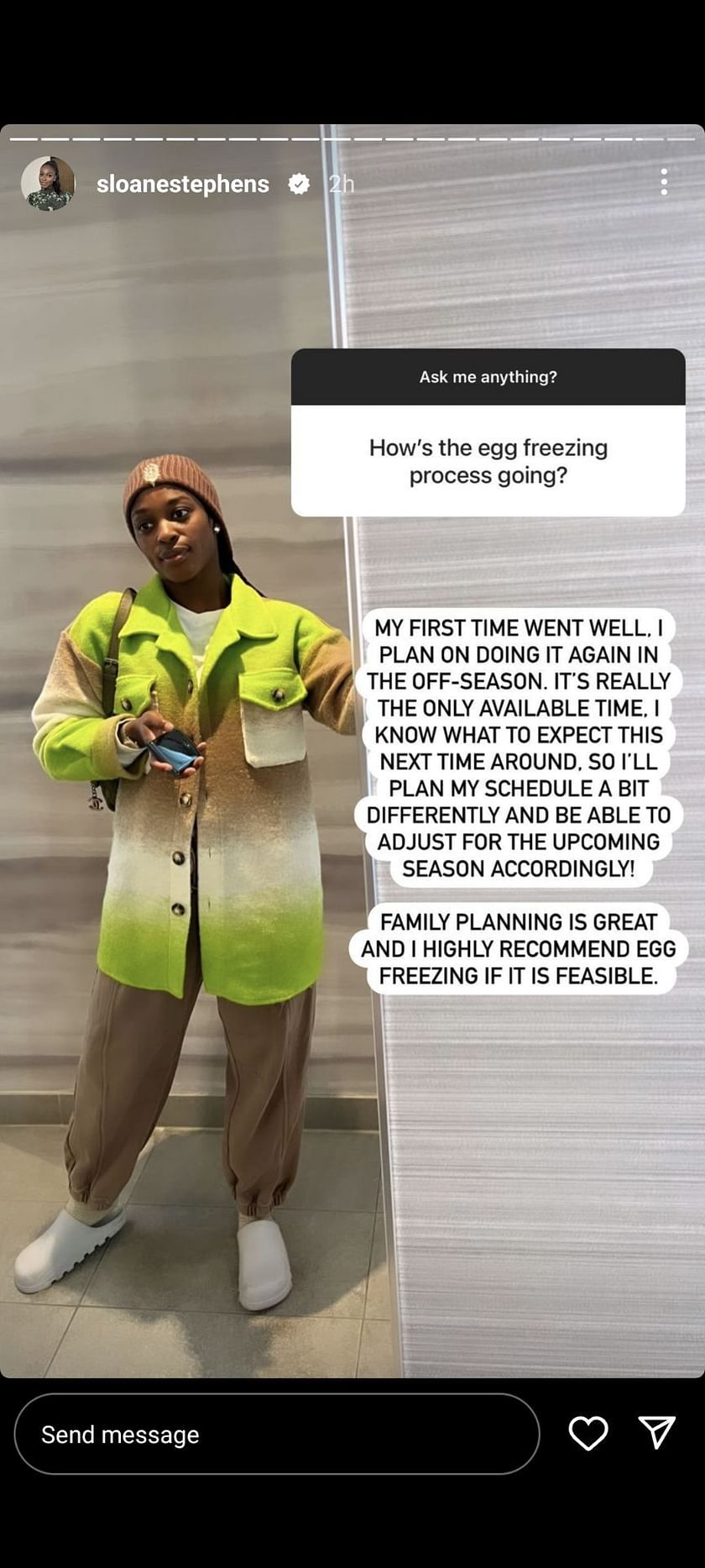 The 2017 US Open champion had previously said that she wants to have a big family. She explained that she wanted to give birth to a baby and also have babies via surrogacy or freezing her eggs.
"I've always said I want to carry a baby, have a surrogate and adopt. I want a lot of kids, but we will see what happens," Stephens said.
"I've always been scared of childbirth, and since I was like 18, I've thought I'm definitely having a surrogate, like, this is what I'm putting my mind to, I'm going to freeze my eggs. And now, as I've gotten older and have read more about it, and really educated myself about the maternal mortality rate for black women – it's a very scary thing," she added.
Sloane Stephens also explained how she had wanted to freeze her eggs for a while, also sharing the complications involved with it for a tennis star.
"For me, egg freezing is something that I've always wanted to do, I've always been very interested in it, and now I get to share (what I've learned). There are so many girls on the tour who are interested. But for a female tennis player, the process takes like three weeks, which is a bit long," Stephens explained.
"I totally envisioned having a baby at 27 or 28 and living a normal life. But for a professional tennis player, it's not ideal. It's just not possible. We do have a lot of moms on tour, which is the best. It's just very complicated," she concluded.
---
Sloane Stephens lost to Aryna Sabalenka in fourth round of French Open 2023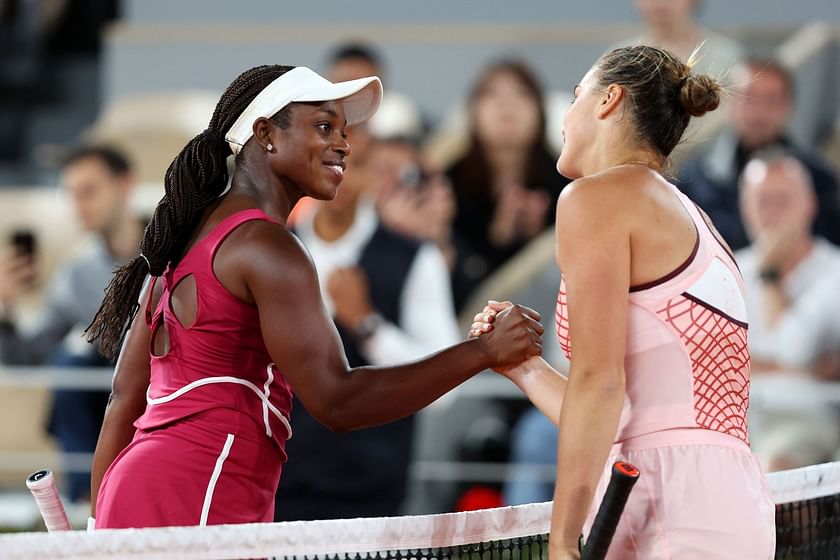 Sloane Stephens lost in the fourth round of the 2023 French Open to the second-seeded Aryna Sabalenka in straight sets, 6-7(5), 4-6 on Sunday, June 4.
She started the tournament with a decisive victory over Karolina Pliskova, 6-0, 6-4, in the first round. Stephens then dispatched Varvara Gracheva, 6-2, 6-1, in the second round, and Yulia Putintseva, 6-3, 3-6, 6-2, in the second round.
In her fourth-round match against Sabalenka, she managed to come back from 0-5 down in the first set, but ultimately lost it in the tie-break. In the second set, Sabalenka broke her from 40:0 in the ninth game and then served it out in the next game.
The 2018 Roland Garros runner-up currently sits as the World No. 30, with a 14-11 win-loss ratio in 2023 and no titles won.