Serena Williams suffered a disappointing third-round exit at the 2005 Wimbledon Championships.
The American entered the tournament as the fourth seed and reached the third round after three-set wins over Angela Haynes and Mara Santangelo. She came back from a set down to win both matches.
Williams faced compatriot Jill Craybas in the third round and a victory would have set up a fourth-round clash against her sister Venus Williams. However, Craybas won 6-3, 7-6(4).
Serena Williams was asked in her post-match interview whether she felt she made a mistake by playing at Wimbledon considering she wasn't at her best physically. The American responded by saying that she was better off staying home.
"I think I was better off staying home, to be honest. For sure," Williams said.
The then-22-year-old was also asked about Craybas' performance. She stated that her opponent did not have to do anything exceptionally well and only had to turn up for the match.
"I think she just got balls back. She didn't do anything — she didn't have to do anything exceptionally well today. She just pretty much had to show up and I just — I couldn't win a service game in the first set. Then it was just downhill," Serena Williams said.
Jill Craybas was eventually beaten 6-0, 6-2 by Venus Williams in the fourth round. The older Williams sister went on to win the 2005 Wimbledon Championships by beating top seed Lindsay Davenport 4-6, 7-6(4), 9-7 in the final.
Serena Williams won 98 matches at Wimbledon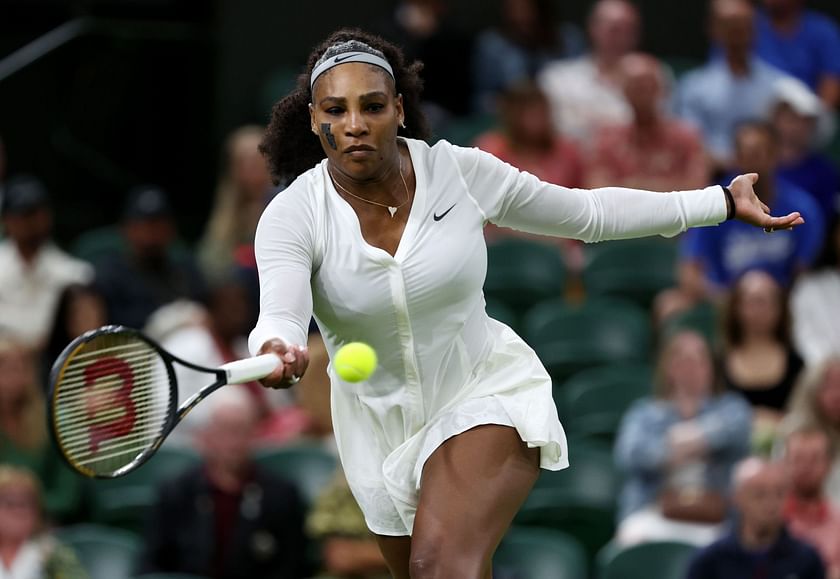 Serena Williams has an incredible record at Wimbledon, winning 98 out of 112 matches, with seven titles to her name. Only Helen Wills and Martina Navratilova have won the tournament more times than her.
The American's first title at the grasscourt Major came in 2002 when she beat Venus Williams in the final. She later successfully defended her title in 2003, once again beating her sister in the final. Williams then won Wimbledon in 2009 and 2010 before attaining her fifth triumph in 2012.
Her sixth and seventh titles at the grasscourt Major came in 2015 and 2016. She later reached two finals in 2018 and 2019, but ended up being on the losing side.
Serena Williams' final appearance at Wimbledon came in 2022 where she suffered a 7-5, 1-6, 7-6(7) defeat to Frenchwoman Harmony Tan in the opening round.
Edited by Akshay Saraswat