Tennis coach extraordinaire Rick Macci reckons Coco Gauff has everything in her arsenal to win a Grand Slam. Macci, in fact, believes that if Gauff plays her cards right, she could win the US Open this year.
Macci, who coached the likes of Venus Williams, Serena Williams and Maria Sharapova in their formative years, took to Twitter on Saturday to wax lyrical about the American youngster's power-packed game.
He pointed to her "wicked slice serve," "feather drop shot" and "quickly maturing mind" among other strengths, emphasizing that if she can stay authoritative on the forehand, she could go all the way at Flushing Meadows.
"Coco Gauff at age 19 has supersonic make up speed, a wicked slice serve, a laser down line backhand with juice nice soft crispy volleys, a feathery drop shot and most of all a quickly maturing mind and if she can stay authoritative on the forehand she has enough to win the US OPEN," Macci wrote.
The World No. 7's forehand has long been considered her main weakness, with Paula Badosa admitting that she relentlessly targeted that shot during her big win against the American at the Madrid Open this season.
"Of course, going more to her forehand, most because her backhand is very good, and when you have like the spot there, you just go there, but I just tried to go to her forehand.
"Yeah, sometimes just give it to her and make her like do more what she can. And, yeah, that's a little bit the tactic that I can say now," Badosa said.
Former World No. 4 Mary Joe Fernandez even added that Gauff should consider taking a break from the sport to fix her forehand, as that potentially stands in her way to greatness.
"I guess, for me, I feel like she's still young enough. I feel like she's still so young that taking six months off, eight months off wouldn't be the end of the world for her," Mary Joe Fernandez said.
So far, Gauff's best result at the US Open has been the quarterfinals, which she did last year.
---
Rick Macci, former Venus and Serena Williams coach, in talks with Coco Gauff's father to take on coaching role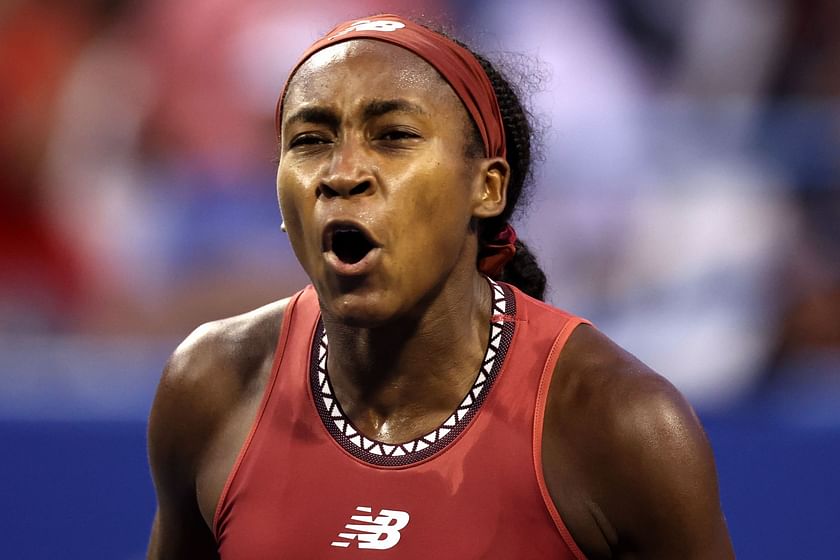 Interestingly, Rick Macci is in talks with Coco Gauff's father for a potential partnership.
Gauff admitted as much during her stint at the 2023 Wimbledon Championships, adding that they might work together after the end of the season to improve her technical part of the game.
"I haven't spoken to Rick personally. But, yes, him and my dad converse a lot. Not just now but over the years. Yeah, that was one of the options to do that after the season is over," Coco Gauff said.
"Obviously it's far from now, so I can't really confirm. But, yeah, I believe, based off what you told me, everything is true."
The World No. 7 is in action at the Citi Open in Washington, where she has reached the semifinals and will take on Liudmila Samsonova.