Rick Macci, who was Maria Sharapova's coach during her formative years, recently reiterated that her father Yuri wanted her to play left-handed as she was very good at it. But Sharapova chose to play right-handed instead, and Macci believes that was the right decision.
When Sharapova was 11 years old, she trained with Macci as a left-hander for a month. Taking to social media, Macci wrote:
"When I coached @MariaSharapova at age 11 she was so amazing left-handed her dad Yuri 100% wanted her to switch from righty. We trained 1 month as a lefty. But in the end, Maria was right!"
Macci's comments also explain why Sharapova used to instinctively hit left-handed forehands when pushed wide into the corner. Macci once described the-then 11-year-old Sharapova's left-handed groundstrokes as 'poetry in motion'.
During an interview back in 2019, Rick Macci revealed that it was officials at Maria Sharapova's Florida-based IMG Academy who convinced her father to let her continue playing right-handed.
"The IMG (Bollettieri) boys caught wind of this and they came down and didn't want her to change. They kinda convinced the dad," Macci said.
Daniil Medvedev hopes to draw inspiration from Maria Sharapova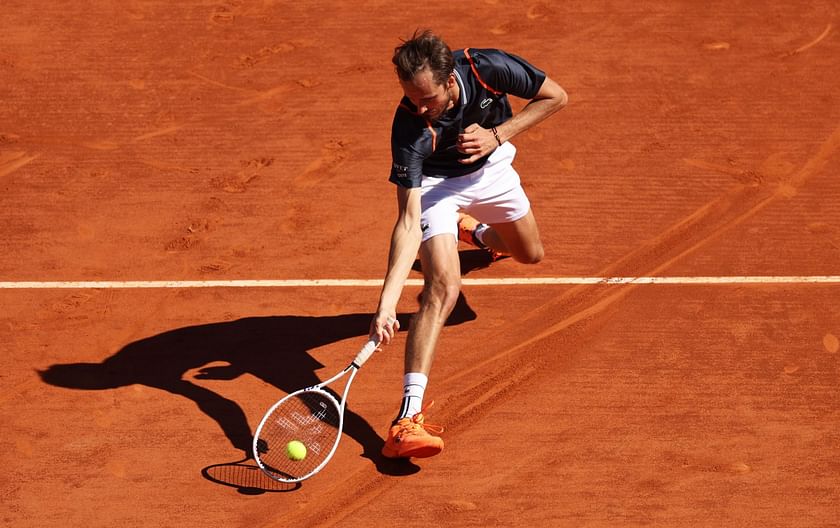 When it comes to claycourt tennis, Daniil Medvedev currently finds himself in a similar situation as Maria Sharapova once did. Sharapova famously did not enjoy playing on clay in the early part of her career, and at one point likened her movement on the surface to that of a "cow on ice."
But Sharapova managed to overcome her claycourt troubles with time and went on to win two French Open titles. Medvedev feels that he can follow in Maria Sharapova's footsteps and also end up dominating tournaments on clay.
In a recent conversation with Eurosport, Medvedev acknowledged that his performances on clay have been sub-standard so far and that he could take inspiration from compatriot Sharapova.
"True, I forgot about that. Yes [I can be inspired by Sharapova's journey]," Medvedev said.
The Russian further claimed that his clay struggles were mainly down to his inadequate off-the-ball movement. He observed that he often slides after taking the shot rather than before the shot.
"And that's true, I never was able to move really well on clay. I slide not before the shot, but after the shot, because I don't know, maybe I'm scared or something," he said.