Kristina Mladenovic, also known as Kiki, has raised concerns over wrong calls by line judges and appealed to the WTA for electronic machine calling in every match.
The World No. 145 was up against 36th-ranked Petra Martic of Croatia in the opening round of the WTA 250 Lyon Open on Monday, January 30. Martic defeated the Frenchwoman 3-6, 6-3, 7-5 and extended her head-to-head against her to 7-2.
However, when the 32-year-old Croatian had a match point at 6-5, 40-30, a crosscourt forehand from Mladenovic was called out by a line judge, bringing the match to an end. The 29-year-old former World No. 10 was convinced that the ball was in and hence, took to social media to call for electronic machines on the tour.
"Tennis matches, especially at this level with so much on the line, are about few points," Mladenovic said. "Unfortunately, injustice happens daily to players when we have line & chair umpires calling & no electronic review."
"Just saying that at this level (WTA tour) umpires are not good enough (not to say BAD!) & that I am a big big big very fan of the electronic machine calling every single ball! I wish our sport would develop in this direction," she added.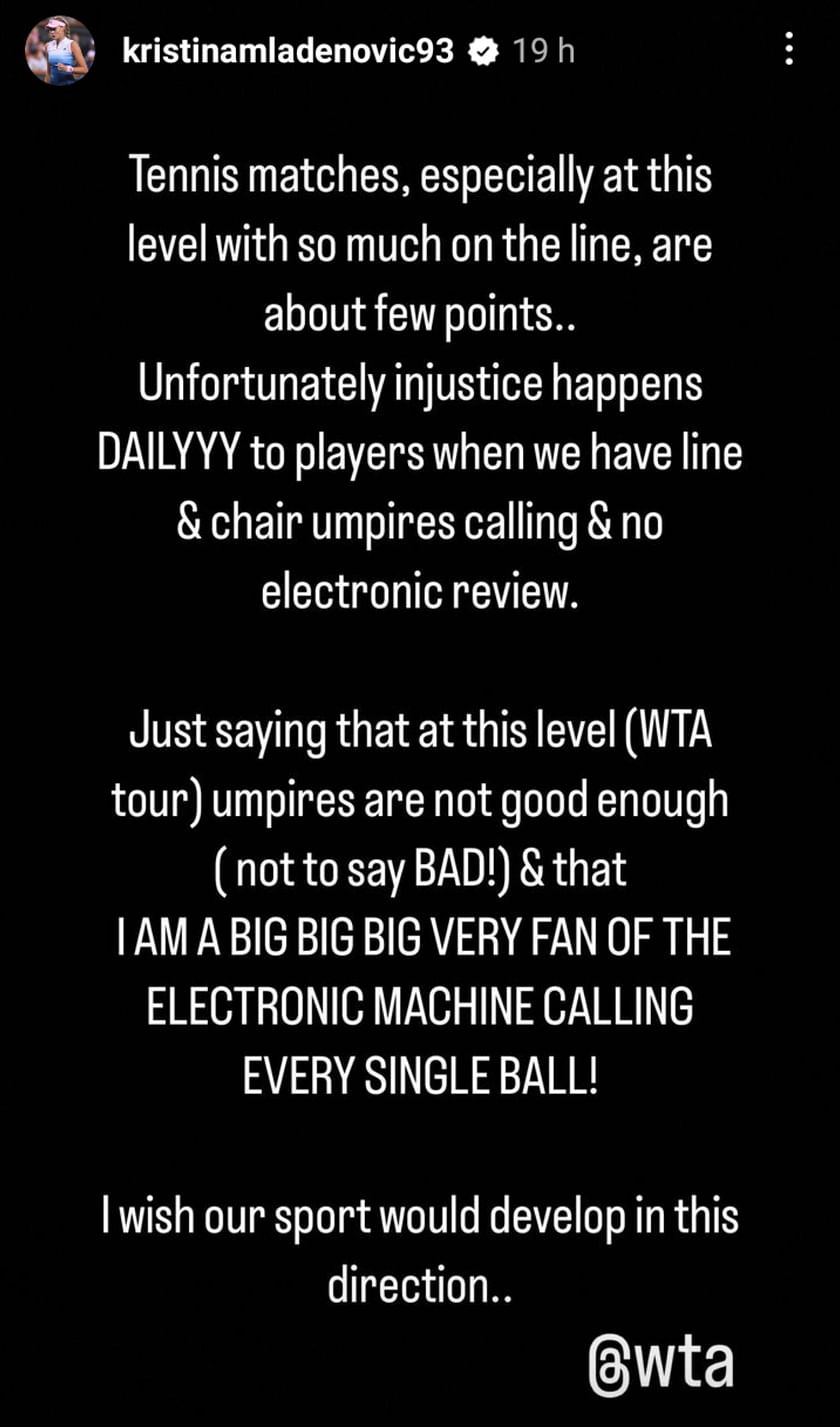 "Yes for those wondering.. It was match point down.. 5/6 in the third set 30:40. Great battle. Hard luck. What can we do? Unfortunately nothing. Up to the next one. Good night.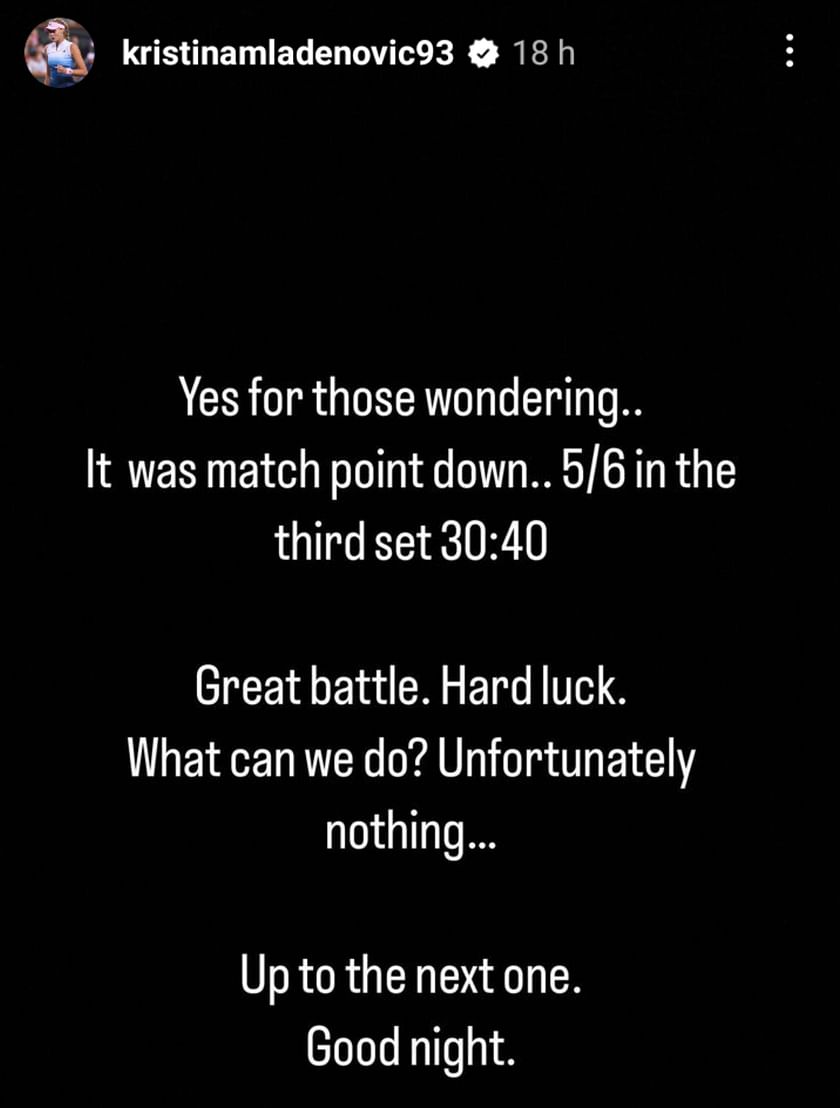 ---
"Hard to accept this loss right away" - Kristina Mladenovic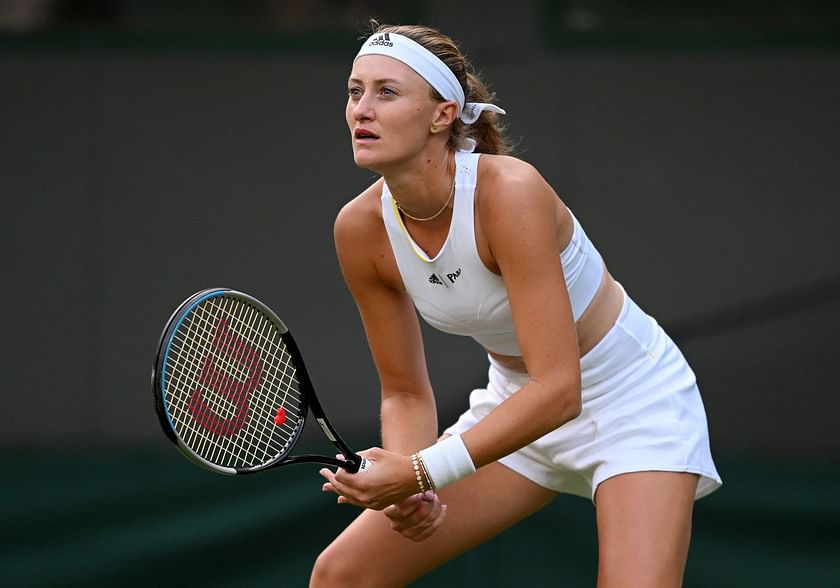 Kristina Mladenovic won her first two qualifiers at the 2023 Australian Open but fell to America's Katie Volynets in the third match.
After her loss in the first round of the Lyon Open, Mladenovic stated that she enjoyed the match against Petra Martic and that she was satisfied with the way she was playing.
"It's hard. 7-5 in the 3rd, I think it was very close," Mladenovic said. "It was a good match with a lot of positives even if it's a little hard to accept this loss right away. I had my chances. I'm playing well at the moment but it's not going in a good way. I don't feel like I gave a lot. It really came down to little of things. Well, she served very well."
"It's pretty positive to show this game here. For the rest of the season, I'll see. This is only my second tournament of the year in singles this season after the Australian Open qualifiers where I was knocked out by Katie Volynets, who eliminated a top 10 player (Veronika Kudermetova) in the process. Yeah, it's a little hard to accept what's going on right now."