Tennis legend Martina Navratilova feels that Rafael Nadal's absence in the 2023 French Open has resulted in an enormous void.
Nadal's absence will be felt as he decided to give the French Open a miss due to his injury issues. This is the first time since 2004 that the 14-time champion won't be gracing the clay courts of Roland Garros. Rafael Nadal suffered a hip injury while playing Mackenzie McDonald in the second round at the Australian Open earlier this year. At that time, Nadal hoped to recover within six to eight weeks, which has now taken longer time than expected.
Apart from Nadal, Novak Djokovic, Roger Federer, and Stan Wawrinka are the only other men who have managed to win a French Open singles title over the past 18 years.
Martina Navratilova asserted that when someone like Nadal, who has dominated the way he has at the French Open, is suddenly not around, the field appears all too open. In his absence, she felt, everyone fancies a chance at winning on Nadal's stomping grounds.
"A massive hole. When somebody has dominated a tournament as much as Rafa has dominated this. For almost two decades, it has been Rafael Nadal against the field. Now everybody thinks they have a chance to win because Rafa's not there," said Navratilova while talking to the Tennis Channel.
Even though Nadal finds himself sidelined due to injuries, his decision to withdraw has resulted in a vacuum that other players would be hard-pressed to fill, added Navratilova.
"Even though he hasn't been playing, it's a massive, massive hole that nobody can fill," she said.
Novak Djokovic says Rafael Nadal has played a significant role in shaping his career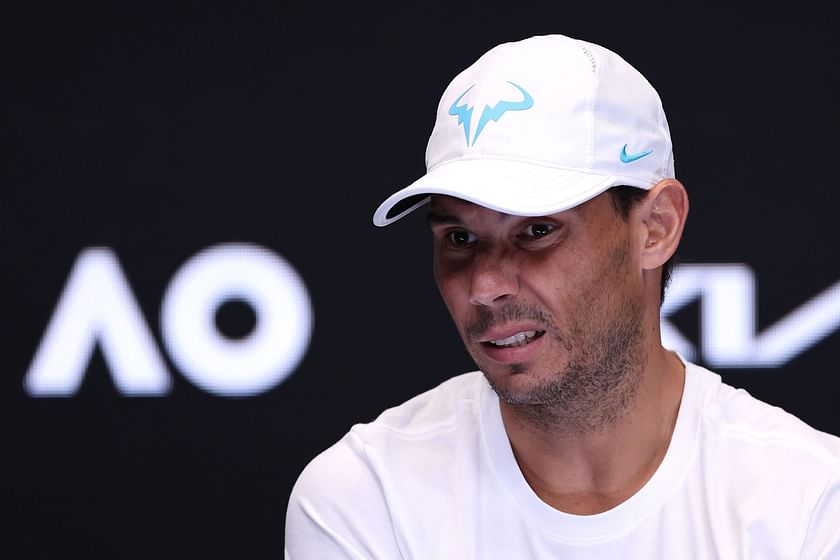 Novak Djokovic, meanwhile, has spoken of Nadal's widely expected plans to retire in 2024 ahead of the start of the French Open 2023. He admitted that they were not what he expected to hear and that it would be something hard to digest.
Rafael Nadal has lost only three times on the clay courts of the French Open since his victorious debut in 2005. This record can undoubtedly be called one of the most dominant in the sporting world.
Nadal's defeat at the hands of Robin Soderling in the Round of 16 in 2009 was one of the biggest upsets in the history of Roland Garros. Nadal was beaten two other times in 2015 and 2021, in both instances by Novak Djokovic.
Djokovic and Nadal are tied at a record 22 Grand Slam titles apiece, but now Djokovic has the opportunity to inch ahead at Roland Garros, whose main draw gets underway on Sunday.
The Serbian, currently ranked World No. 3, praised his long-term rival for bringing the best out of him every time they played together. When Nadal finally departs, Djokovic said a part of him would exit the stage too.
"I have to say that he's my biggest rival. When he announced that he's going to have his last season of (his) career, I felt part of me is leaving with him too," Djokovic said, speaking to Reuters ahead of the French Open 2023.
What is the foot injury that has troubled Rafael Nadal over the years? Check here
Edited by Sudeshna Banerjee