Former World No. 1 Jennifer Capriati is among the many top players who trained under legendary tennis coach Rick Macci.
Macci recently took to Twitter to lavish praise on his former student, who he coached from the age of 10-14. Calling her "The Jenerator", the 68-year-old claimed that Capriati's balance was so good that she could hit a groundstroke with a cup of water on her head and both shoulders without spilling a single drop.
"When I coached Jennifer Capriati from age 10 to 14, her balance was so amazing she could rip a groundstroke with a cup of water [on] her head and both shoulders and not spill a drop! One of my all time favorites! The JENERATOR," Rick Macci tweeted.
Rick Macci has lately been telling a number of stories about his past students. He also claimed that a 11-year-old Maria Sharapova was so good with her left hand that her father Yuri wanted her to play that way. However, the Russian decided to stick with playing right-handed, which he felt was the right decision after all.
"When I coached @MariaSharapova at age 11 she was so amazing left handed her dad Yuri 100% wanted her to switch from righty. We trained 1 month as a lefty.But in the end Maria was right," Macci tweeted.
Jennifer Capriati won three Grand Slam singles titles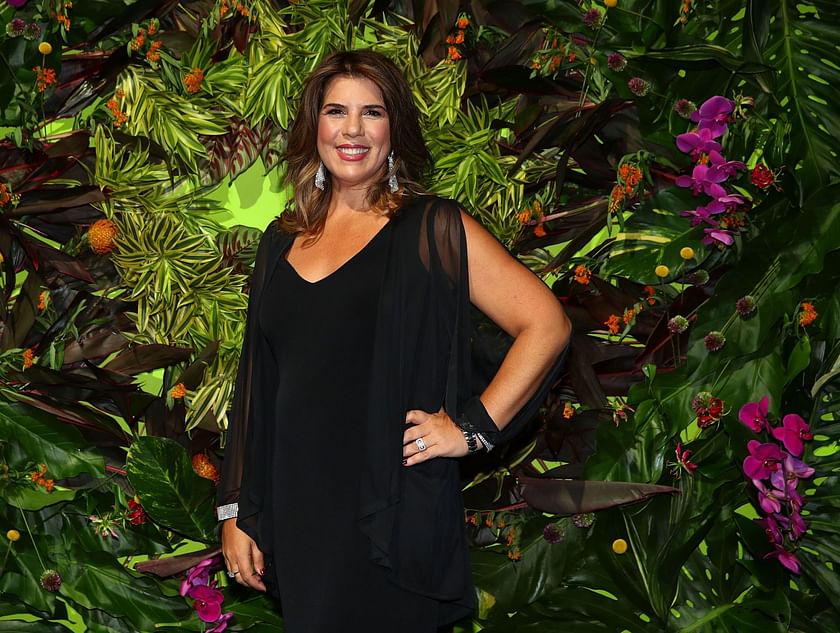 Jennifer Capriati had a bright start to her career as she was already a top 10 player with six singles titles and an Olympic gold medal by the time she was 19.
The American became the youngest-ever player to reach the top 10 of the WTA rankings in 1990 while aged only 14 and became the youngest player to reach the semifinals at Wimbledon, doing so in 1991, when she beat nine-time champion Martina Navratilova.
She endured some tough times in the mid 1990s due to various personal issues but gradually started a resurgence in 1999.= Capriati returned to the Top 15 of the WTA rankings in 2000 and followed this with unarguably the best year of her career in 2001. She won two Grand Slams at the Australian Open and the French Open before becoming World No. 1.
The American successfully defended her title at Melbourne Park in 2002 by beating Martina Hingis 1-6, 6-4, 12-10 in a final where she saved four championship points.
Capriati retired in 2004, with her final tournament being that year's Advanta Championships in Philadelphia, where she reached the quarterfinals before losing to Vera Zvonareva.