While Jessica Pegula has been capable of pulling out consistent performances on the WTA tour, tennis journalist Tumaini Carayol feels that she has a few limitations and the big task for her is to break through them.
The American's 2023 season has been a reflection of how she has been performing over the years. With an impressive start to the new season, the player headed into the 2023 Australian Open as one of the favorites.
However, as the tournament steered into a crucial juncture, the World No. 4 failed to cope with the pressure and lost in the quarterfinals despite having the upper hand against her opponent Victoria Azarenka.
In a conversation during the No Challenges Remaining podcast, Carayol expressed that Pegula has been "overall good in terms of quality" but pointed to a "ceiling" that restricts her capacity to achieve more.
"She [Jessica Pegula] took this draw of opponents to reach the quarterfinals (of the Australian Open), winning the first four rounds, overall was very good in terms of quality. But then, I've actually told this before, I leave it open just thinking that her ceiling is pretty clear and you know, the big task in her career is to break through that ceiling," said the journalist.
He stated that Azarenka, her opponent in the Australian Open quarterfinals, was not very impressive and that it was just Pegula struggling to "keep up" at the biggest of stages.
"This wasn't 2012 Azarenka. You know, destroying [Maria] Sharapova in the final, it was not that level. But, Azarenka put her under pressure and played like the two-times (Australian Open) champion she is. She [Pegula] just couldn't keep up," Carayol expressed.
"At the moment, she seems like she's excellent at beating players. But, she has a ceiling," he added.
---
Jessica Pegula feels that she "had a good chance to go deeper" at Australian Open 2023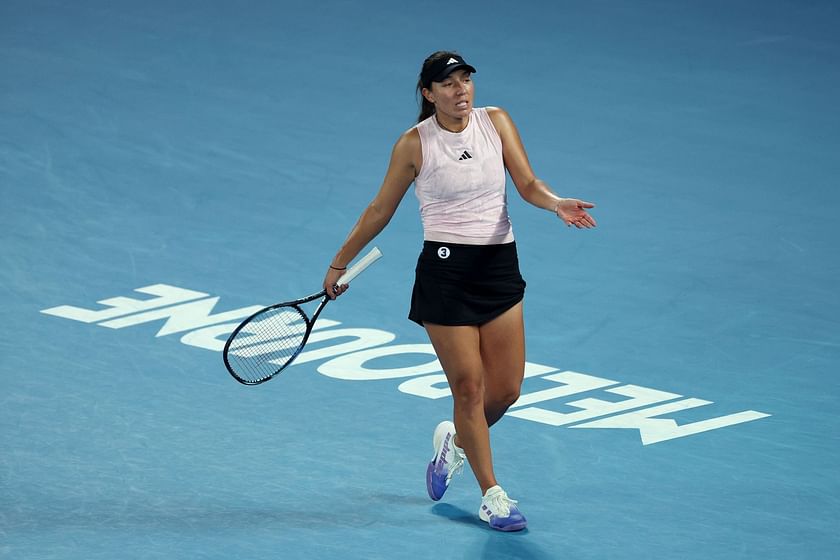 Jessica Pegula expressed disappointment after exiting the 2023 Australian Open, stating that she could have gone deeper into the tournament.
During the post-match press conference, the 28-year-old revealed that she had hopes of going further in the Melbourne Grand Slam, having earned a good start to the year. However, she believed that it was a "successful" tournament for her despite not making it past the quarterfinals.
"I feel like I had a good chance to go deeper here than I did by losing tonight. At the same time, again, it's like one match at a time. I had some really good wins at the start of the year and this tournament. I think I can walk away saying it was a successful tournament and a successful trip to Australia," Pegula expressed.