Legendary rivals John McEnroe and Bjorn Borg are set to captain Team World and Team Europe respectively at the 2023 edition of the Laver Cup. The tournament will begin in Vancouver on Friday, September 22.
Much to the delight of fans all over the world, the two tennis greats appeared on an ATP Tour video. McEnroe even delivered his now iconic "you cannot be serious" line as Bjorg appeared to be enjoying the moment immensely.
The line marks a moment in tennis history that has now become synonymous with the temperamental American. The famous words were directed at the chair umpire who was officiating a 1981 Wimbledon first-round encounter between McEnroe and compatriot Tom Gullikson.
"And, I'm like no, you can't be serious man," says McEnroe after what appears to be a recount.
In the video, the amused Swede points to the microphone telling the three-time Wimbledon champion that the "liked" the piece of equipment. McEnroe then signs off with a bow and a "good night to all."
Taylor Fritz and Frances Tiafoe will attempt to recreate the magic for Team World, who won their maiden Laver Cup title in 2022. Tommy Paul, Felix-Auger Aliassime, Francisco Cerundolo, Christopher Eubanks, Milos Raonic and young American sensation Ben Shelton are part of the side.
Meanwhile, in the absence of Roger Federer, Rafael Nadal, and Novak Djokovic, Team Europe's challenge will be spearheaded by Andrey Rublev and Casper Ruud.
The team includes Hubert Hurkacz, Alejandro Davidovich Fokina, Gael Monfils, Arthur Fils, Jiri Lehecka and three-time Grand Slam champion Stan Wawrinka.
---
A memorable rivalry that couldn't be any closer - John McEnroe and Bjorn Borg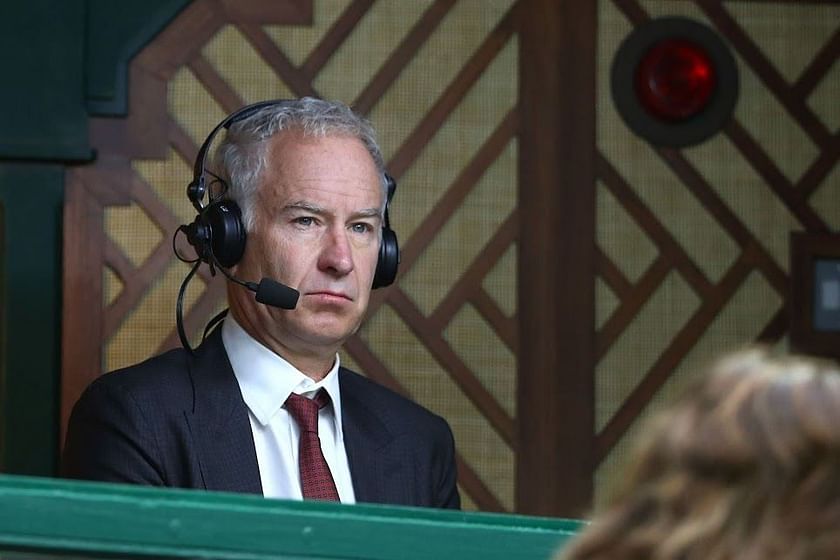 The "Fire and Ice" duo faced each other 14 times and the head-to-head numbers couldn't be more even. Both players triumphed against the other on seven occasions.
It was John McEnroe who upset Borg, at home, in Stockholm when the two took on each other for the very first time back in 1978. Bjorn Borg tilted the scales a year later by getting the better of McEnroe at Richmond, Virginia.
The see-saw battle continued with the two tennis maestros facing off six times in total all through 1979. Following a defeat in Richmond, McEnroe won in New Orleans, with the two then meeting in the finals in Rotterdam, Texas, and Toronto.
While Borg won two of the title round matches, McEnroe reigned triumphant in the WCT finals in Texas. The Stockholm-born player veered ahead of his rival by winning the semifinals of the New York Masters before beating McEnroe in the 1980 Wimbledon final.
Not to be undone, McEnroe beat his rival in the US Open finals the same year but lost to him in the New York Masters and at Stockholm as well.
John McEnroe played catch up with aplomb winning his last tour matches against Borg in 1981, which included title triumphs at Wimbledon and the US Open.