Alexander Zverev has finally broken his silence about the domestic abuse allegations that have surrounded him for the past year and a half after the successful completion of the ATP's investigation, where the German was essentially given a clean chit.
With insufficient evidence to support the claims from his former girlfriend, the ATP confirmed on Tuesday that Zverev will be facing no disciplinary action. The investigation was done through a third party, who conducted extensive interviews with more than 25 individuals to determine whether the allegations were true.
Taking to Instagram soon after, the World No. 14 reiterated how he had always maintained his innocence, thanking the ATP for giving their time and attention to ensure that he wasn't wrongfully accused in the end.
"From the beginning, I have maintained my innocence and denied the baseless allegations made against me," Zverev said. "I welcomed and fully cooperated with the ATP's investigation and am grateful for the organization's time and attention in this matter."
The former World No. 2 further revealed that he had also taken the legal route in both Germany and Russia against the accusations -- both of which have now gone in his favor as well.
"This decision marks a third neutral, third-party arbiter who has reviewed all relevant information and made a clear and informed decision on this matter in my favor," Zverev said. "In addition to the ATP's independent investigation, I have also initiated court proceedings in Germany and Russia, both of which have won."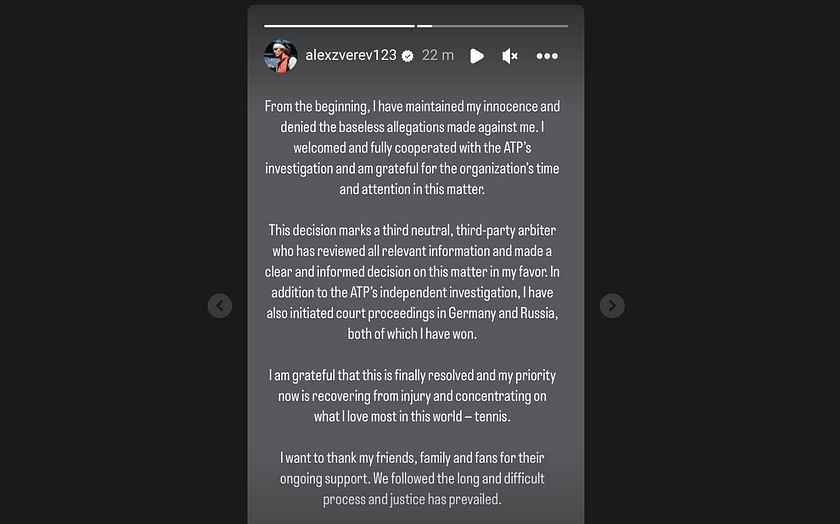 Now that the matter has been resolved, Alexander Zverev hopes to shift his focus to his tennis, declaring that "justice has prevailed" after a long and arduous process that was eventually worth it.
"I am grateful that this is finally resolved and my priority now is recovering from injury and concentrating on what I love most in this world - tennis. I want to thank my friends, family and fans for their ongoing support," Zverev said. "We followed the long and difficult process and justice has prevailed."
---
Alexander Zverev in action next at the Rotterdam Open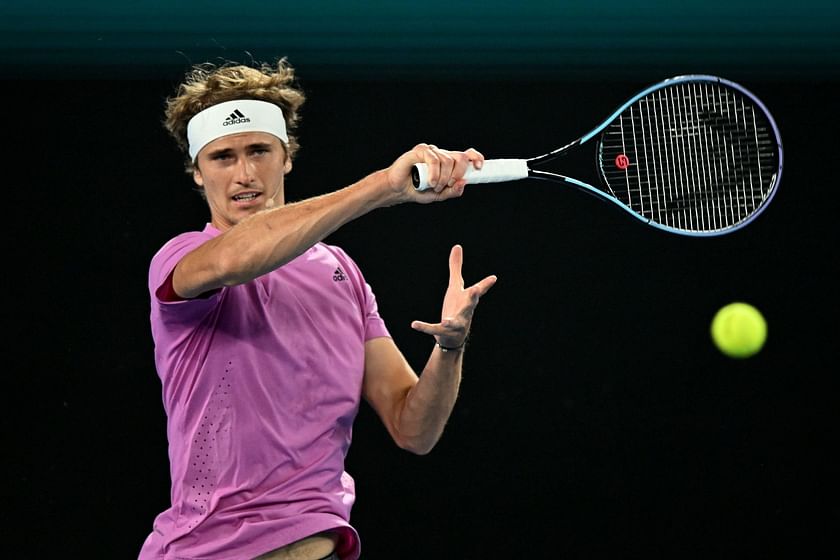 On the tennis side of things, Alexander Zverev made a hasty exit at the recently-concluded Australian Open, losing in the second round to America's Michael Mmoh.
Now languishing outside the top 10, Zverev will be in action next at the ATP 500 Rotterdam Open (February 13-19), where he is the provincial eighth seed at the moment. Also joining him at the tournament are Stefanos Tsitsipas, Felix Auger-Aliassime, Andrey Rublev, Holger Rune, and others.