Leylah Fernandez recently shared how Taylor Townsend has been instrumental in helping her bounce back after tough losses on the court.
On Sunday, May 28, Fernandez defeated Magda Linette in the first-round match at the French Open that lasted two hours and 11 minutes. Despite a tough second set, Fernandez managed to secure a 6-3, 1-6, 6-3 win. This marked her second triumph over Linette in their three meetings.
Previously, both of Fernandez's victories over Linette came in Paris, with the Canadian also emerging victorious in their first-round clash in 2020.
During a post-match interview with the Tennis Channel, Steve Weissman inquired Leylah Fernandez about her approach to maintaining a positive mindset following a loss in a singles match.
Fernandez expressed that partnering with Taylor Townsend has been immensely beneficial. The North American duo has achieved several victories in doubles matches in the recent past.
Fernandez commended Townsend's unwavering positivity, noting that even when she experiences a loss, the 27-year-old sends her uplifting messages and good vibes.
"It has helped a lot. You know Taylor is super positive. So say after I lose or if I win she always sends me a message, like sending good vibes. I think that has helped me a lot, like acceptance," Fernandez said.
"And doubles has helped me to forget about my singles and let's move on," she added. "That's like focus on the doubles. I want to do well. I want to get through the rounds and we've been having a lot of fun on court. And I see the advantage of playing doubles and it has helped me a lot in singles too."
---
"Biggest key for today was being aggressive" - Leylah Fernandez on her 1R win at French Open 2023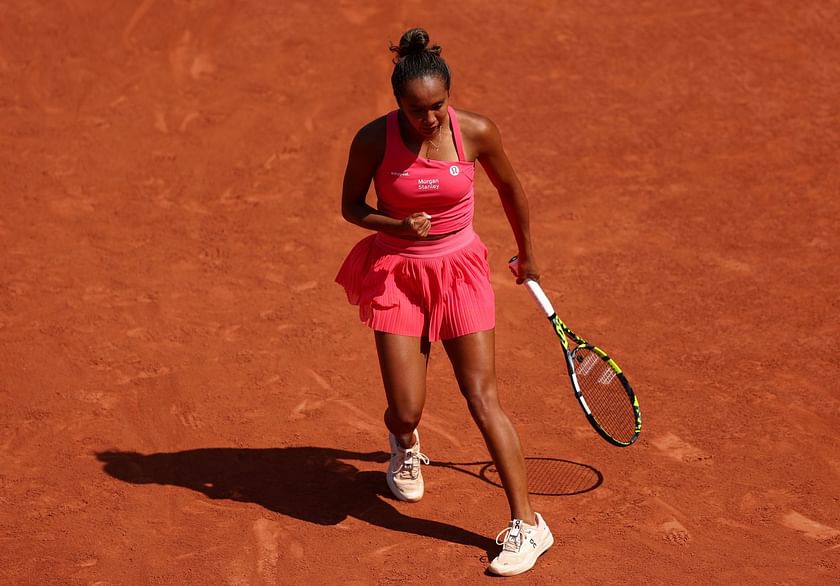 Following her first-round victory against Magda Linette at the French Open, Leylah Fernandez shared her thoughts on the match.
The 20-year-old emphasized that maintaining an aggressive approach and not allowing minor errors to affect her performance was key to winning the match.
"Today was a very hard first round match," Fernandez said. "In the past we've played against each other, it's always been three sets, and it was no different today."
"I think the biggest key for today was being aggressive, being offensive on key moments and also being very positive, not letting small mistakes get to me or her playing well frustrate me," she added. "I was glad that I was able to maintain that throughout the match."
Leylah Fernandez will take on Danish qualifier Clara Tauson in the second round of the French Open on Wednesday, May 31.