Maria Sharapova attended the Formula 1 Accelerate Summit at the prestigious Rubell Museum in Miami, Florida, wearing a stunning black ensemble.
The event was a collaboration between Custom Events from WSJ and The Wall Street Journal, bringing together pioneers from sports, entertainment, and business. The summit aimed to bolster the growth of motorsports in the United States, where F1 presence is rapidly expanding.
Maria Sharapova was one of the speakers at the summit, and participated in a panel discussion on the positive changes made by women in the sports industry. She took to social media to share a series of pictures from the event.
"Miami☀️ 🌴 !! A morning spent with powerful, smart & beautiful female leaders changing the sports industry one stiletto step at a time. Thank you for having me @f1," Sharapova captioned her Instagram post.
She donned a long-striped blazer with matching trousers and completed the ensemble with black high-heeled boots and minimalistic jewelry. Her hairstyle was a simple yet tasteful disheveled middle part with nude lips.
Maria Sharapova attends the Balmain x Evian pop-up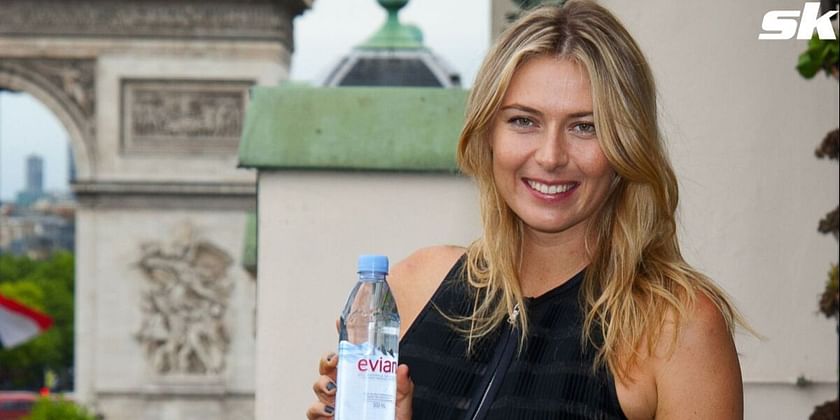 Maria Sharapova also attended the Balmain X Evian pop-up at the Rosewood Miramar Beach in Montecito, California, as the global ambassador for Evian. The event marked the launch of their second collaboration, a ready-to-wear capsule collection for the summer season.
The collection boasts a range of eco-friendly clothing and accessories with relaxed styles and colors inspired by the iconic Evian logo, highlighting the significance of sustainability in the fashion industry.
"So much fun seeing this collaboration come to life! The dreamy #BALMAINxEVIAN pop-up in Santa Barbara," she captioned her pictures on Instagram.
Sharapova donned a casual yet chic outfit for the event. She paired her baggy jeans with a cropped off-white jacket, complemented by a white handbag, gold heels, and accessories.
The former World No. 1 kept her makeup simple, opting for a berry-colored lipstick as she let her hair down for the event.