Marta Kostyuk will begin her 2023 French Open campaign against Aryna Sabalenka in the first round. While the clash between Sabalenka and Kostyuk would have been exciting to watch under normal circumstances, this just is not the ideal time.
Kostyuk, who hails from Ukraine, has been outspoken about her displeasure with Russian and Belarusian players being allowed to play tennis. This comes following Russia's invasion of Ukraine, and Sabalenka is from Belarus, compounding the situation.
Aryna Sabalenka spoke at a press conference before the start of the clay court Major. The World No. 2 said she doesn't want to waste her energy worrying about Kostyuk hating her. According to the Belarusian, if Marta Kostyuk truly hates her, there's nothing she can do about it.
"I don't want to waste my energy on this kind of stuff, you know. This is like, it's not about -- it's none of my business, you know. So if she hates me, okay. I can't do anything about that," Sabalenka said.
Marta Kostyuk staged a firm response to Aryna Sabalenka's explosive comments in an interview with Ukrainian Tennis. She said that if the Belarusian wins the Roland-Garros, she might become the World No.1, but even with such a big influence, she chooses not to spread awareness about the Russia-Ukraine war, which is not the best thing to do.
"After this tournament, Sabalenka might become number one in such a popular sport. Having such a large platform and such influence in the world, she refuses it. What kind of message is this for the world?" Kostyuk said.
"We are talking about people being murdered and as a response, we hear that we should leave sports out of politics. But war does not choose whether you are an athlete or not when it comes to your home," she added.
---
"I've never said in an interview or in private to Aryna Sabalenka or anybody that I hate her" - Marta Kostyuk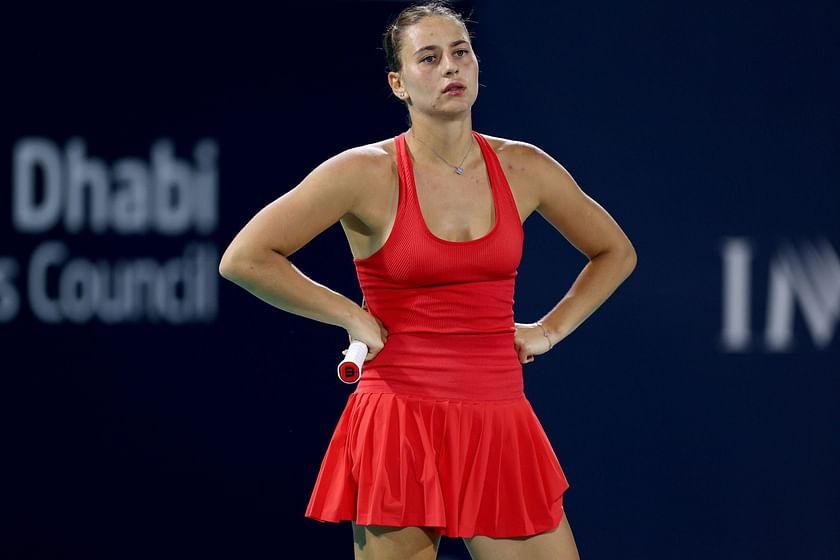 Marta Kostyuk further clarified that whenever she attends a tournament, she strives to win every match and does not shake hands with Russians or Belarussians. The Ukranian also added she has never expressed hatred towards Aryna Sabalenka or anyone else in interviews or private conversations.
"I come to the tournament, I want to win every match I play, the only thing I am doing I am not shaking hands. I've never said in an interview or in private to Aryna Sabalenka or anybody that I hate her or somebody else," Kostyuk said.
Kostyuk also found it difficult to understand why Sabalenka had made such comments about her.
"I don't know how to comment on why she started talking about it like that. For me, this is not a story about emotions, because hate is an emotion, but a story about respect," she said.
The match between Aryna Sabalenka and Marta Kostyuk will take place on Sunday, May 28.