Matteo Berrettini and girlfriend Melissa Satta recently attended the BOSS fashion show during the Milan Fashion Week on Friday, September 22.
Berrettini and Satta first met at a mutual friend's dinner party and got along immediately. They exchanged numbers and started talking after the party.
Since then, the duo have been inseparable, supporting each other through ups and downs. Berrettini has been recovering from an ankle injury that forced him to retire from his second-round match against Arthur Rinderknech at the US Open earlier this month.
The pair took a break from their hectic schedules to spend some quality time at the Milan Fashion Week. Berrettini wore a brown leather jacket paired with black pants and shoes, and Satta donned a light-colored blazer.
Injuries have been a major part of Berrettini's 2023 season. The Italian had an early exit at the Australian Open, followed by a two-month break due to injuries.
Then, he had to withdraw from the Monte-Carlo Masters before his third-round match because of an abdominal injury. Berrettini made a comeback in Stuttgart and then reached the Round of 16 at the Wimbledon Championships.
The recent injury also made him miss out on playing for Italy as they secured their place in the 2023 Davis Cup Finals.
However, Berrettini had been seen cheering for his fellow Italians from the stands. He recently shared his excitement for Team Italy's remarkable 3-0 triumph over Team Chile in the group stage on his Instagram account.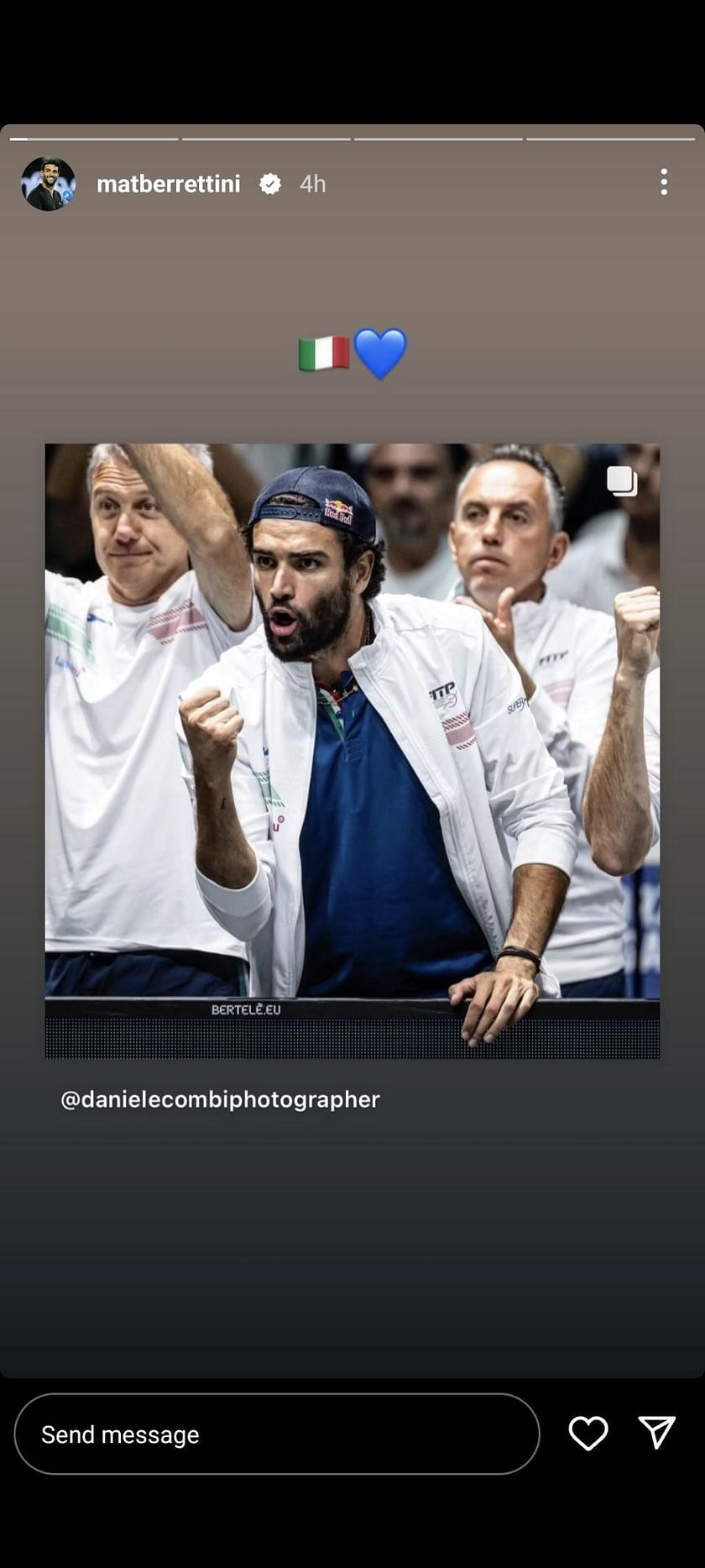 ---
"I'm recovering well, the injury was less serious than expected" - Matteo Berrettini on recovery update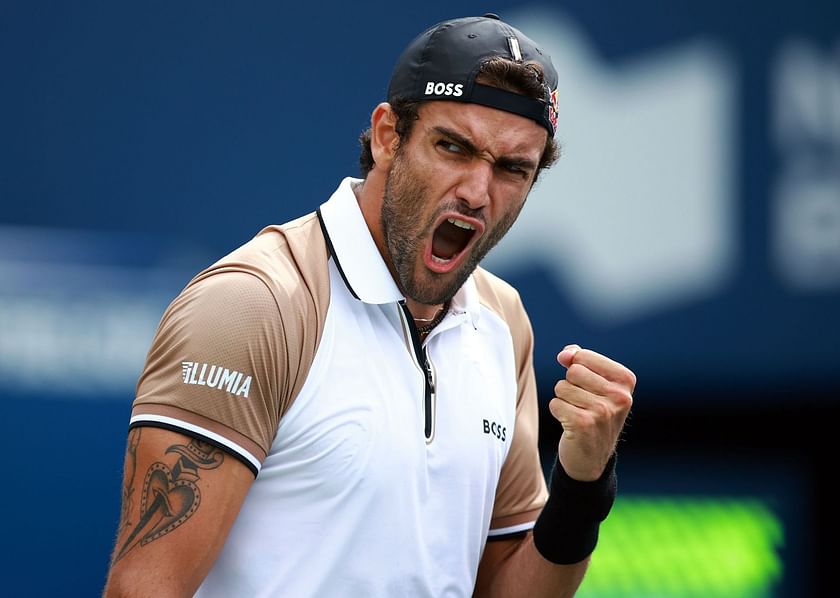 In a recent interview with Sky Sports Italy, Matteo Berrettini gave an encouraging update regarding his progress in recovery. He also acknowledged that coping with various setbacks throughout the year has had an impact on his mental state.
"I'm recovering well, the injury was less serious than expected. I'm better, after what happened this year I felt more injured inside than outside. These days have helped me find the right energy again, thinking that I can play in Malaga gives me energy," he said.
The 27-year-old, however, expressed that the time he spent away from the court allowed him to rekindle his appreciation for being a professional tennis player.
"They were bad moments, which I did not like. But they were fundamental to make me rediscover the reasons for the joy of doing what I started as a child and that has occupied my whole life. I thought back to the origins to find myself. The darkness gave me the space to do it," he added.
Matteo Berrettini is currently ranked 66th in the world, a far cry from his career-high of World No. 6.