Tennis fans were left amused by the recent flood of social media content featuring Stefanos Tsitsipas and Paula Badosa's budding relationship.
The speculation surrounding Tsitsipas and Badosa's relationship began when they engaged in banter on social media after changing their profile pictures on Spotify to ones featuring each other. They also unveiled a collaborative playlist on the music app, titled "mood."
Since then, fans have been treated to clips of their time together. A clip showed the Spaniard styling Tsitsipas' hair before kissing him on the cheek. Additionally, Tsitsipas shared a video of Badosa answering a phone call, taken while the pair were in Paris for the French Open.
The duo has even created a joint profile on Instagram called "tsitsidosa," to share highlights from their vacation, including their time in Dubai.
"Just being us," the caption reads.
They also shared a clip showing them enjoying a training session in the pool and embracing afterwards.
A fan jokingly commented on the amount of content being shared, saying that the pair had released more content that the ongoing French Open had released highlights.
"Tsitsipas and Badosa have released more content of their recent relationship in 2 days time than Roland Garros has released highlights from matches the entire tournamant," the fan commented.
Another fan questioned whether Stefanos Tsitsipas and Paula Badosa were traveling with a professional photographer given the nature of their photos.
"Not just that but are they literally carrying a professional photographer around with themselves even in the car? Cause these are not selfies," the fan tweeted.
A user questioned why they were seeing more content from the Greek and Spaniard pair, as compared to Casper Ruud, who is set to contest the 2023 French Open final.
"Why am I seeing more Tsitsidosa content than Casper content stop," the user posted.
Here are a few more fan reactions to Stefanos Tsitsipas and Paula Badosa's vacation content:
How Stefanos Tsitsipas and Paula Badosa fared at French Open 2023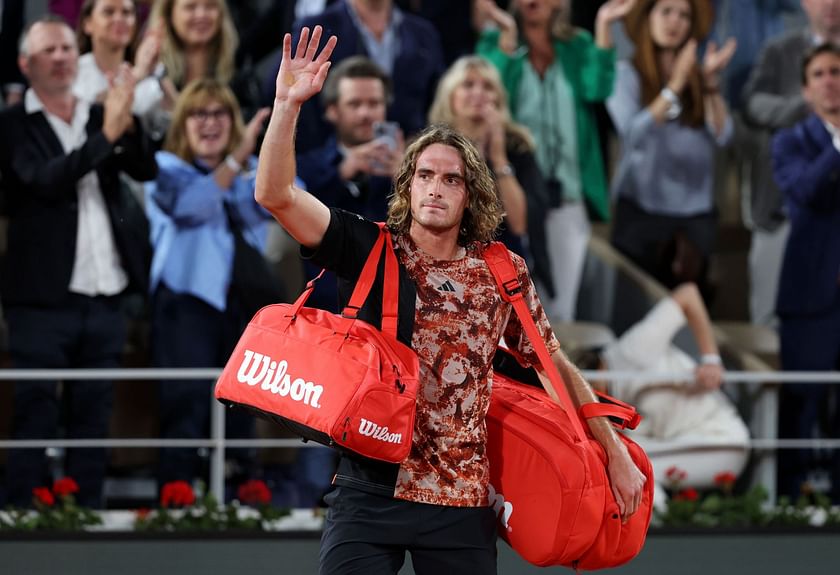 Stefanos Tsitsipas fell short of matching his best-ever finish of reaching the 2021 French Open final at this year's Roland Garros. He battled past Jiri Vesely and Roberto Carballes Baena in the opening rounds. He then took out Diego Schwartzman and Sebastian Ofner in straight sets before meeting Carlos Alcaraz in the quarterfinal.
The Greek was unable to score his first win over Alcaraz, as the Spaniard extended his perfect head-to-head record to 5-0. The World No. 1 came through in straight sets, winning 6-2, 6-1, 7-6(5).
Meanwhile, Paula Badosa was unable to compete at the clay court Major due to a spinal stress fracture. However, she was in attendance at the Paris Major, taking in the action during Stefanos Tsitsipas' fourth-round clash.