Italian tennis sensation Lorenzo Musetti recently made a bold statement with a new haircut, which he says was a joint decision with his girlfriend and family. The 21-year-old showed off his short and sleek new hairdo in an interview with Tennis Channel.
Musetti, who was known for his long and curly locks, said he decided to go for a change because of the hot weather in Italy and the humidity in Toronto.
"You know, it's been quite a long time that I didn't make the decision to cut short the hair," Musetti said. "But Italy was so hot and I couldn't move with the ponytail because I had really messy hair and I didn't like it."
The Italian also joked that he looked younger with his new cut before adding that his girlfriend approved of his new look.
"So I finally decided with my girlfriend that she approved. The joint decision, even with my family. But I mean, I think I look a little bit younger. With the longer hair, I was a little bit older. I mean, the look," Musetti said.
Musetti's interview video was posted on Tennis Channel's Twitter account on Monday, August 7.
"A new look for Lorenzo," the post was captioned.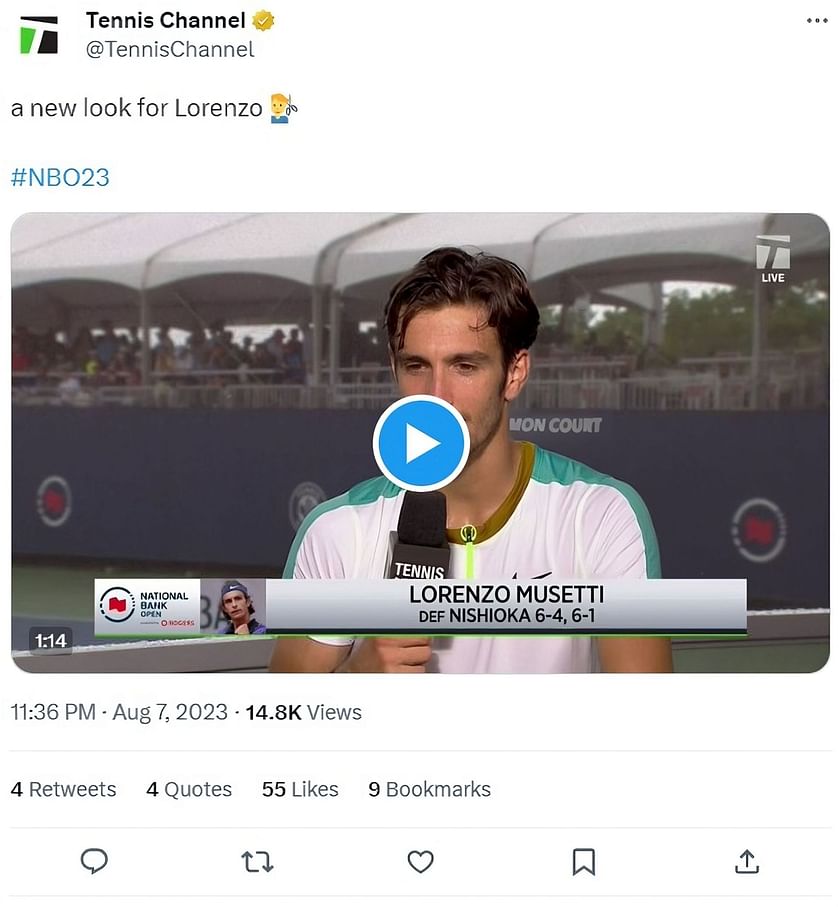 Musetti's new look also seemed to work well for him on the court, as he dispatched Nishioka 6-4, 6-1 to advance to the second round of the Canadian Open.
---
Lorenzo Musetti faces Thanasi Kokkinakis in second round of Canadian Open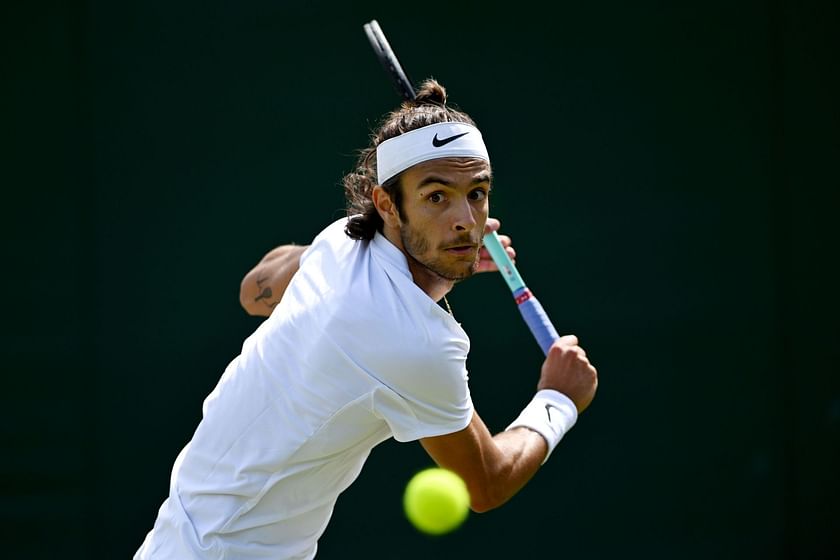 The 16th seed Lorenzo Musetti will take on qualifier Thanasi Kokkinakis in the second round of the Canadian Open on Wednesday, August 9. The match will be the first meeting between the two young and talented players.
This year, Musetti has reached the quarterfinals in Hamburg, London, Stuttgart, Monte-Carlo, Morocco and Argentina, and the semifinals in Bastad and Barcelona. Kokkinakis has also had a decent season after struggling with injuries and illnesses for several years. He reached the semifinals in Adelaide 2 and won a Challenger Tour in Bahrain.
The 27-year-old has already won three matches in Toronto, beating Borna Gojo and Constant Lestienne in the qualifying rounds, and Zhang Zhizhen in the first round of the main draw.
Lorenzo Musetti will be the favorite to win the match, given his higher ranking and confidence. But Thanasi Kokkinakis will not be an easy opponent, as he has proven his resilience and determination to overcome the odds in recent times.