Former World No. 10 Denis Shapovalov earned plaudits from tennis fans on social media after the Canadian endorsed equal pay for women in tennis in a recent article.
Gender pay disparity is a problem that plagues most sports across the world, and tennis is no exception. The 23-year-old wrote about how he came to know about the problem via his girlfriend, Mirjam Björklund, a fellow tennis professional.
"I'm not sure everyone realizes how damaging this is for tennis. Tomorrow is International Women's Day, and I want to talk about the gender gap. It's so unfair. It doesn't make sense at all," Shapovalov wrote in the Players' Tribune article.
Denis Shapovalov also turned to social media to share a video of him talking about the issue, garnering appreciation from tennis fans all over the world.
One Twitter user added a few more points to the discussion while also praising the Canadian's statements on the lower-level tournaments.
"Love this. Reminder that many joint events with the same draw size, even at the 1000 level pay women less. Denis highlights how much worse it is for lower-level events, down to accommodations."
Other fans expressed their happiness at seeing an ATP player other than Andy Murray raise their voice against this issue.
"It's so important to have male voices also contribute to the discussion of equal pay and how it benefits everyone, including men, when women's sports are uplifted. Glad someone other than just Andy Murray is speaking up & am so glad it's Shapi."
Here are some reactions from Twitter after Denis Shapovalov's comments about the gender pay gap in tennis:
"I love him so much omg."
"Women's tennis really will become less popular, it will be shown less on TV" - Denis Shapovalov on how unequal pay will affect women's tennis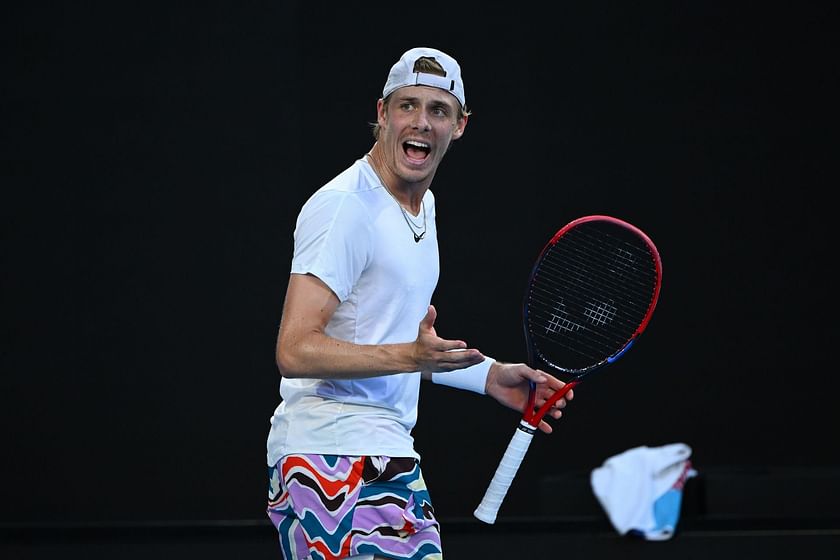 Denis Shapovalov also discussed how the popularity of women's tennis is impacted by the disparity in tennis pay. He explained that fewer women will be able to compete if it isn't financially viable to do so.
"Women's tennis really will become less "popular." It will be shown less on TV. That would have a domino effect. And the saddest part is that it goes all the way to the kids. I was inspired by Roger, but if women's tennis gets less exposure, the little girl in front of the TV may not think it could be a reality for her. She'll never see her idol and go, Look at her. I want to do that," Shapovalov wrote.
He also wrote about how it's important to move the conversation beyond "reducing" the pay gap, towards eradicating it completely.
Denis Shapovalov was last seen in action at the Mexican Open, where he lost to Taylor Fritz in the Round of 16.