Nick Kyrgios recently wished his father on the occasion of his birthday (May 30). The Australian is known for his fiery personality and controversial antics on and off the court but he also has a softer side that he shows to his family and friends.
Kyrgios was born in Canberra to multicultural parents. His father Giorgos is a self-employed house painter of Greek descent who has supported his son's tennis career since he was young.
The Australian tennis star shared a picture of Giorgos eating breakfast and wrote:
"Happy birthday to the best dad in the world."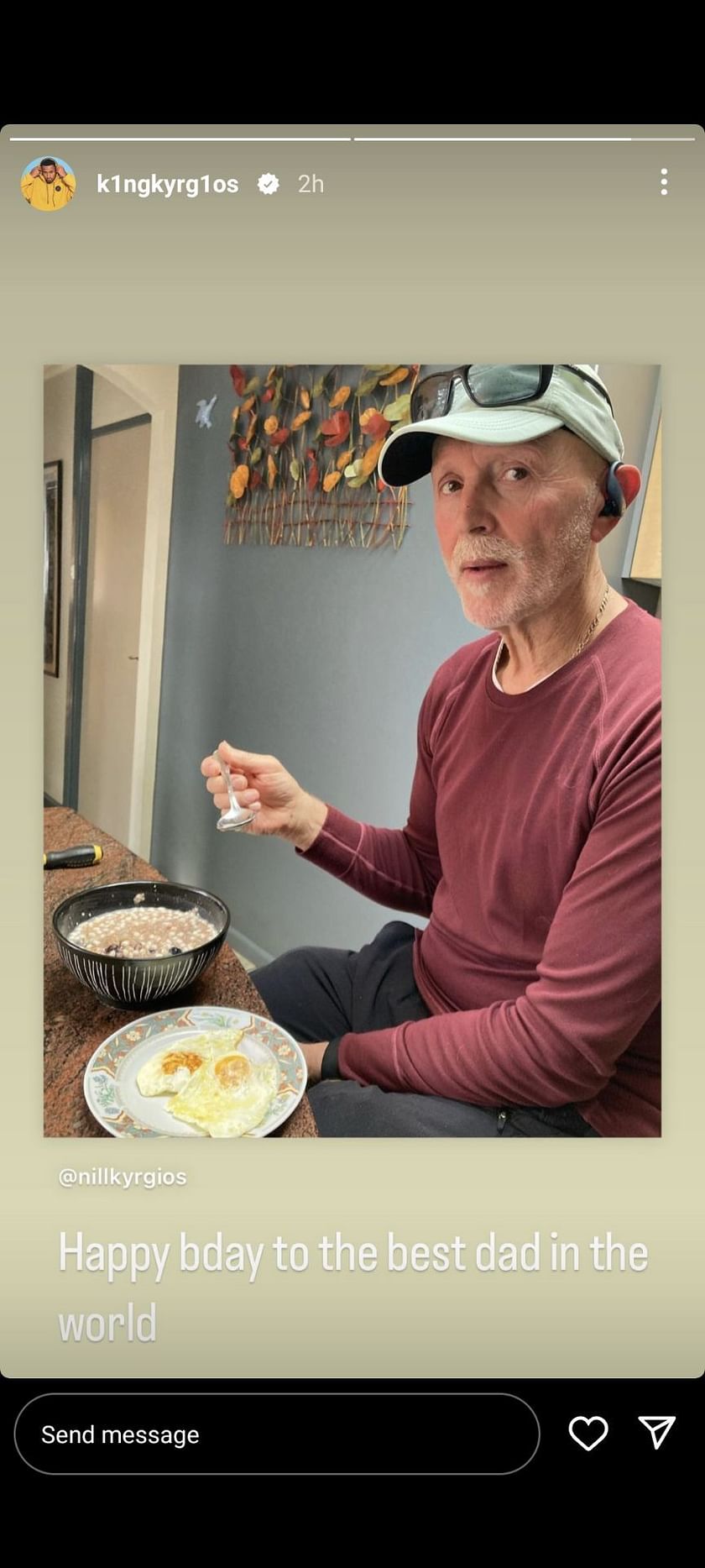 Kyrgios is currently ranked No. 26 in the world and has won seven ATP titles in his career. He reached his first Grand Slam final at Wimbledon in 2022 but lost to Novak Djokovic.
---
Nick Kyrgios pens heartfelt birthday message for girlfriend Costeen Hatzi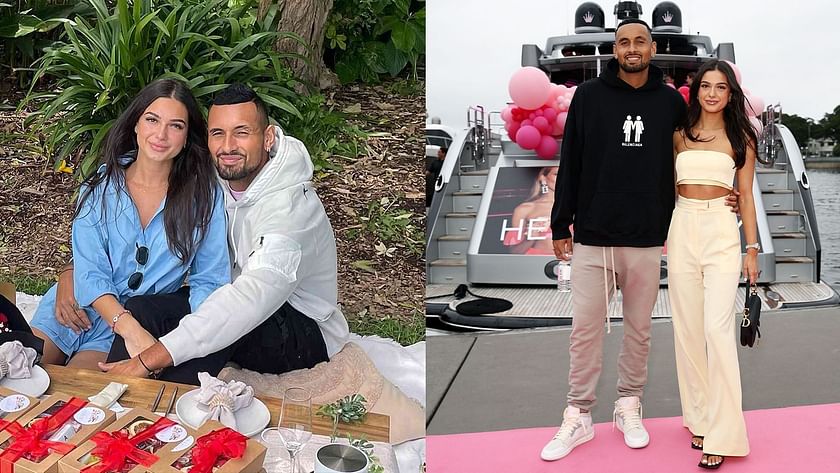 Nick Kyrgios's girlfriend Costeen Hatzi celebrated her 23rd birthday on May 16. Costeen is a social media influencer and interior designer who is often seen supporting the Australian tennis player at his matches.
Kyrgios and Hatzi have been in a relationship since December of 2021. They frequently post pictures and videos of their romantic moments on social media and also appeared in Netflix's tennis docuseries 'Break Point.'
On her special day, Kyrgios posted a series of photos with Hatzi and wished his 'partner in life' a happy birthday. He stressed the importance of choosing a life partner and said that he would always pick her.
The Australian also expressed his joy at sharing another year of life with her and ended the message by saying that he loves her.
"Who you choose to go through this life with is probably the most important decision you make," he captioned the post on Instagram. "I'd choose you every time… Happy birthday to my closest friend, the person who hates me one minute and loves me the next, the best girlfriend, my biggest fan, my love, and a great partner in life. So happy to bring another year of life in with you! I love you."
Hatzi expressed her love and affection for the Australian in his post, stating that she was looking forward to 'many more birthdays together'.
"I love you so much. I'm so lucky to have you. To many more birthdays together xx," Hatzi commented.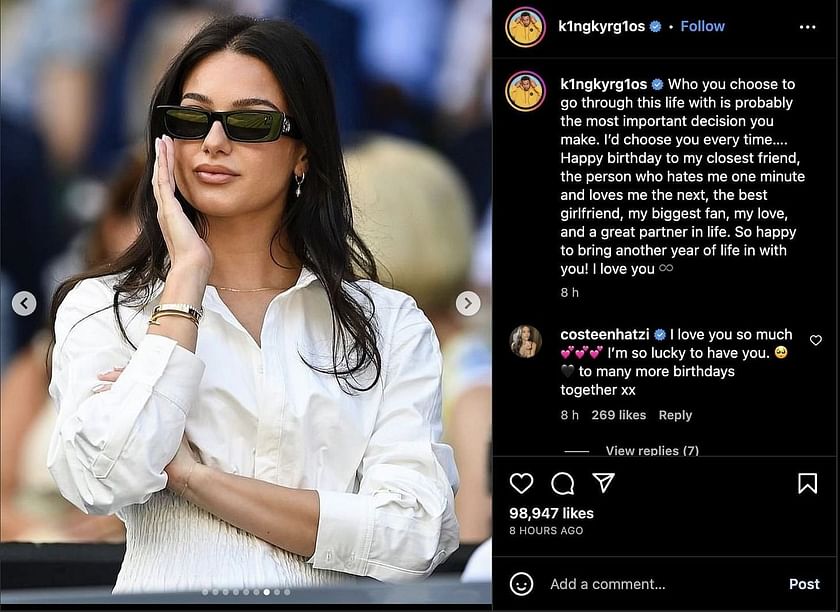 Kyrgios had planned to start his 2023 season at the United Cup. However, he withdrew before the event due to his knee problem that required arthroscopic surgery.
The Australian was expected to recover in three or four weeks but the recovery process took longer than anticipated. He admitted that he was still feeling pain in his knee and needed more time to regain his form and confidence.
Due to these complications with his recovery, Kyrgios had to pull out of Australian Open 2023, Indian Wells, and Miami Open in February. He also withdrew from the French Open in May. The Aussie has confirmed his participation in the Laver Cup in September.