Andy Roddick recently disagreed with American billionaire Elon Musk, as the latter assumed that pickleball would probably "crush" tennis in the near future.
Over the years, the racquet sport 'pickleball' has enjoyed immense popularity in the United States. Several former tennis professionals have expressed their annoyance at the sport picking up pace gradually in the United States. In the past, several tennis journalists, former and current players have expressed their opinions on the popularity of this sport.
Former Tesla employee, Farzad Mesbahi recently slammed pickleball, calling the sport "the biggest blight in the history of sports."
"Pickleball is the biggest blight in the history of sports. Stop hijacking tennis courts you bas*ards."
Musk, the founder and CEO of SpaceX, responded to Mesbahi's tweet and argued that pickleball would probably "crush tennis" as it is more convenient.
"It's probably going to crush tennis. Way more convenient."
Roddick, 40, disagreed with Musk's prediction, arguing that pickleball would never crush tennis. He justified his statement by saying that although pickleball is "fun to play," it can never engage a viewer like tennis does. The former World No. 1 cited the example of ping pong by saying the game is fun but he would never watch it on TV.
"And it will never crush tennis. It's so much fun to play but it's not even comparable as a viewer. Ping pong also really fun. Would rather be kicked in the nuts than watch it on TV," the American tweeted.
---
Andy Roddick feels pickleball lacks speed and movement of tennis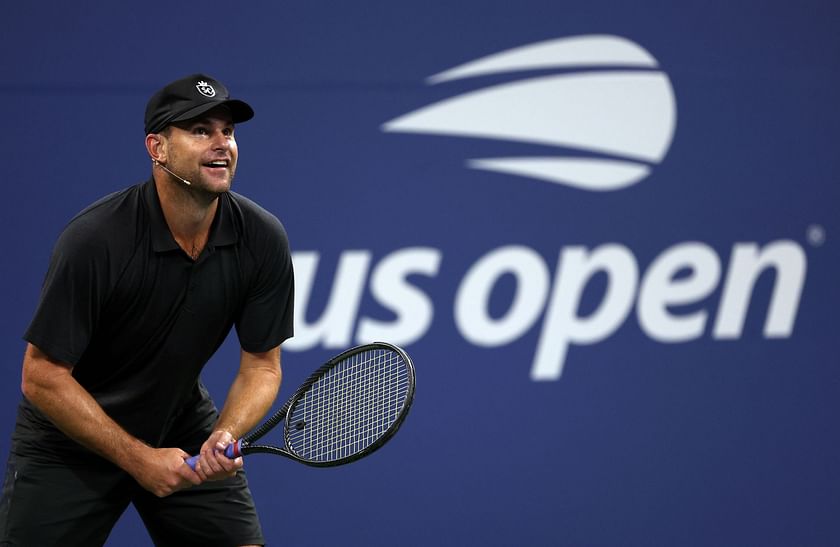 Earlier this year, Andy Roddick rectified his old comments on pickleball and stated that the sport lacks tennis' movement and speed, but is still "a blast" to play.
"I can admit when I'm wrong. My official amendment is that pickleball is like tennis w not nearly as much learning curve, movement, spin or speed. It's a blast to play though," Andy Roddick tweeted.
The former US Open winner made that amendment prior to his pickleball slam match. Roddick featured in the exhibition event alongside fellow tennis legends John McEnroe, Andre Agassi, and Michael Chang. The group played for a $1 million prize, and the match was aired live on ESPN.
At the end of the match, the American duo of Andy Roddick and Agassi won the $1 million prize after winning the winner-take-all doubles match against McEnroe and Michael Chang.