Several tennis fans voiced their discontent over the scheduling of the French Open after Alexander Zverev replaced Gael Monfils in a primetime slot. The replacement decision was made after Monfils withdrew from the tournament due to a wrist injury.
Monfils was scheduled to take on sixth seed Holger Rune on Thursday, June 1, and the blockbuster clash was booked in the prime evening session slot. But the Frenchman suffered an injury to the triangular fibrocartilage complex (TFCC) in his left wrist, which forced him to pull out.
Following the withdrawal, the evening slot was awarded to Alexander Zverev and Alex Molcan. This decision by the French Open has caused widespread frustration among fans, who were already dissatisfied with the scheduling of women's matches and were hoping for a women's game to be featured in the coveted prime evening slot.
Fans expressed their anger and frustration on social media, with one of them calling out the tournament organizers for their apparent misogyny.
"Not only do they not put a women's match on but ZVERAT of all people??? Not even trying to hide the misogyny," the fan tweeted.
Another fan stated that the organizers had erred in their scheduling by not replacing the Rune-Monfils match with a women's match.
"Everything the tournament has copped for not putting a women's match in the night session, and at least it was understandable for a match like Monfils-Rune. His withdrawal was their chance to right that wrong and replace it w a women's match. Instead, they've done this. Right," they tweeted.
Here are a few more reactions from fans:
Alexander Zverev looking to advance to the third round of French Open 2023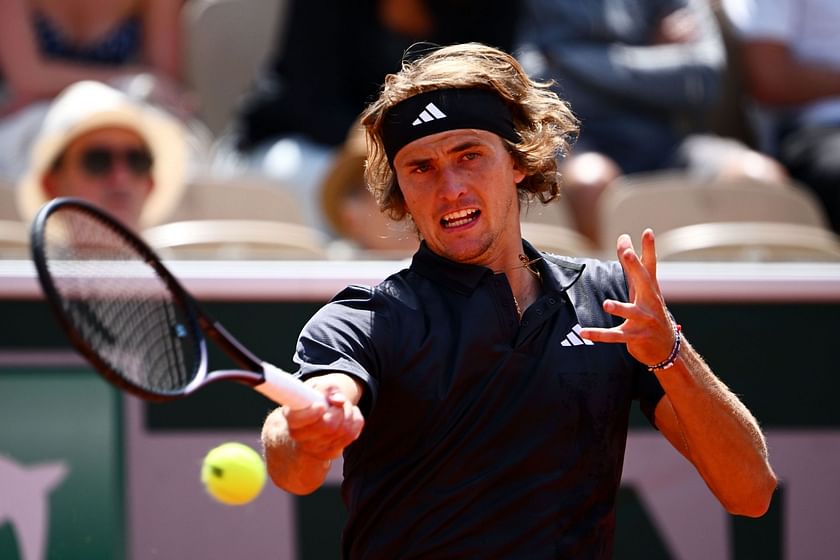 Alexander Zverev is poised to face Slovakia's Alex Molcan in the second round of the 2023 French Open. After a commanding performance in his first-round match, the German will be looking to bring the same form to his upcoming contest against Molcan.
During his post-match press conference, Zverev acknowledged that he was not at his best during the match due to the challenging windy conditions at Roland Garros. However, he expressed satisfaction at advancing to the second round without dropping a set.
"I think, here in Roland Garros when it's windy, I think especially the stadium courts, it's more windy than the outside courts. I think the wind changes a lot. So definitely wasn't easy to play from the baseline," Alexander Zverev said. "Obviously both of us were serving very, very good, so not a lot of rallies. Yeah, I'm happy to be through."
The match between Alexander Zverev and Alex Molcan will be the duo's first head-to-head meeting on the professional tour.