In an unexpected turn of events, Greek professional tennis player Stefanos Tsitsipas has parted ways with his coach Mark Philippoussis.
This development has attracted attention and stirred discussion in the tennis community, with several prominent figures expressing their views. Among them is tennis legend Martina Navratilova, who took to Twitter to share her uncertainties regarding this decision.
Navratilova, a former World No. 1 in both singles and doubles, voiced her apprehensions in a tweet posted on May 23. The tweet read:
"Hmm. Not sure this was a good idea but I don't know enough one way or another…"
The separation was confirmed by Philippoussis himself in an Instagram post, where he thanked Tsitsipas for the experience. The Australian former professional tennis player posted a photo with Tsitsipas, accompanying it with a heartfelt message:
"@stefanostsitsipas98 thank for the opportunity of being a part of your team. It was a great ride and experience, I'm proud of what we achieved together in the short amount of time we had. I wish you health, happiness and success for your future, on and off the court! 🙏🏼💙 #thankyou #goodluck"
Stefanos Tsitsipas, currently ranked No. 5 in the ATP rankings, began working with Philippoussis in 2022. Despite their relatively short partnership, the pair made significant strides. Mark Philippoussis, best known for reaching two Grand Slam finals and winning 11 ATP titles, transitioned into coaching after retiring from professional tennis in 2015.
Stefanos Tsitsipas' impressive run at the 2021 French Open: A recap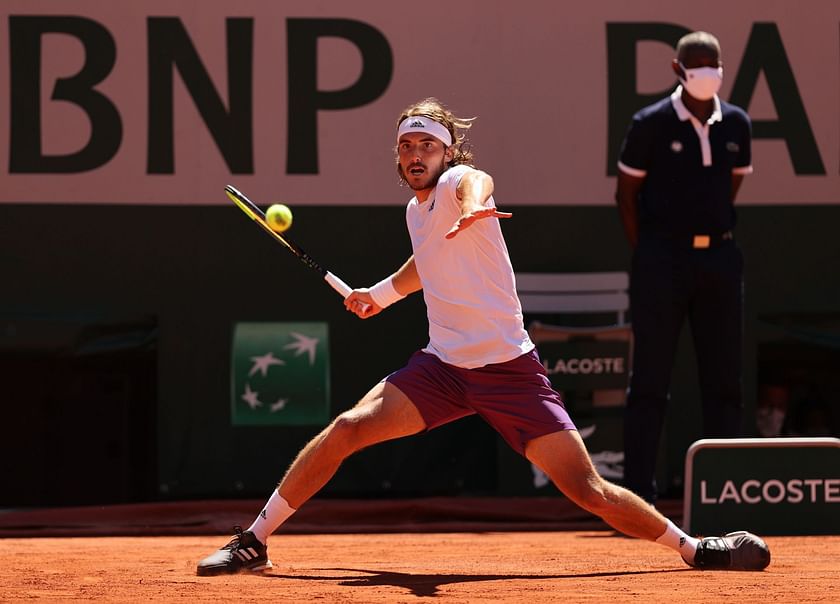 Greek tennis sensation Stefanos Tsitsipas made an indelible mark in the annals of professional tennis with his stellar performance at the 2021 French Open, cementing his reputation as one of the top players of his generation.
Tsitsipas, known for his aggressive baseline play and powerful one-handed backhand, started his Roland Garros campaign strongly, demonstrating his growing prowess on clay courts. He navigated through the initial rounds with relative ease, exhibiting his superior technical skills and mental toughness.
In the quarterfinals, Tsitsipas faced a challenging opponent in the form of Daniil Medvedev, the Russian No. 2 seed. However, Tsitsipas rose to the occasion and emerged victorious in straight sets, showcasing his resilience and tactical acumen.
Tsitsipas continued his impressive run, defeating German sixth seed Alexander Zverev in the semifinals in a gripping five-set encounter. With this victory, Tsitsipas booked his place in his first Grand Slam final, a first for any Greek player, male or female.
In the final, Tsitsipas faced the formidable Novak Djokovic. Despite losing the match after a thrilling five-set battle, Tsitsipas' performance throughout the tournament garnered praise from pundits and fans alike.
Although he didn't lift the trophy, Tsitsipas' run at the 2021 French Open was a testament to his steady progression in the world of professional tennis. In the coming days, the World No. 5 will be hoping to improve on that run in Paris and win his maiden Grand Slam title.